WINGS OF DESTINY 🇨🇷 regresan con nuevo single "Never Surrender"
Los maestros del power metal Wings of Destiny se enorgullecen de lanzar su sencillo "Never Surrender", adelanto de su próximo álbum que se lanzará a través de Wormholedeath.
Esta canción fue escrita inicialmente por Marco Garau (Magic Opera, Derdian) como una pieza de piano para su álbum solista. Le dio este tema a Anton Darusso para ver que se le ocurre (Letra y arreglos) . Anton lo llevo a la banda, aplicando el estilo de Wings of Destiny al arreglo instrumental que se convirtió en una pieza épica de metal melódico Power y sinfónico, llevándolo mas lejos y añadiendo explosión y algunos solos únicos por el "Axe Men" David Shankle y Andrés Castro, se convirtió en una canción triunfadora.
"Never Surrender" se trata de la vida de un músico inspirador, artista o novelista que esta dedicando su vida a crear historias de fantasía y música, aunque la vida es un desafío y puede ser muy difícil lograrlo, pero ese artista nunca se rinde y sigue adelante.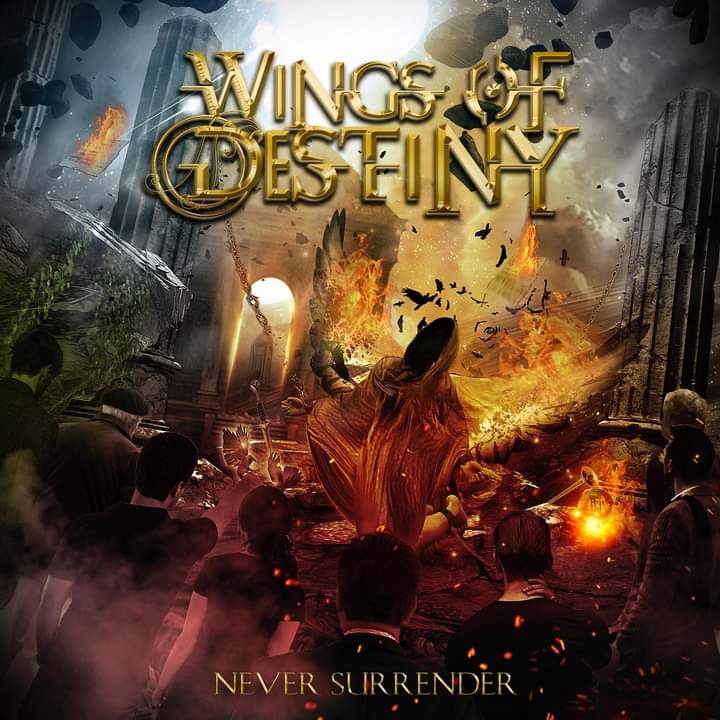 Wings of Destiny es una banda de Power Metal originaria de Costa Rica, fundada a fines del año 2013, influenciada por bandas como Helloween, Rhapsody of Fire, Angra y Symphony X; sin embargo, a lo largo del tiempo, la banda logró desarrollar un sonido muy particular y reconocible creando un culto de seguidores entre los fanáticos de todo el mundo.
Wings of Destiny originalmente se llamaba solo "Destiny", pero debido a la existencia de otra banda del mismo nombre [banda de Suecia], decidió cambiar su nombre a Wings of Destiny [conocido, también, como WOD] en el año 2014 .
A continuación podrás escuchar el tema "Never Surrender":