TRIDDANA 🇦🇷 estreno un brutal videoclip y lanzo un EP, temas adelanto de su próximo álbum.
Por: Josias
La banda de Folk Metal Celta Triddana, oriundos de Argentina, estrenaron un brutal video oficial para el tema "The Ground of the Fallen" , extraído del EP "Wasted Paradise", el cual salió editado en formato Digipack el pasado 15 de julio, y podrás adquirirlo en su tienda oficial de BANDCAMP.
Nuestro nuevo lanzamiento de EP con canciones de nuestro próximo álbum está aquí… y esta vez estamos orgullosos de tener a Ralf Scheepers como cantante invitado, y una increíble portada y diseño artístico de Ani artworks .

Triddana

Triddana es una banda argentina de Power Folk Metal (también considerado Celtic Metal) formada en 2011, luego de que varios de los integrantes de Skiltron dejaran su antigua banda. Triddana es una poderosa banda de folk metal, que fusiona la belleza y la magia de la música folk escocesa e irlandesa con la energía del heavy metal.
El nombre proviene de la palabra irlandesa "troideanna", que significa "Peleas". Combina instrumentos de rock convencional (guitarra, bajo y batería), con instrumentos de música tradicional celta (gaita, silbato , etc.).. La formación de la banda está compuesta por Juan José Fornés (voz y guitarra principal), Pablo Allen (gaita y silbidos), Diego Rodríguez (bajo) y Maximiliano Valdez (batería).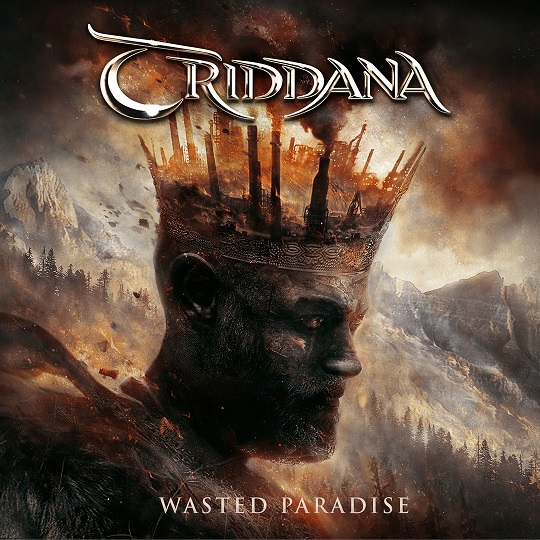 Tracklist.
1. Wasted Paradise
2. Fading Days
3. The Ground of the Fallen
A continuación podrás ver el video oficial para el tema "The Ground of the Fallen" :