THE DEVIL WEARS PRADA comparte nueva canción 'Nightfall' del EP 'ZII'
THE DEVIL WEARS PRADA lanzará un nuevo EP, "ZII", el 21 de mayo a través de Solid State Records. La pista "Nightfall", tomada del esfuerzo, se puede escuchar a continuación.
"Sónicamente, creo que 'Nightfall' es una celebración de lo que hizo la banda durante mucho tiempo", dice el vocalista Mike Hranica. "Recuerdo que es la primera canción que completé vocalmente y sé que es sencillo, muy sencillo. Líricamente, se crea una atmósfera sobre el ataque en lugar de los detalles anatómicos de los no-muertos. Es un golpe sin introducción para comenzar el EP".
El EP original "Zombie" se lanzó en agosto de 2010 y sigue siendo uno de los favoritos de los fanáticos. Si bien no es un lanzamiento cronológico en el catálogo THE DEVIL WEARS PRADA, "ZII" es el siguiente capítulo.
"No hay duda de que el EP 'Zombie' es uno de los favoritos de los fans y un disco que realmente marcó el ritmo para nosotros como banda más pesada", dijo THE DEVIL WEARS PRADA, ofreciendo información sobre este EP en relación con su catálogo. "Un objetivo que teníamos para este EP era rendir homenaje a 'ZI' mientras nos enfocamos en las características que disfrutamos de la música pesada hoy en día y las direcciones que queremos que tome".
La banda continuó: "Acabamos de enviar nuestra primera canción a la radio con 'Chemical', y ahora, en el mismo año, lanzaremos la música más pesada de nuestra carrera con 'ZII'. Este no es solo un nuevo capítulo para el EP 'Zombie'; este es un nuevo capítulo para nosotros como banda, y una oportunidad de inclinarnos hacia ambos sonidos de una manera que se sienta mejor que nunca. Hemos encontrado nuestro equilibrio con estos seis miembros el gas y no cejar".
La banda finalizó: "Antes, había cinco canciones sobre cómo defenderse del apocalipsis. Ahora, hay cinco canciones de desesperanza contra el tesoro".
THE DEVIL WEARS PRADA – ZII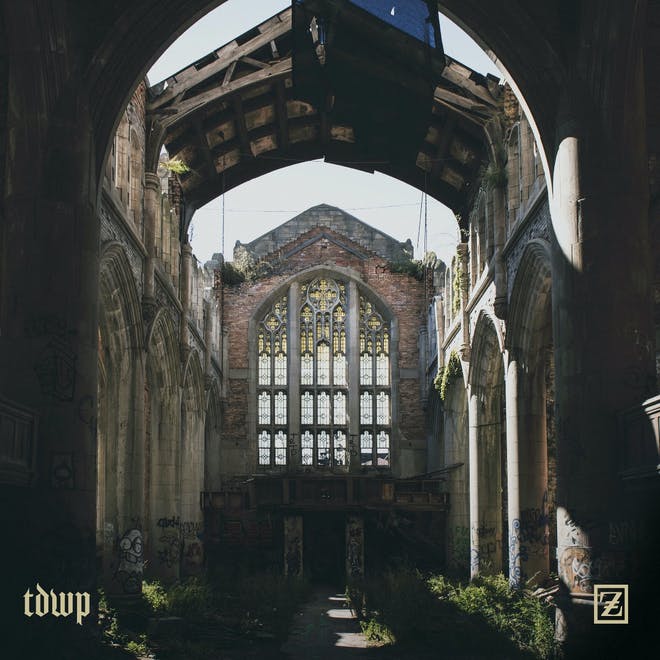 Anochecer
Desamparado
Terminación
Nora
Contagio
THE DEVIL WEARS PRADA también ha planeado un evento streaming en vivo para el sábado 15 de mayo, durante el cual tocarán el EP completo "ZII" en su totalidad. Los fanáticos pueden comprar boletos junto con el pedido anticipado del EP.
Tras su aparición en 2005, THE DEVIL WEARS PRADA presentó el seminal "With Roots Above And Branches Below" de 2009. En su estela, el grupo logró dos entradas consecutivas Top 10 en el Billboard Top 200 con el EP "Zombie" (2010) y "Dead Throne" (2011). El grupo mantuvo un ritmo prolífico en "8:18" (2013), "Space" EP (2015) y "Transit Blues" (2016) y "The Act" (2019). Esta producción de nueva música obtuvo elogios generalizados de Kerrang!, Revolver, Rock Sound, New Noise y Alternative Press, quienes la proclamaron "un impresionante paso adelante". Además de vender innumerables espectáculos de titulares, los músicos viajaron con todos, desde SLIPKNOT hasta SLAYER. Sin mencionar que su recuento total de transmisiones se acerca de manera impresionante a 200 millones en 2020.