SWALLOW THE SUN estrena un nuevo vídeo, "The Void"
Con "The Void" los maestros finlandeses del doom metal SWALLOW THE SUN estrenan hoy un vídeo, que sigue a los ya publicados y sacados de "Moonflowers", su nuevo álbum que se estrena a nivel mundial hoy. Este nuevo vídeo es el primero no animado al contrario que los anteriores que eran visualizaciones creadas por Dronicon Films.
Para "The Void" los fineses han trabajado en cooperación con el museo nacional de Finlandia, donde se grabó el vídeo y cogieron a Sam Jamsen, para dirigirlo, grabarlo y editarlo en representación a la historia que hay detrás de la flor de sangre.
Puedes ver el vídeo de "The Void" aquí:
Como celebración al estreno de "Moonflowers", SWALLOW THE SUN se embarcan mañana en una gira por Norte América hasta el 19 de diciembre para volver a Finlandia y realizar siete conciertos antes de volver a los escenarios europeos para tocar en 35 ciudades entre el 24 de enero y el 27 de febrero de 2022.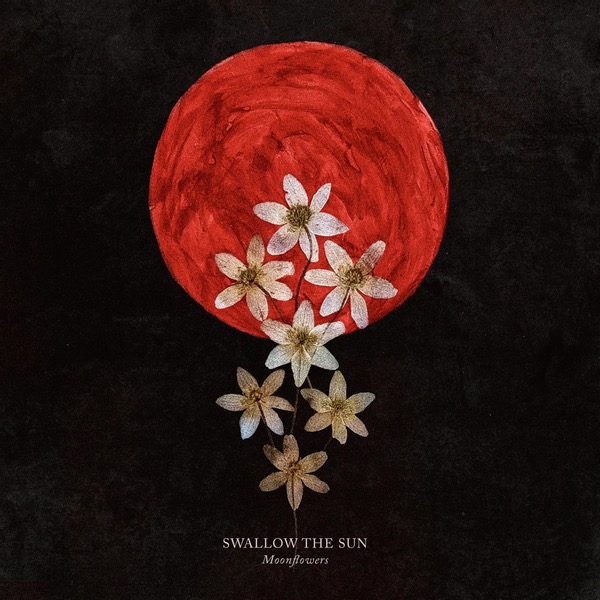 Tracklisting:
Moonflowers Bloom in Misery
Enemy
Woven into Sorrow
Keep Your Heart Safe from Me
All Hallow's Grieve
The Void
The Fight of Your Life
This House Has No Home
"Moonflowers" está disponible en edición limitada 2CD Mediabook, LP negro en gatefold +CD y en álbum digital (incluye material extra). Puedes hacerte con tu copia haciendo click aquí.
La edición limitada Deluxe con 3 LP de color azul +2CD  y serigrafías se pondrá a la venta el 14 de enero.
SWALLOW THE SUN en directo:
 
Norte América
20.11.21Nile Theater – Mesa, AZ
21.11.21Launchpad – Albuquerque, NM
22.11.21Trees – Dallas, TX
23.11.21Come and Take it Live! – Austin, TX
24.11.21Scout Bar – Houston, TX
26.11.21The Haven – Orlando, FL
27.11.21The Masquerade – Atlanta, GA
28.11.21Metro Gallery – Baltimore, MD
29.11.21Dingbatz- Clifton, NJ
30.11.21The Monarch – Brooklyn, NY
01.12.21Cafe Campus – Montreal, QC
02.12.21La Source de la Martinière- Quebec City, QC
03.12.21Velvet Underground – Toronto, ON
04.12.21Montage Music Hall – Rochester, NY
05.12.21The Sanctuary – Detroit, MI
06.12.21The Crafthouse- Pittsburgh, PA
07.12.21The Forge – Joliet, IL
08.12.21The Crucible – Madison, WI
09.12.21Cabooze- Minneapolis, MN
10.12.211867 Bar,Lincoln, NE
11.12.21Herman's Hideaway – Denver, CO
12.12.21Liquid Joe's – Salt Lake City, UT
14.12.21El Corazon – Seattle, WA
15.12.21Rickshaw Theatre – Vancouver, BC
16.12.21Bossanova Ballroom – Portland, OR
17.12.21DNA Lounge – San Francisco, CA
18.12.21Stages – Santa Ana, CA
19.12.21Whisky A Go-Go – West Hollywood, CA
 
Finlandia
05.01.22 Tavastia, Helsinki
06.01.22 Sawohouse, Kuopio
07.01.22 Kerubi, Joensuu
08.01.22 Apollo, Turku
13.01.22 Rytmikorjaamo,Seinäjoki
14.01.22 Lutakko,Jyväskylä
15.01.22 Pakkahuone, Tampere
 
Europa
24.01.22 Backstage (Halle), München, DE
25.01.22 Orto Bar, Ljubljana, SLO
26.01.22 Legend Club, Milano, IT
27.01.22 Secret Place, Montpellier, FR
28.01.22Bóveda, Barcelone, ES
29.01.22 Sala, Caracol, Madrid, ES
30.01.22 Le Rex, Toulouse, FR
31.01.22 CCO Villeurbanne, Lyon, FR
01.02.22 Backstage, Paris, FR
02.02.22Essigfabrik, Köln, DE
03.02.22 Matrix, Bochum, DE
04.02.22Pumpehuset, Copenhagen, DK
05.02.22Nalen, Stockholm, SE
06.02.22Parkteatret, Oslo, NO
07.02.22 Valand, Götebord, SE
08.02.22Headcrash, Hamburg, DE
09.02.22 UT Connewitz, Leipzig, DE
10.02.22Schüür, Luzern, CH
11.02.22 Caves Du Manoir, Martigny, CH
12.02.22Undertown, Meyrin, CH
13.02.22 Le Ferrailleur, Nantes, FR
14.02.22 Underworld, London, UK
15.02.22 Slay, Glasgow, UK
16.02.22 Limelight 2, Belfast, UK
17.02.22 Voodoo Lounge, Dublin, IRE
18.02.22 The Bread Shed, Manchester, UK
19.02.22 Het Entrepot, Bruges, BE
20.02.22 Le Grillen, Colmar, FR
21.02.22Universum, Stuttgart, DE
22.02.22Colos-Saal, Aschaffenburg, DE
23.02.22Doornroosje, Nijmegen, NL
24.02.22Futurum, Prag, CZ
25.02.22 Drizzly Grizzly, Gdansk, PL
26.02.22 Proxima, Warsaw, PL
27.02.22 Hole44, Berlin, DE
SWALLOW THE SUN son:
JuhaRaivio – guitarrista
Matti Honkonen – bajista
MikkoKotamäki – cantante
Juuso Raatikainen – batería
Juho Räihä – guitarrista