SCATTERED STORM comparte el vídeo de "Kingslayer"
Proveniente de El Paso, EE.UU., SCATTERED STORM se está preparando para lanzar su EP debut "Oblivion" este verano. Su sonido es primordial y futurista, con tonos limpios y maravillosos provenientes de guitarras de 7 y 8 cuerdas y voces pegadizas y pesadas. El primer sencillo de este lanzamiento es "Kingslayer" que se presenta con un vídeo. Mira el vídeo de "Kingslayer" a continuación.
"Kingslayer", es la pista más pesada y surgió cuando el guitarrista Kevin Armstrong vio demasiado Godzilla, además de que presenta un final inspirado en el espacio "Stanley Kubrick". Explican la pista con más detalle en sus propias palabras:
"Sentimos que esta canción realmente abarca el sonido general de la banda, porque tiene prácticamente todo lo que queríamos incluir. Grandes voces, grandes guitarras, bajos contundentes, pero lo más importante es ese ritmo constante y pesado, que hará que algunos de estos cuellos que golpean la cabeza corran por su dinero. Líricamente toca un par de temas religiosos más el filosófico, pero principalmente se enfoca en dejar ir todo eso y ser libre de la mente y el espíritu".
Este nuevo álbum no es un álbum conceptual, pero cada canción encaja con las demás y hay un flujo distinto de una pista a la siguiente. En general, es cautivador, mostrando una banda que todavía está experimentando con elementos, pero que parece refinada sin sacrificar la tensión.
Los hombres detrás de SCATTERED STORM no son nuevos participantes en el juego del metal. Jay Arriaga actuó en Random Allusion y Years of Cold; Andre Acosta también perteneció a Pissing Razors y Years Of Cold; Kevin Armstrong está actualmente con Mondoshawan y realizó una extensa gira con Section 6. Ed Razor es el fundador de Pissing Razors y también tocó la batería con Overkill y el bajo con Ministry.
Aquellos que busquen música con mucho ambiente similar a GOJIRA, Tesseract, FEAR FACTORY y MESHUGGAH estarán interesados en el sonido futurista de SCATTERED STORM.
SCATTERED STORM – Oblivion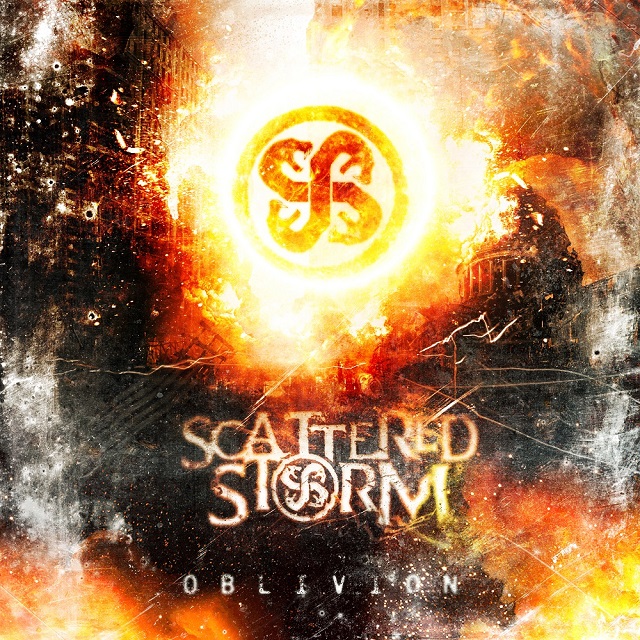 "Oblivion" tracklist:
Aeon Flux
Under The Fire
Kingslayer
Empty
Necronomicon
Scattered Storm