KRISIUN lanza el single y lyric vídeo de "Sworn Enemies"
Los pesos pesados del death metal brasileño, KRISIUN, han lanzado el nuevo single, "Sworn Enemies", la pista de apertura del próximo nuevo álbum de estudio de la banda, "Mortem Solis", que será lanzado el 29 de julio a través de Century Media Records. Mira el lyric vídeo, creado por Alcides Burn / Burn Artworks, a continuación.
"'Sworn Enemies' lleva a cabo la verdadera esencia de KRISIUN. Es una canción extremadamente rápida, brutal y salvaje. No se basa en nada más que en puro death metal implacable. El mensaje habla por sí mismo. Representa nuestra interminable guerra para seguir vivos y seguir avanzando. No os lo perdáis, miradlo, ponedlo a tope", afirma KRISIUN sobre "Sworn Enemies".
Para "Mortem Solis", el trío – los hermanos Alex Camargo (bajo/voz), Max Kolesne (batería) y Moyses Kolesne (guitarra) – grabaron su nuevo material localmente en Family Mob Studio (Ratos De Porão, Crypta) en São Paulo, Brasil y mezclado/masterizado con Mark Lewis (Kataklysm, Deicide, The Black Dahlia Murder, etc.) en Nashville, Tennessee.
"Mortem Solis" viene con un artwork diseñado por Marcelo Vasco (Slayer, Venom, Dark Funeral).
"Mortem Solis" – que en latín significa "Muerte del Sol" – estará disponible como una edición limitada en Digipak (con el tema extra exclusivo "Death Of The Sun"), como Álbum Digital, y como LP en vinilo de 180g en las siguientes variantes:
LP negro – Ilimitado
Transparent Orange LP – Limitado a 300x copias a través de CM Distro & Webshop Europe
Clear LP – Limitado a 300x copias a través de EMP
LP dorado – Limitado a 300x copias vía Nuclear Blast
Haz tu pedido aquí.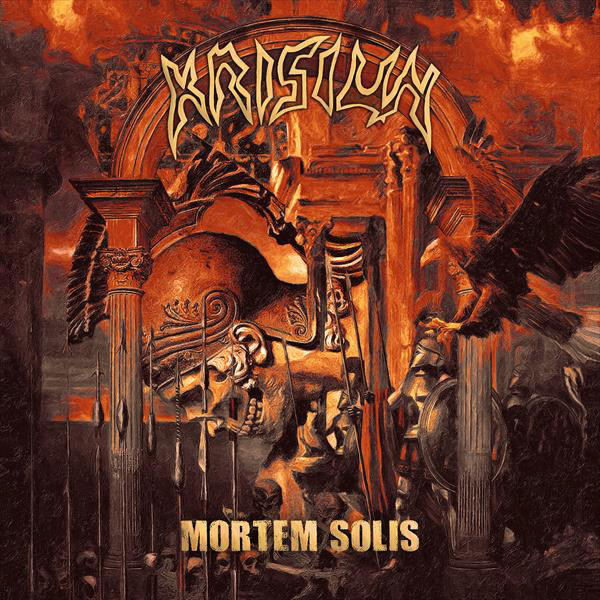 Tracklisting:
"Sworn Enemies"
"Serpent Messiah"
"Swords Into Flesh"
"Necronomical"
"Tomb Of The Nameless"
"Dawn Sun Carnage" (Intro)
"Temple Of The Abattoir"
"War Blood Hammer"
"As Angels Burn"
"Worm God"
"Death Of The Sun" (CD Bonus Track)