Escucha la nueva canción de DARKTHRONE "Hate Cloak"
DARKTHRONE ha lanzado un primer sencillo de su próximo álbum "Eternal Hails……", que sale el 25 de junio a través de Peaceville. Escuche "Hate Cloak" a continuación.
"Hate Cloak" es una epopeya sagrada de nueve minutos y 17 segundos escrita por Fenriz que está impregnada del majestuoso trueno del heavy doom metal vintage.
Fenriz comenta:
"'Hate Cloak' es sin duda la canción más lenta del álbum. Hay muchas partes "rápidas" en las canciones de Ted, tempos medios y lentos también. El objetivo de que tengamos canciones largas es la variación en los tempos / ritmo, de ahí la epopeya".
Desde su formación en 1986 como BLACK DEATH en Kolboton, Noruega, DARKTHRONE han sido maestros en su arte. Dejando caer el death metal del álbum debut "Soulside Journey" de 1991 a favor de un sonido de black metal más primitivo en "A Blaze In The Northern Sky" del año siguiente, ayudaron a definir el black metal en los años 90 a través de álbumes como "Under A Funeral Moon" de 1993 y su seguimiento de "Transilvanian Hunger". Verdaderamente, sin embargo, DARKTHRONE sigue siendo único, incluso en su propio canon.
En "Eternal Hails……", las canciones más largas y doomier reflejan el amor por la fatalidad del baterista Fenriz, tomándose su tiempo para hacer su punto. Para Fenriz, lo que él y el co-conspirador Nocturno Culto han inventado se remonta incluso más allá del descubrimiento del black metal, a los sonidos de los 70 y los sonidos más libres de bandas que tocan con temas más expansivos. Esto no solo hizo que las canciones fueran más largas, sino que las convirtió en una bestia completamente diferente desde cero.
"Cuando era niño y crecía con el metal seguía buscando bandas con canciones largas. BLACK SABBATH tenía muchos, y 'Dawn Of Meggido' de CELTIC FROST tenía una canción larga, así que puse eso en la tienda de discos y descubrí otra dimensión del metal. 'Epicus Doomicus Metallicus' de CANDLEMASS solo tenía canciones largas, así que creo que las compré sin siquiera escucharlas, y fue una de mis mejores compras: una inspiración eterna para toda mi carrera".
"Para nosotros, se ha vuelto un poco lógico, difícil de explicar, pero tienes que prepararte para un tipo diferente de escucha", dice Nocturno Culto. "Una canción de tres minutos no es nada en lo que pensemos en este momento. Nos gusta de esta manera. Por ahora".
DARKTHRONE – Eternal Hails……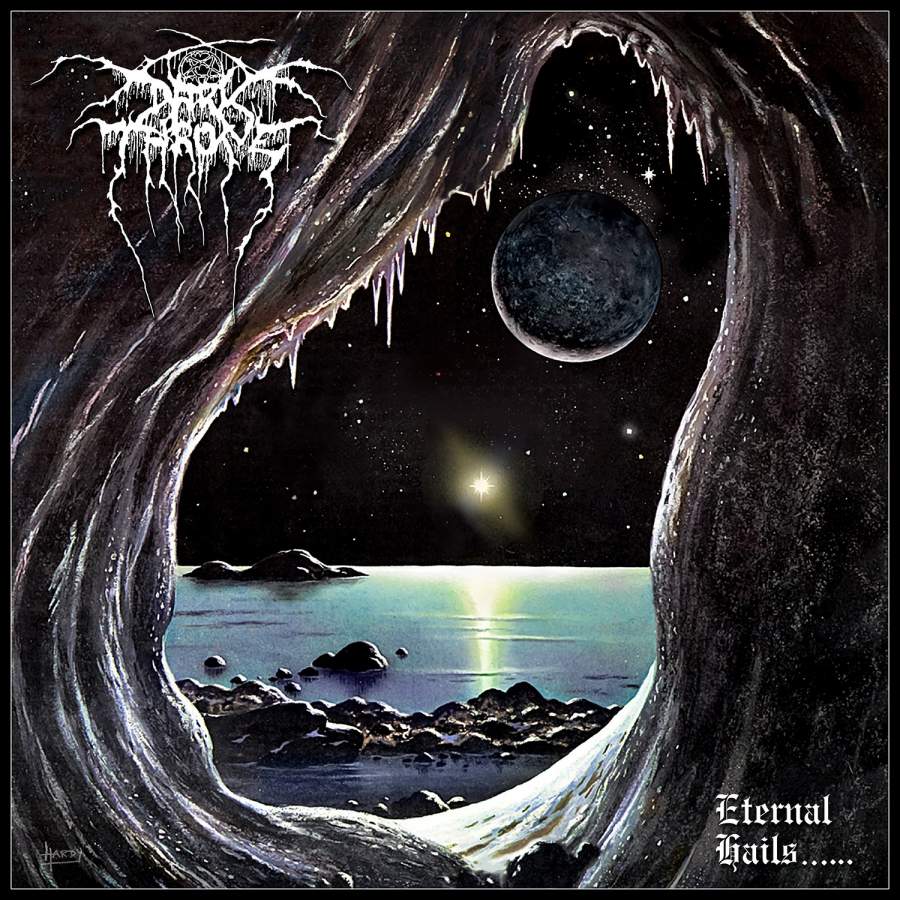 tracklist:
His Master's Voice [07:17]
Hate Cloak [09:16]
Wake Of The Awakened [08:24]
Voyage To A North Pole Adrift [09:24]
Lost Arcane City Of Uppakra [07:02]