AVALAND lanza nuevo vídeo para "Never Let Me Walk Alone"
Los franceses AVALAND están compartiendo su último vídeo "Never Let Me Walk Alone" en apoyo de su aventura de metal sinfónico y operístico, "Theatre Of Sorcery", lanzado el pasado mes de abril a través de Rockshots Records. El álbum cuenta con invitados Ralf Scheepers (Primal Fear), Zak Stevens (Savatage / TSO), Zaher Zorgati (Myrath), Emmanuelson (Rising Steel), Stéphan Forté (Adagio), Madie (Nightmare) entre muchos otros grandes músicos.
El vídeo de "Never Let Me Walk Alone" presenta a Madie (Nightmare) y Ayman Mokdad (Venus Syndrome / Alien Encounters). Asegúrese de ver el nuevo vídeo a continuación.
El fundador de la banda, Adrien G. Gzagg, agrega sobre la pista:
"¡Me encanta cantar este! ¡Madie (Nightmare) hizo una actuación increíble en esta pista como "The Guardian Angel"! ¡Ayman Mokdad también tocó solos con un gran sentimiento en esa canción! Puse mucho mío en esta canción de Progy / AOR. Esta canción trata sobre el miedo a estar a solas con nosotros mismos y nuestros demonios internos. Todos a veces necesitamos a alguien que nos ayude a avanzar en nuestras vidas".
Inspirado por la fantasía heroica, la historia, la mitología y el esoterismo, el fundador de la banda AVALAND, Adrien G. Gzagg, decidió crear el álbum de historias épicas "Theatre of Sorcery" con ocho personajes. El debut es un mundo de metal teatral que cuenta la historia de un joven hechicero Adam Wilstorm que podría ser la salvación de traer de vuelta la luz al reino de AVALAND y durante su viaje, deberá aprender a controlar sus poderes ligados a la Tormenta.
"Este álbum fue una experiencia larga y agotadora, pero increíble. Pudimos grabar de buen humor y estábamos bien rodeados de gente increíble. A pesar de nuestra juventud, pudimos acercarnos a una atmósfera profesional durante el tiempo de estudio. Todos nos superamos y estamos muy orgullosos del resultado. Estamos impacientes por compartir "Theatre Of Sorcery" con el mundo y nos sentimos muy honrados de firmar con Rockshots para nuestro primer álbum". añade Adrien G. Gzagg.
AVALAND – Theatre of Sorcery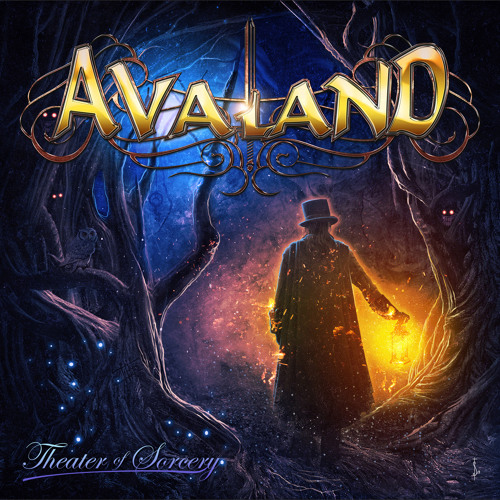 Tracklist:
Theater Of Sorcery – feat. Emmanuelson
Gypsum Flower – feat. Scheepers/Emmanuelson/Zorgati
Let The Wind Blow – feat. Zorgati/Heli/Kanji
Storyteller – feat. Zak Stevens
Escape To Paradise – feat. Zorgati/Kanji
Holy Kingdom Of Fools – feat. Jeff Kanji
Never Let Me Walk Alone – feat. Madie
Deja-Vu – feat. Emmanuelson
I'll Be Ready For Your Love – feat. Heli Andrea
War Of Minds – feat. Zorgati/Madie
Rise From The Ashes – feat. Zorgati/Madie/Stevens/Heli/Kanji/Emmanuelson/Scheepers