DECAPITATED lanza su nuevo single "Just A Cigarette"; vídeo oficial en streaming
DECAPITATED lanzará su diverso seguimiento de "Anticult" de 2017, titulado "Cancer Culture", el 27 de mayo a través de Nuclear Blast. Hoy, tenemos otra muestra de lo que "Cancer Culture" tiene que ofrecer, con su nuevo single, "Just A Cigarette".
El guitarrista y compositor Vogg comenta la canción de la siguiente manera:
"'Just A Cigarette' es una canción de death metal potente, épica y melódica sobre las expectativas de la vida humana y la muerte. Fue la primera canción que escribí para 'Cancer Culture', que dio forma a todo el álbum. Para presentar el tema aún más y afectar a los sentidos de los oyentes, queríamos entregarlo con una gran obra de arte. Para esta ocasión, nos asociamos con el artista polaco Marcin Białas, que nos dejó utilizar sus fantásticas impresiones en huecograbado, que también utilizamos en nuestro vídeo".
Pide/preguarda el álbum aquí.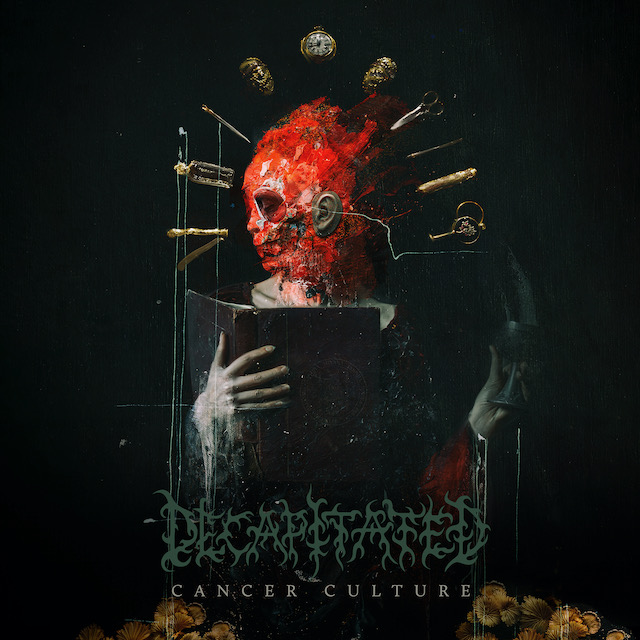 Tracklisting:
"From The Nothingness With Love"
"Cancer Culture"
"Just A Cigarette"
"No Cure"
"Hello Death"
"Iconoclast"
"Suicidal Space Programme"
"Locked"
"Hours As Battlegrounds"
"Last Supper"
"Cancer Culture" se presenta en muchos y hermosos formatos que hacen que el corazón de cualquier fanático lata más rápido.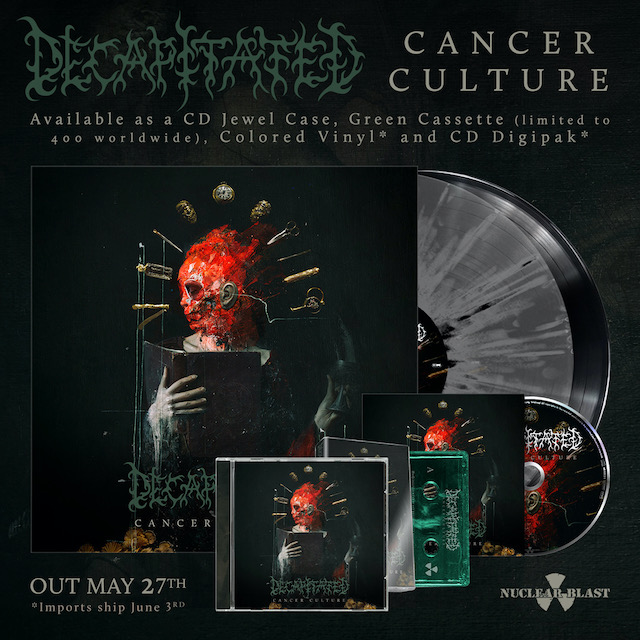 La banda también se complace en anunciar la reprogramación de las fechas en Irlanda y el Reino Unido de su gira del 25º aniversario, que se pospuso recientemente debido a la situación de la pandemia. Los magistrales death metaleros llegarán a los escenarios a lo largo de este mes de marzo y abril, acompañados por los nuevos invitados especiales Signs Of The Swarm y Harbinger.
Encuentra el itinerario de la gira de la banda aquí.
DECAPITATED es:
Waclaw 'Vogg' Kieltyka – guitarras
Rafał "Rasta" Piotrowski – voz
James Stewart – batería
Paweł Pasek – bajo (en directo)
(Foto – Fernando Bonenfant photography)