CRYSTAL GATES 🇺🇾 presenta "My Glorious Fall", primer single de su álbum debut "Torment & Wonder: The Ways of the Lonely Ones"
La banda uruguaya de Symphonic Metal, Crystal Gates, finalmente presenta "My Glorious Fall", el primer single perteneciente a su nuevo álbum de estudio "Torment & Wonder: The Ways of the Lonely Ones", que se lanzará el próximo 29 de Julio a través de Wormholedeath Records.
El track es el encargado de abrir el álbum de manera potente y bombástica, representando la faceta más Power Metal clásica del grupo, con ritmos trepidantes, un doble bombo que no descansa y niveles de producción espectaculares que podemos esperar a lo largo de todo el disco.
Pueden ver el lyric video a continuación:
Estuvimos conversando con Benjamín Machín, líder, compositor y guitarrista de Crystal Gates, quien nos proporcionó algunos datos interesantes sobre esta nueva canción:
"My Glorious Fall" habla un poco sobre las sensaciones que se generan cuando se está componiendo, y cómo todo el proceso es muchas veces lento y tortuoso, pero cuando uno "encuentra" la canción, es muy emocionante. El título viene de una metáfora que entiende a la vida como una lenta y gloriosa caída hacia el olvido."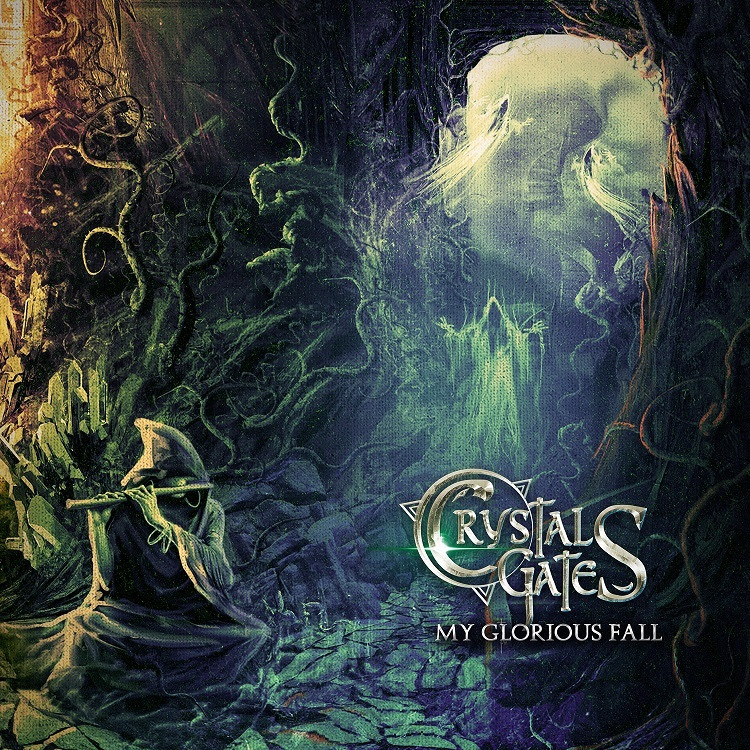 ¿Por qué eligieron esta canción como primer single representativo del álbum?
"My Glorious Fall" fue de los preferidos de todos desde que se compuso. Originalmente íbamos a salir con otra canción un poco más mid-tempo, pero cuando vimos el lyric video, y lo bien que representa visual y líricamente al disco, nos decimidos por este. Es de los más energéticos y representativos de lo que Crystal Gates es hoy.
¿En qué momento entró en el proceso compositivo?
Fue uno de los últimos temas que compuse, creo que fue el penúltimo. El disco estaba casi completo, pero faltaba una balada. Durante varias semanas intenté forzarme a estar triste para poder escribir una. Me costó mucho y al fin llegó, pero eso es para otra pregunta. Uno de esos intentos terminó siendo "My Glorious Fall" – ¡qué fracaso!
Puedes chequear toda la información relativa al álbum desde esta nota.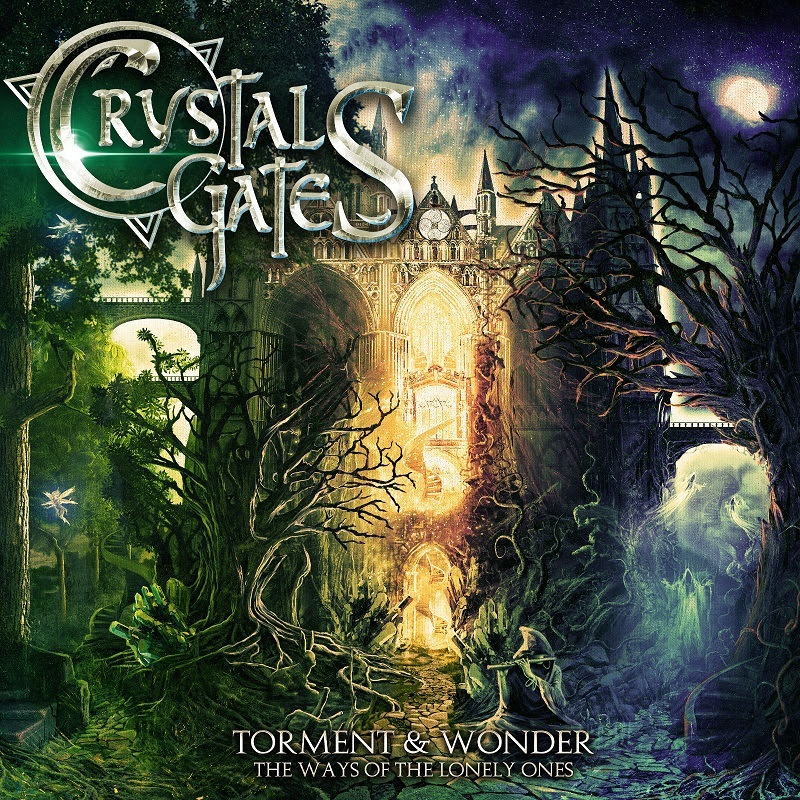 "Torment & Wonder: The Ways of the Lonely Ones" track-listing:
1. The Ways Of The Lonely Ones
2. My Glorious Fall
3. Alive For The Journey
4. A Lonely Dreamer's Wish
5. The Stars Temple
6. Moonshine & Sorrow
7. Winter Ghost
8. Nightmares
9. Soul Of Rain
10. Torment & Wonder
También pueden acceder al single en las distintas plataformas de distribución digital: