TEXAS HIPPIE COALITION estrena el vídeo del single «Hell Hounds» y desvelan los detalles del álbum «The Name Lives On»
La banda de heavy rock sureño TEXAS HIPPIE COALITION publicará su nuevo álbum, «The Name Lives On«, el 21 de abril a través de MNRK Heavy. El séptimo álbum de estudio de la banda es un asalto sónico de principio a fin.
A partir de hoy, los fans pueden pre-guardar / pre-ordenar el álbum aquí. La banda también lanza el video de su primer single, «Hell Hounds«, dirigido por Justin H. Reich. Míralo a continuación.
TEXAS HIPPIE COALITION es a menudo comparado con las muchas grandes bandas de rock sureño y de Texas que vinieron antes que ellos. Pero están demostrando al mundo que THC no sólo siguen sus pasos, sino que están dejando huellas gigantescas. THC se ha hecho un hueco en los campos multigénero de la música, y también han creado su propio género, «Red Dirt Metal«. Hay que escucharlo para entenderlo. Las palabras no bastan para transmitir lo poderosamente grande que es su sonido.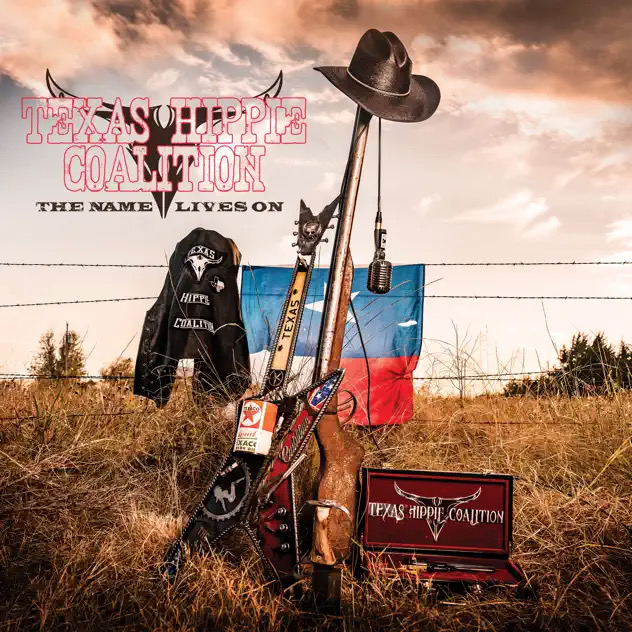 Tracklisting:
«Hell Hounds»
«| Come From The Dirt»
«Built For The Road»
«Scream»
«Hard Habit»
«Believe»
«License To Kill»
«Keep My Name Out Of Your Mouth»
«| Teach Angels How To Fly»
«The Name Lives On»
TEXAS HIPPIE COALITION está actualmente de gira, con fechas en EE.UU. hasta mediados de junio.
Fechas de la gira:
March
29 – Arizona Bike Week – Scottsdale, AZ
30 – Count's Vamp'd Rock Bar – Las Vegas, NV
31 – Juggernaut Music – Gallup, NM
April
1 – Lauter Haus Brewing Co. – Farmington, NM
2 – The Liberty – Roswell, NM
13 – Southbound – Springfield, MO
14 – Royal 66 Mountain – Home, AR
15 – Kansas Crossing Casino – Pittsburg, KS
16 – Brooksto – Dover, AR
20 – Moxi Theatre – Greeley, CO
21 – Wild Goose Saloon – Parker, CO
22 – Wild Goose Saloon – Parker, CO
23 – Sunshine Studios Live – Colorado Springs, CO
28 – Yukon Czech Hall – Yukon, OK
29 – Diamond Ballroom – Oklahoma City, OK
May
19 – Tannahill's Tavern & Music Hall – Fort Worth, TX
20 – Scout Bar – Houston, TX
21 – Southport Hall – Jefferson, LA
25 – The Crafthouse Stage & Grill – Pittsburgh, PA
26 – Blue Note Harrison, Harrison, OH
June
8 – The Forge – Joliet, IL
9 – The Eclectic Room – Angola, IN
10 – The King of Clubs – Columbus, OH
11 – Mohawk Place – Buffalo, NY
14 – The Big House – Laconia, NH
15 – The L, Horseheads, NY
16 – The Winchester – Lakewood, OH
TEXAS HIPPIE COALITION son:
Big Dad Ritch
Cord Pool
Nevada Romo
Lorado Romo
Joey Mandigo
(Foto – Colt Coan)