CONJURER estrenan el vídeo de su nuevo single "Cracks In The Pyre"; anuncian gira europea y británica
Los metaleros británicos, CONJURER, lanzarán su nuevo álbum, "Páthos", el 1 de julio a través de Nuclear Blast. Un regreso triunfal de CONJURER tras su mundialmente conocido debut "Mire" de 2018, "Páthos" es una banda que flexiona sus músculos creativos, profundizando en su enfoque y pensamiento, y expandiendo su sonido.
Hoy, CONJURER entrega su impresionante tercer single, "Cracks In The Pyre". Dice la banda:
"Cracks es probablemente la mayor desviación de nuestro sonido previamente establecido – el título de trabajo era 'Balada'. Para mí es el tema más impactante de 'Páthos', con el que conecto más en cada escucha, y creo que abre un nuevo elemento en la identidad de la banda que será importante en el futuro. El vídeo refleja los temas de la canción y se grabó en la costa escocesa: los impresionantes paisajes evocan la atmósfera que la canción trata de captar, y estamos impresionados por la pieza terminada".
Páthos no es un álbum para los tibios o los pusilánimes. Con elementos de Sumac, Gojira, el viejo Mastodon y Oathbreaker, el nuevo disco es una bestia de múltiples capas – influencias de sludge, death, doom, black metal y hardcore chocan y colisionan a lo largo de todo el disco, todo ello magistralmente terminado por la exquisita mezcla y masterización de Will Putney.
Los cincuenta minutos de duración de "Páthos" no están exentos de momentos sublimes, con guiños post-metaleros a CONJURER y al aclamado proyecto Curse These Metal Hands de PIJN. El hecho de que una banda pueda ser tan triunfantemente bella y a la vez tan pesada es un testimonio de la calidad de CONJURER, y una señal segura de su futura longevidad en la cima de la escena musical pesada británica.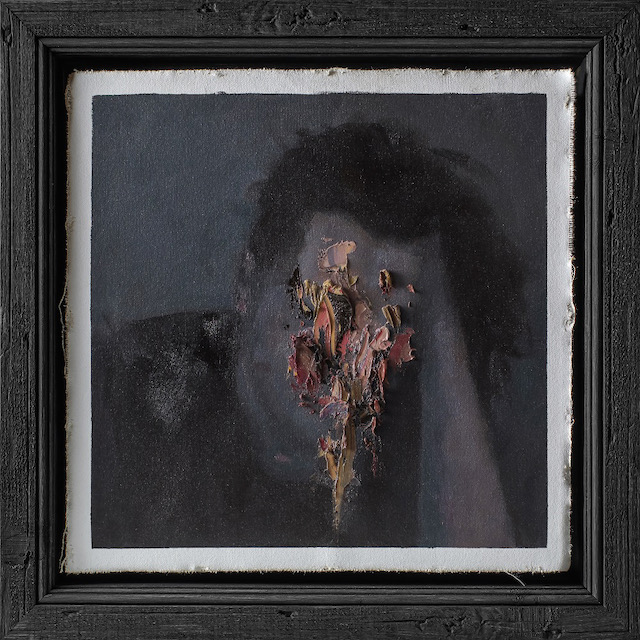 Tracklisting:
"It Dwells"
"Rot"
"All You Will Remember"
"Basilisk"
"Those Years, Condemned"
"Suffer Alone"
"In Your Wake"
"Cracks In The Pyre"
"Páthos" estará disponible en los siguientes formatos:
Álbum digital
CD Digisleeve
Plegable 2LP
* Blanco
* Rosa cristalino vintage (exclusivo de Conjurer)
* Transparente con salpicaduras de color rosa y negro (exclusivo de NB Mailorder)
* Borgoña (tiendas seleccionadas)
* Plata Transparente (Exclusivo USA)
Haga su pedido aquí.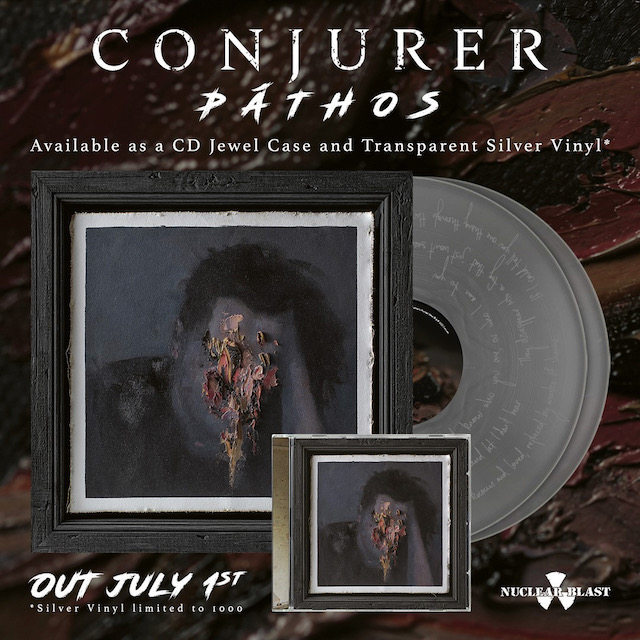 Fechas de la gira:
Octubre
21 – Nijmegen, Netherlands – Soulcrusher Fest
22 – Mainz, Germany – Kulturclub Schon Schön
23 – Bochum, Germany – Die Trompete
24 – Leipzig, Germany – Bandhaus    
26 – Lucerne, Switzerland – TBA
27 – Lyon, France – Le Farmer
28 – Lille, France – Brat Cave
29 – Hasselt, Belgium – Samhain Fest
31 – Bristol, UK – The Exchange
Noviembre
1 – Manchester, UK – Rebellion
2 – Glasgow, UK – Cathouse
3 – Leeds, UK – Key Club
4 – London, UK – The Dome