The Storyteller Memoir de DAVE GROHL entre los finalistas en la categoría «Audiolibro del año» para los premios Audie 2022
El líder de Foo Fighters, DAVE GROHL, ha sido nominado para un premio Audie 2022 por la edición en audiolibro de sus memorias, The Storyteller (HarperAudio).
Otros nominados en la categoría «Audiolibro del año» incluyen
Proyecto Hail Mary de Andy Weir, narrado por Ray Porter, publicado por Audible Studios
A Promised Land, escrito y narrado por Barack Obama, publicado por Penguin Random House Audio
The Sweetness of Water de Nathan Harris, narrado por William DeMeritt, publicado por Hachette Audio
Mire el 4 de marzo cómo Kal Penn presenta la 27ª gala anual de Audies, con los jueces famosos Gigi Gorgeous, Caitlyn Paxson, Anthony Allen Ramos, Kristen Arnett, Gayle Forman y Seija Rankin.
Dey Street Books, un sello del William Morrow Group en HarperCollins, publicó las memorias de DAVE GROHL, The Storyteller, en octubre de 2021.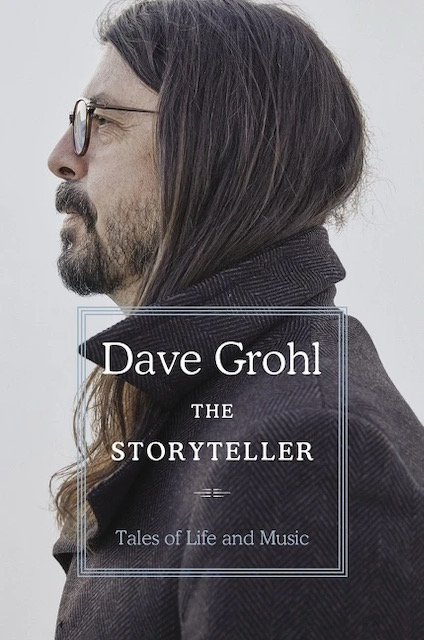 Una colección de recuerdos de sus primeros días creciendo en los suburbios de D.C. hasta salir a la carretera a los 18, y toda la música que siguió. Conoce las historias reales que se vieron y escucharon detrás del micrófono.
Visite DaveGrohlstoryteller.com para obtener más información.