HERMAN FRANK estrena un nuevo vídeo del próximo álbum "Two For A Lie"
Herman Frank, mejor conocido como guitarrista de bandas como ACCEPT y VICTORY, ha estrenado una nueva canción y un videoclip de su próximo quinto álbum en solitario, "Two For A Lie", que saldrá el 21 de mayo de 2021 a través de AFM Records.
Frank ha sido una parte integral de la escena del metal alemán desde principios de los 80. Comenzando con ACCEPT y VICTORY para su proyecto en solitario, que se lanzó en 2009, el "Hannoverian" ha demostrado ser un éxito para el heavy metal sin concesiones. Con sus aclamados discos en solitario "Loyal To None", "Right In The Guts", "The Devils Ride Out" y "Fight The Fear", Frank y sus compañeros de armas están provocando tormentas de entusiasmo tanto en la prensa como en los fans. Y no hay duda de que su nuevo álbum "Two For A Lie" será una continuación perfecta de esto. Fiel al lema "Nunca cambies un equipo ganador", Herman Frank ha vuelto a poner su fe en la colaboración con el líder de MASTERPLAN Rick Altzi y el bajista de JADED HEART Michael "Mülli" Müller, los recién contratados fueron el guitarrista Mike Pesin y el baterista Kevin Kott a bordo. del acorazado. Al igual que sus predecesores, "Two For A Lie" impresiona a través del característico toque de guitarra de Frank, en el que los riffs afilados se encuentran con solos entusiastas, la brillante voz de Alchi y la sección rítmica que suena como un reloj proporcionan el resto.
Después de los sencillos lanzados anteriormente, "Eye Of The Storm" y recientemente, "Venom", hoy el ícono de la guitarra estrenó un nuevo vídeo para el abridor del álbum, "Teutonic Order". Mira el nuevo clip aquí:
"Two For A Lie" fue producido por el propio Herman Frank junto con el coproductor Arne Neurand, grabado y mezclado en los venerables Horus Sound Studios en Hannover (Guano Apes, LDC, Revolverheld, Emil Bulls, Subway To Sally), y fue masterizado de Robin Schmidt (Placebo, Callejon, Beatsteaks y muchos más). Kai Swillus de "Gestaltungskommando Buntmetall", que ya trabajó con bandas como Saxon, Motörhead o Annihilator, creó el diseño de la portada y el arte.
HERMAN FRANK – Two For A Lie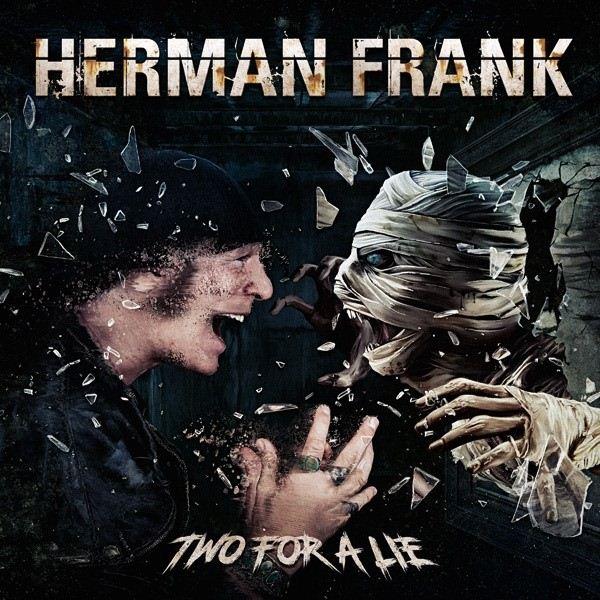 Album tracklist:
Teutonic Order
Venom
Hate
Eye Of The Storm
Liar
Hail The New Kings
Just A Second To Lose
Danger
Stand Up And Fight
Open Your Mind
"Two For A Lie" saldrá el 21 de mayo de 2021 a través de AFM Records y estará disponible como CD Digipak, así como en ediciones LP Gatefold muy limitadas y coleccionables. Pre-ordena tu copia AQUÍ.
Para obtener más información, visite:
www.hermanfrank.com
www.facebook.com/hermanfrankband
www.afm-records.de