DAWN OF SOLACE feat. TUOMAS SAUKKONEN lider de WOLFHEART estrenan el lyric vídeo "Flames Of Perdition" y detalles del nuevo álbum
DAWN OF SOLACE, el proyecto en solitario de Tuomas Saukkonen de Wolfheart, ha lanzado su anticipado tercer álbum de estudio, "Flames of Perdition", a través de Noble Demon. Con ocho pistas nuevas y dos canciones adicionales, el álbum ofrece exactamente lo que esperarías obtener del ícono del death y el goth metal: hermosas melodías y una atmósfera impresionante de clase incomparable. Junto con Mikko Heikkilä de Kaunis Kuolematon como vocalista, los dos te invitan una vez más a un viaje oscuro a través de las esferas del doom melódico.
Para celebrar que "Flames of Perdition" finalmente esté disponible en todo el mundo, DAWN OF SOLACE ha lanzado un nuevo lyric vídeo de la canción principal del álbum.
Tuomas Saukkonen comenta:
"La canción principal es definitivamente la canción más hermosa del álbum y lleva el mensaje más sombrío. Canción de cuna para el mundo en la cuna de las cenizas".
También pueden disfruta del short review realizado por The Dark Melody para el álbum "Flames Of Perdition" de DAWN OF SOLACE entrando AQUÍ.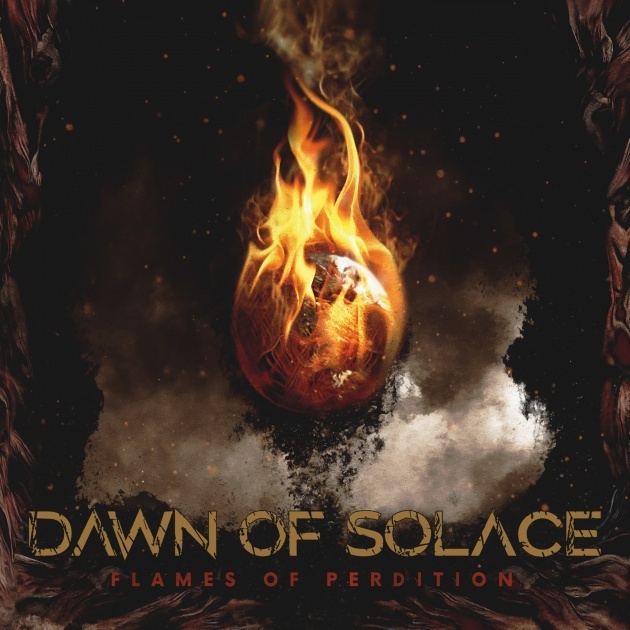 Tracklist:
"White Noise"
"Erase"
"Flames Of Perdition"
"Dying Light"
"Event Horizon"
"Black Shores"
"Skyline"
"Serenity"
"Lead Wings" (bonus track)
"Dead Air" (bonus track)