PARADISE LOST estrena vídeo oficial en vivo de "As I Die"
¿Recuerda recuerda el cinco de noviembre? El otoño pasado, las leyendas del metal británico PARADISE LOST exorcizaron a los demonios y fantasmas de un triste período de sequía sin conciertos y emocionaron al mundo con su impresionante transmisión en vivo, "At The Mill". El testimonio capturado de esta noche especial se lanza hoy como álbum en vivo.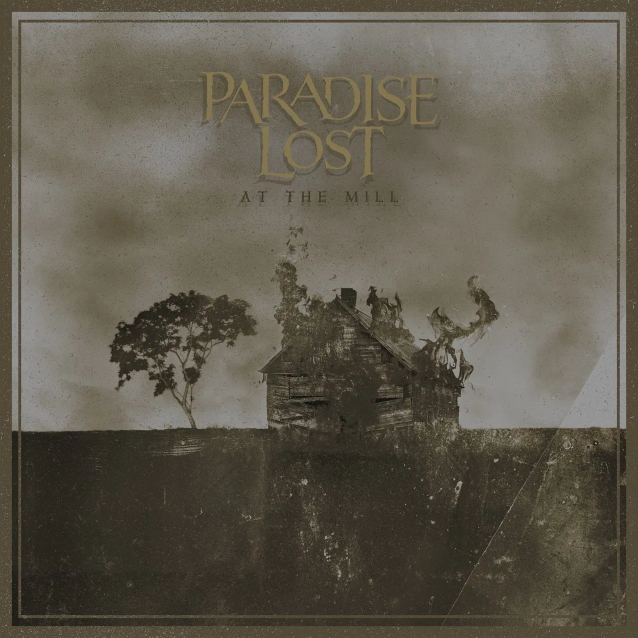 Capturado en The Mill Nightclub cerca de la ciudad natal de la banda en Yorkshire, Inglaterra, la grabación del BluRay fue dirigida por Ash Pears, quien previamente trabajó con la banda en sus vídeos musicales para "Medusa" y "Obsidian". Mezclado por Les Smith y masterizado por Jaime Gómez Arellano, la versión en audio del espectáculo está disponible en varios formatos incluyendo CD, Blu-Ray y diferentes colores de vinilo. Guarda y ordena el álbum aquí y mira un vídeo oficial en vivo de "As I Die" a continuación:
"Debido a la prohibición de la música en vivo, nosotros, como muchas otras bandas, hemos tenido que adaptarnos y hacer algo que nunca pensamos que tendríamos que hacer", reflexiona el guitarrista y compositor Greg Mackintosh sobre el lanzamiento. "No, no apilar estantes en Aldi como Metallica, pero tocando en un molino en desuso en Yorkshire sin nadie más allí. Decidimos no tratar de fingir que había una audiencia en la sala con nosotros, optando en cambio por una versión bastante moribunda de un show en vivo. Aunque nunca nos gustó nada, nos sentimos un poco menos miserables con el resultado. También fue casi divertido tocar parte de nuestro nuevo álbum 'Obsidian' en el set por primera vez. Ahora podemos anunciar que lanzaremos este programa como un CD/Blu-Ray oficial y un vinilo titulado de forma imaginativa 'At The Mill'".
Los vídeos en vivo publicados anteriormente para "One Second" y "Darker Thoughts" se pueden ver a continuación: