TIMES OF GRACE con miembros de KILLSWITCH ENGAGE comparten el vídeo oficial de "Mend You"; Nuevo álbum disponible ahora
TIMES OF GRACE, con Adam Dutkiewicz y Jesse Leach de Killswitch Engage, ha lanzado su segundo álbum, "Songs Of Loss And Separation", a través del sello de la banda, Wicked Good Records, distribuido por ADA Worldwide.
A una década de su álbum debut "The Hymn Of A Broken Man", "Songs Of Loss And Separation" trae la intensidad cargada de emoción, la pasión artística y las letras sinceras que los fanáticos esperan de TIMES OF GRACE.
Para celebrar el lanzamiento del álbum, el trío acaba de compartir el vídeo del cuarto sencillo, "Mend You". Es una canción impactante sobre el amor, la pérdida y, en última instancia, la redención personal. El vídeo fue dirigido por Nick Hipa y fue filmado en el hermoso paisaje de Joshua Tree, California.
"'Mend You' se trata de encontrarse sin palabras", comparte Leach. "Se trata de la lucha para llegar a un acuerdo con un desmoronamiento y desmoronamiento. También se trata de encontrar la voluntad de continuar y permanecer leal a tu propio corazón, incluso cuando nadie más parece entender por lo que estás pasando. canción sobre el viaje de encontrar una manera de curar heridas y, con el tiempo, encontrar un sentido más profundo de amor propio".
Dutkiewicz, quien produjo "Songs Of Loss And Separation", así como el debut de la banda, agrega:
"'Mend You' es uno de mis favoritos, ya que la letra puede significar cosas diferentes para diferentes personas, y sé que golpearon a nuestro baterista Dan en un momento importante. tiempo en su vida".
El baterista Dan Glezak aborda esta afirmación y el efecto de la canción en él, diciendo:
"Esta es probablemente la canción más cargada de emoción del disco para mí. Adam me envió una mezcla y sentí que a la sección instrumental en el puente le vendría bien una muestra. Recordé una nota de voz que le envié a alguien, que se guardó en mi teléfono, y encajaba perfectamente con la letra de Jesse. Al principio, tenía miedo de usar algo tan personal, pero a los chicos les gustó, así que se quedó. todavía me cuesta mucho escuchar esta canción, pero es una de mis favoritas".
En general, TIMES OF GRACE está emocionado de que el álbum finalmente se haya abierto camino al mundo.
"Realmente espero que este álbum ayude a la gente tanto como me ayudó a mí mientras lo escribía y lo creaba", señala Leach. "Este álbum es una catarsis y un trabajo de pasión. Siento que hemos hecho algo único y con un propósito específico. Me siento honrado de ser parte de esto, ya que me ha dado una voz para contar mi historia junto a Adam y la suya. A través del difícil proceso de escribir estas letras y poner nuestro dolor en música, me ha infundido nueva vida y propósito. Estoy agradecido de que finalmente se haya podido compartir con el mundo".
Pide el álbum aquí y echa un vistazo a la tienda web D2C de la banda, con nuevos productos y ofertas exclusivas de vinilo limitado, aquí.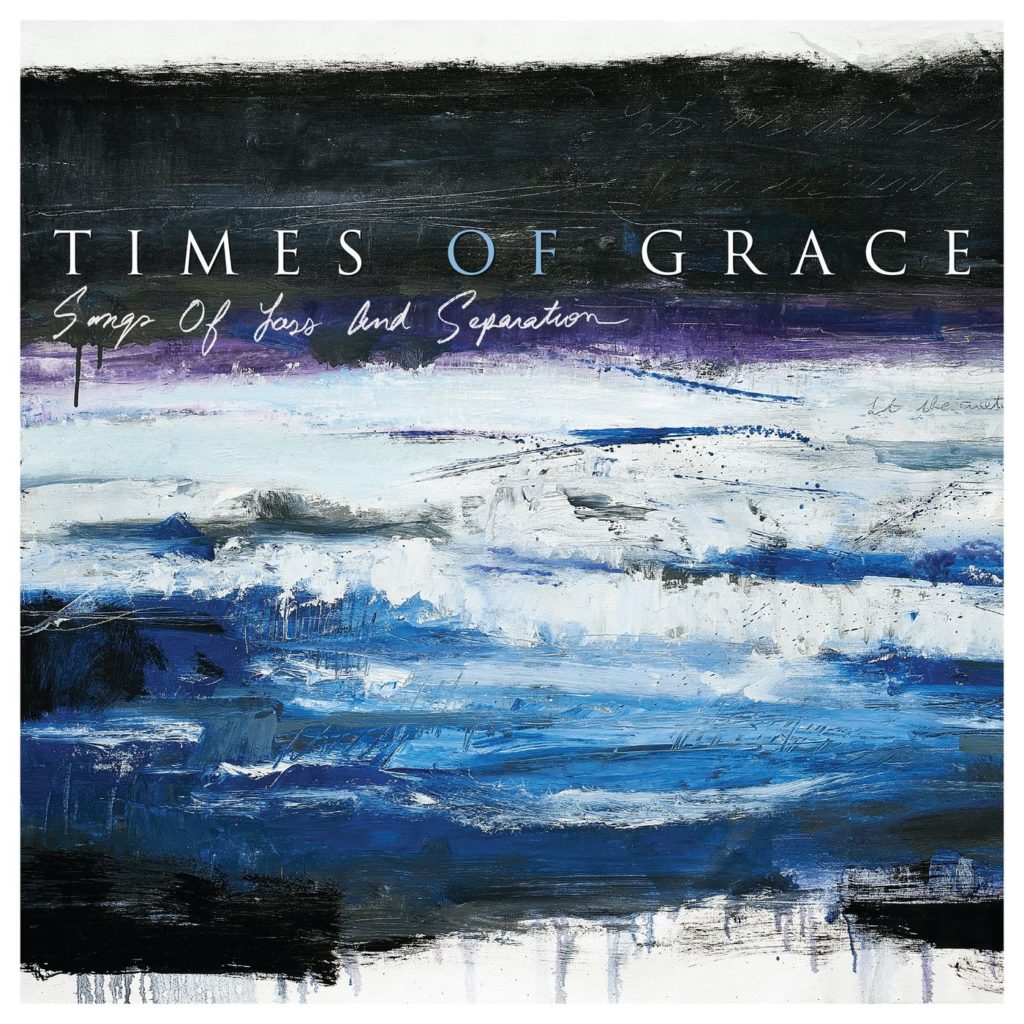 Tracklisting:
"The Burden Of Belief"
"Mend You"
"Rescue"
"Far From Heavenless"
"Bleed Me"
"Medusa"
"Currents"
"To Carry The Weight"
"Cold"
"Forever"