GOREGÄNG lanza un nuevo vídeo para "Farm The Mother"
El sucio dúo de metal de florida, GOREGÄNG, ha lanzado el vídeo de "Farm The Mother" que estará en su nuevo EP "Long Live The Grime". El grupo debutó con el sencillo el año pasado como un sencillo independiente, pero ha decidido relanzar el vídeo con la mezcla actualizada del álbum. El vídeo fue filmado, dirigido y editado por Daniel Wahlström en Heavy Groove Media. Jeramie y Deidra Kling filmaron imágenes adicionales.
El dúo, compuesto por Jeramie Kling (INHUMAN CONDITION, VENOM INC, THE ABSENCE) y Taylor Nordberg (INHUMAN CONDITION, THE ABSENCE) lanzará el EP "Long Live The Grime" en su propio Listenable Insanity Records el 30 de abril. El álbum se lanzará digitalmente a través de Blood Blast Distribution, y el grupo ha impreso CDs digipak, así como una caja de CD de edición limitada.
Puedes ver el vídeo AQUÍ:
Para pre-ordenar "Long Live The Grime" ingresa AQUÍ.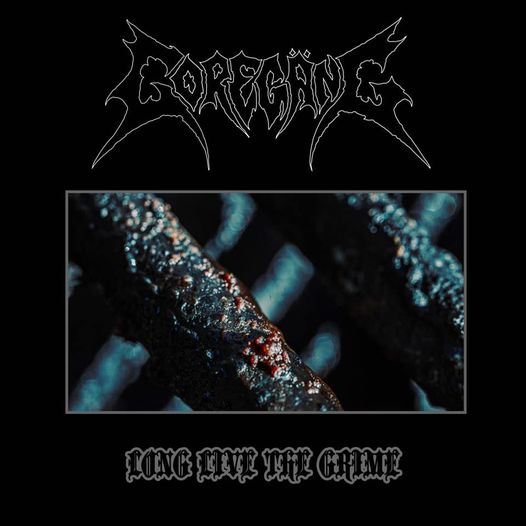 "Long Live The Grime" track-listing:
Born. Slave. Death.
Pernicious Thief
Long Live The Grime
Farm The Mother
Electric Head Part 1 (The Agony) [White Zombie cover]
A Cavity In Reality – Intro (Live)
False Flags (Live)
Plague Of Hammers (Live)
Cathedral Of Chemicals (Live)