RIVERSIDE – Estrena un nuevo single y vídeo,"Story of My Dream" como celebración del 20 aniversario de la banda
Los maestros polacos del rock progresivo RIVERSIDE están celebrando en 2021 el 20 aniversario de la banda y por ello han decidido grabar un tema muy especial titulado "Story of My Dream".
Mariusz Duda de RIVERSIDE comenta sobre este nuevo tema:
"'Story of My Dream' es una composición preparada especialmente para este 20 aniversario. Queríamos que tuviera todas los elementos característicos de nuestro estilo y combinar el RIVERSIDE de la primera década que sonaba más duro con el RIVERSIDE de la segunda década, con una orientación más melancólica. Las letras contienen citas y referencias de muchos títulos de nuestras canciones. Para reflejar esto, la portada del single, preparada por Travis Smith, también contiene fragmentos de nuestras portadas junto a diseños gráficos del pasado".
"'Story of My Dream' es el primer tema que grabamos con la nueva formación, con Maciej Meller. Es también, de cierto modo, un primer aperitivo de cómo va a ser nuestro sonido de nuestro nuevo y octavo álbum de estudio (agendado para 2022). Aunque este single no va a formar parte del disco sí que será la canción que abra el disco de este año, "Riverside 20",el cual contiene versiones remasterizadas de nuestras composiciones del pasado"
"Story of My Dream" se estrena hoy en todo el mundo como single digital y contiene un trabajo artístico de Travis Smith (Opeth, Katatonia, etc.) junto a un vídeoclip dirigido por Tomasz Pulsakowski / Sightsphere que puedes ver aquí:
Puedes escuchar el single en tu plataforma digital favorita haciendo click aquí.
"Story of My Dream" se grabó y mezcló en el estudio The Boogie Town Studio en Otwock, Polonia durante dos días de julio y cinco de septiembre de 2021. La mezcla la ha realizado Paweł Marciniak y el master también lo ha realizado él en Manximum Records en Łódź, Polonia.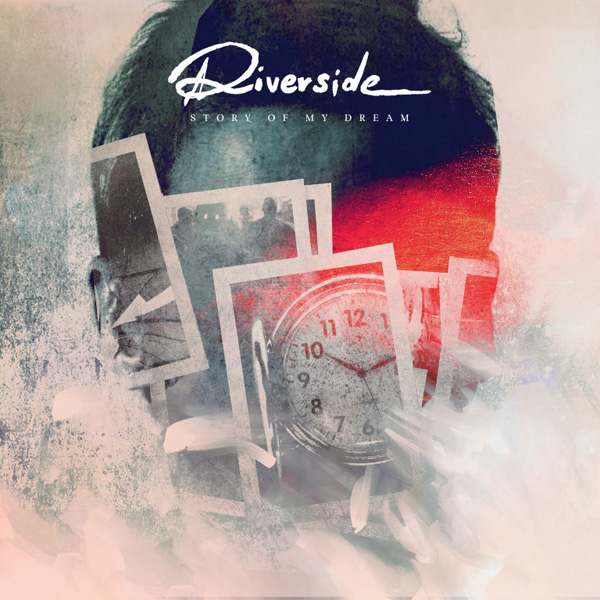 "Story of My Dream" sirve también como canción que abre las recopilaciones "Best Of" que se estrenarán el 19 de noviembre de este 2021.
"Riverside 20 – Vol.1, The Shorts" incluye 19 canciones y "Riverside 20 – Vol.2, The Longs" incluye 14. El listado de temas es el siguiente: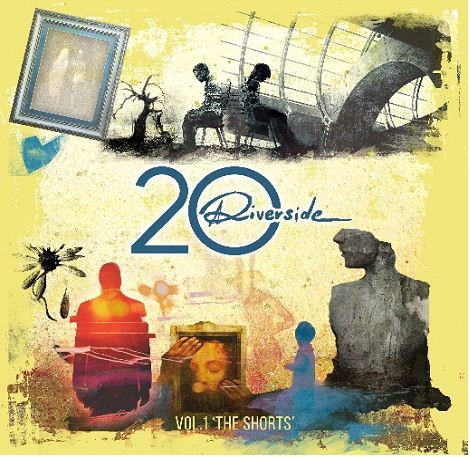 "Riverside 20 – Vol.1, The Shorts" tracklist:
Story of My Dream (05:47)
In Two Minds (04:35)
Loose Heart (04:47)
Acronym Love (04:43)
Conceiving You (03:40)
I Turned You Down (04:34)
Panic Room – Radio Edit (03:52)
Through The Other Side (04:05)
Forgotten Land – Radio Edit (05:10)
The Depth of Self-Delusion – Radio Edit (04:59)
We Got Used To Us (04:09)
Shine (04:07)
Lost (05:51)
Addicted (03:58)
Time Travellers – Radio Edit (05:19)
Vale of Tears (04:48)
Guardian Angel (04:23)
Lament (05:06)
River Down Below – Radio Edit (04:25)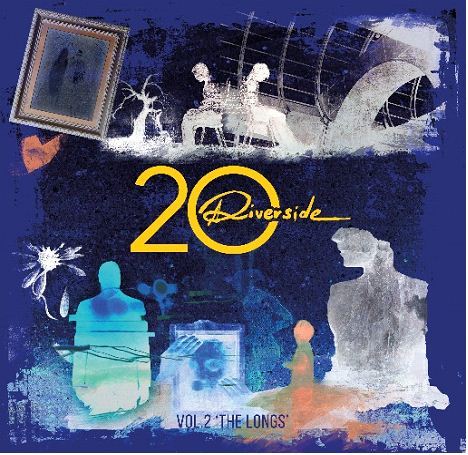 "Riverside 20 – Vol.2, The Longs" tracklist:
The Same River (12:07)
DNA Ts. Rednum Or F.Raf (07:20)
Second Life Syndrome (15:40)
Dance With The Shadow (11:38)
Ultimate Trip (13:13)
Rapid Eye Movement 2016 (12:40)
Egoist Hedonist (08:56)
Left Out (10:58)
Living In The Past (10:15)
Deprived (08:24)
Escalator Shrine (12:40)
Towards The Blue Horizon (08:08)
Wasteland (08:25)
The Curtain Falls (07:57)
Ambas recopilaciones ya están disponibles con la opción de pack AQUÍ.
Estate atento porque pronto habrá más novedades sobre RIVERSIDE…
RIVERSIDE formación:
(De izquierda a derecha en la foto)
Maciej Meller – guitarrista
Mariusz Duda – bajista, voces
Michał Łapaj – teclados y hammond
Piotr Kozieradzki – batería