ROBERT PLANT & ALISON KRAUSS lanzan lyric vídeo de la nueva canción "Can't Let Go"
ROBERT PLANT & ALISON KRAUSS lanzaron un lyric vídeo de "Can't Let Go", la canción de su primer álbum nuevo en catorce años, "Raise The Roof", el 19 de noviembre a través de Rounder Records. Mira el clip a continuación.
Al igual que su predecesor de 2007 con ventas de platino, "Raising Sand", que ganó seis premios Grammy, incluidos Álbum y Disco del año, "Raise The Roof" ofrece nuevas versiones de canciones de leyendas y héroes anónimos de la música folk, blues, country y soul.
Grabado en los Sound Emporium Studios de Nashville, las sesiones de "Raise The Roof" comenzaron a fines de 2019 y terminaron solo unas semanas antes de que el mundo se bloqueara.
"Una de mis partes favoritas de esto son las canciones y los compositores de los que nunca había oído hablar", dice ALISON KRAUSS. "Trabajar con Robert y con T Bone es siempre una gran educación en la historia de la música".
"Raise The Roof" incluye cortes profundos de Merle Haggard, Allen Toussaint, The Everly Brothers, Anne Briggs, Geeshie Wiley, Bert Jansch, Calexico y más.
"Está muy lejos de todo lo que he hecho antes", dice ROBERT PLANT. "Me encanta todo el caleidoscopio de la música que he explorado, pero este es un lugar donde puedes pensar dentro de la canción, puedes decidir cómo llevar a casa una emoción. Es otra mezcla que tenemos, y durante mucho tiempo tendremos más".
Pre-ordene "Raise The Roof" aquí.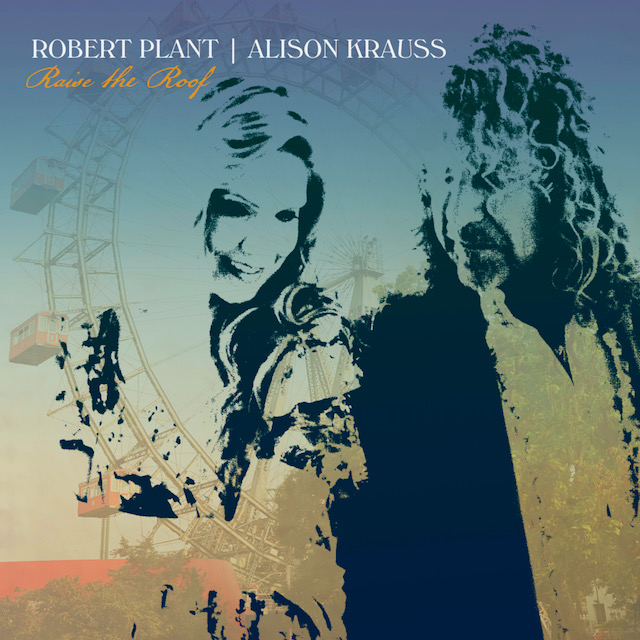 "Raise The Roof" tracklisting:
"Quattro (World Drifts In)"
"The Price Of Love"
"Go Your Way"
"Trouble With My Lover"
"Searching For My Love"
"Can't Let Go"
"It Don't Bother Me"
"You Led Me To The Wrong"
"Last Kind Words Blues"
"High And Lonesome"
"Going Where The Lonely Go"
"Somebody Was Watching Over Me"