GEMINI SYNDROME lanza vídeo para el nuevo single "Absolution"
GEMINI SYNDROME ha lanzado su nuevo álbum de estudio, "3rd Degree – The Raising", a través de Century Media. Para celebrar el lanzamiento del álbum, se lanzó un nuevo vídeo y sencillo, "Absolution". Mira el clip a continuación:
Producido por Matt Good (Asking Alexandria, Memphis May Fire, Hollywood Undead), este es sin duda el álbum más pesado y oscuro de la carrera de la banda. El álbum está disponible en CD, vinilo de edición limitada y formatos de descarga digital. Ordene aquí.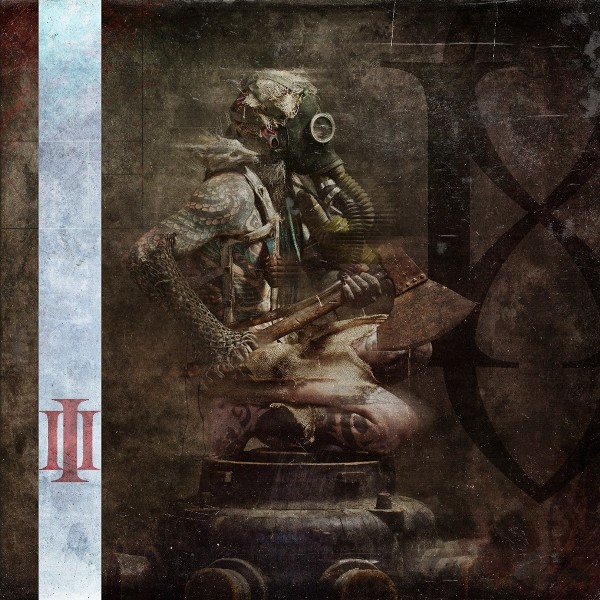 Tracklist:
"Reintegration"
"IDK"
"Die With Me"
"Baptized In Fire"
"Children of the Sun"
"Abandoned"
"Broken Reflection"
"Sum Quod Eris"
"Best of Me"
"Absolution"
"Hold the Line"
"Where We Started From"
"Fiat Lux"
GEMINI SYNDROME anunció recientemente las fechas de su primera gira de titulares en apoyo de "3rd Degree – The Raising". La banda estará acompañada en la primera etapa de la gira por Ovtlier, y en la segunda etapa por Oh! The Horror. También se unen a la gira Pushing Veronica y Them Damn Kings. Todas las fechas de la gira se enumeran a continuación.
GEMINI SYNDROME ofrece paquetes VIP especiales para el recorrido. Estos paquetes incluyen una actuación acústica privada especial, un laminado VIP "Synner", un póster autografiado y una sesión de bienvenida con la banda. (*Los paquetes VIP deben comprarse además del boleto regular para el concierto).
Las entradas y los paquetes VIP para todos los espectáculos están disponibles en GeminiSyndrome.com.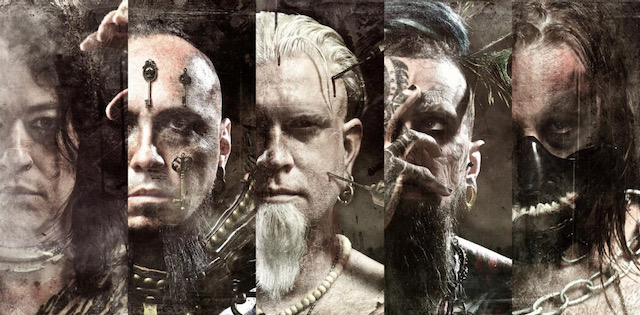 "Estamos muy emocionados de estar nuevamente en la carretera este otoño. Es un momento de transformación en nuestro planeta y nuestras vidas en preparación para el renacimiento del solsticio que se acerca. Estamos agradecidos de compartir esta Iniciación con todos ustedes, los soldados espirituales en la primera línea, ayudando a traer la música de regreso a este mundo jodido", dice el vocalista de GEMINI SYNDROME, Aaron Nordstrom.
El baterista Brian Steele Medina continúa:
"Nada amamos más que tocar y crear un espacio sagrado para la transmutación con nuestros hermanos y hermanas. Ahora más que nunca, se siente como si todo estuviera tratando de separarnos y perpetuar la ilusión de que estamos separados. Que no somos UNO. Todo es una mierda. Danos tus pandemias, tus vídeos de ovnis en el Pentágono y tus barreras … Es todo un puto ruido, pero somos más ruidosos y nos elevaremos por encima de todo".
El apoyo directo en la gira se dividirá entre Rochester, Ovtlier de Nueva York, que estará en la primera mitad de la gira (del 28 de octubre al 13 de noviembre), y Oh! The Horror de Sacramento, California, que se unirá a la carrera durante la segunda mitad de las fechas (14 al 27 de noviembre). El apoyo adicional proviene de la potencia del pop-punk rock Pushing Veronica y la máquina de demolición del hard rock de Nueva Jersey Them Damn Kings.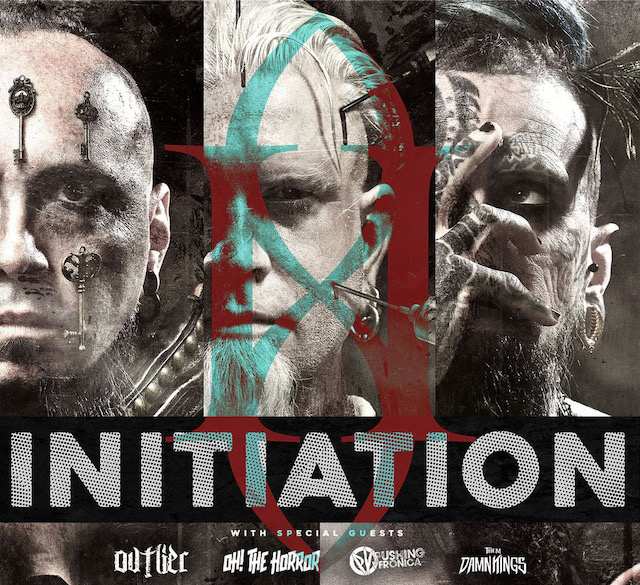 Tour dates:
Octubre
28 – Chippewa Falls, WI – Joel's 4Corners *
29 – Green Bay, WI – EPIC Event Center *
30 – Racine, WI – Rt 20 (WIIL Rock Halloween Bash) *
31 – Battle Creek, MI – The Music Factory *
Noviembre
2 – Lakewood, OH – The Winchester Music Tavern *
4 – Flint, MI – The Machine Shop *
5 – Buffalo, NY – Buffalo Iron Works *
6 – Liverpool, NY – Sharkey's *
7 – Poughkeepsie, NY – The Chance *
8 – New York City, NY – Mercury Lounge ****
9 – Albany, NY – Empire Underground *
10 – Reading, PA – Reverb *
12 – Johnson City, TN – Capones *
13 – Greensboro, NC – The Blind Tiger *
14 – Huntsville, AL – Sidetracks ***
16 – San Antonio, TX – The Rock Box **
17 – Dallas, TX – Gas Monkey **
20 – Houston, TX – Scout Bar
22 – El Paso, TX – Rockhouse **
23 – Scottsdale, AZ – Pub Rock **
24 – West Hollywood, CA – Whiskey a Go Go **
26 – Las Vegas, NV – Backstage Bar **
27 – Reno, NV – Reno Brewhouse **
* El soporte directo es Ovtlier
** El soporte directo es Oh! The Horror
*** Show con Smile Empty Soul, Ovtlier, Sunflower Dead, Pushing V, Tommy Gibbons
**** Solo Gemini Syndrome y Ovtlier