RED FANG lanza cover del clásico de AC/DC, "Hells Bells"
RED FANG ha lanzado su sizzling, cover ultra-heavy de la pista icónica de AC/DC "Hells Bells", como el cuarto single de la próxima entrega de la serie MER Redux Series en "Back in Black [REDUX]", a salir el 1 de diciembre. Encuentre las opciones de pre-orden aquí.
Bryan Giles comenta:
"Vi AC/DC en 1988 en el TCC en Tucson, Arizona", escribe al guitarrista y cantante. "Fue el segundo espectáculo de rock de arena de mi joven vida. Lo que me golpeó entonces y todavía se pega conmigo hoy es lo perfectamente que aprovechan el poder del blues para un estilo de rock. A pesar de que trajeron a los cañones para 'For Those about to Rock' y tuvo las luces necesarias y los pyros, fue una mierda del 100%, ir por el espectáculo de la garganta. Son la mejor banda del mundo al separar todo el artificio y traer belleza pura. Son un recordatorio constante de que en la comprobación de canciones, menos puede ser mucho más. Versiónando 'Hells Bells' fue bastante intimidante para mí inicialmente. ¿Cómo mejora en una canción de referencia como esa? Es construida de manera experta y tiene tanta personalidad que se le cansa el original está garantizado. Cuando David toco La parte de la guitarra de la introducción en la práctica con un giro más oscuro, inmediatamente me sentí más seguro desde que se inclinó más en nuestra sensibilidad. Si no puedes tocarlo mejor, hazlo tu propio animal. Espero que la gente pueda disfrutar de nuestra versión por su cuenta. Luz. ¡Que haya rock!".
"Back in Black [Redux]" presenta nuevos adquiridos en los diez recortes del seminal séptimo álbum de AC/DC. Este fue el primer disco en presentar "nuevo" vocalista Brian Johnson luego de la muerte del frontman original, Bon Scott, y los historiadores de la música están de acuerdo en que había una presión masiva tanto en el nuevo cantante como en la banda para entregar. Aun así, nadie podría haber anticipado que crearían uno de los álbumes de rock más importantes, y Magnetic Eye no puede esperar a presentar cuáles han hecho muchos favoritos del Stoner, Doom y Riff-Rock escena con algunos de las más icónicas canciones de rock de todos los tiempos.
Junto con "Back in Black [Redux]", Magnetic Eye Records publica un álbum complementario ahora tradicional que contiene versiones de covers aún más increíbles bajo el título de Best of AC/DC. Esta extravagancia de 2 lpes cuenta con 13 bandas que ofrecen sus emocionantes representaciones de clásicos de todos los tiempos y cortes profundos de todo el catálogo de AC/DC. Compuesta por músicos pesos pesados ​​y hambrientos, a los niveles mas altos del heavy rock underground, no debe haber ninguna duda de que los fanáticos del riff-heavy se unieran para experimentar estas interpretaciones de AC/DC, a diferencia de cualquiera que haya escuchado antes.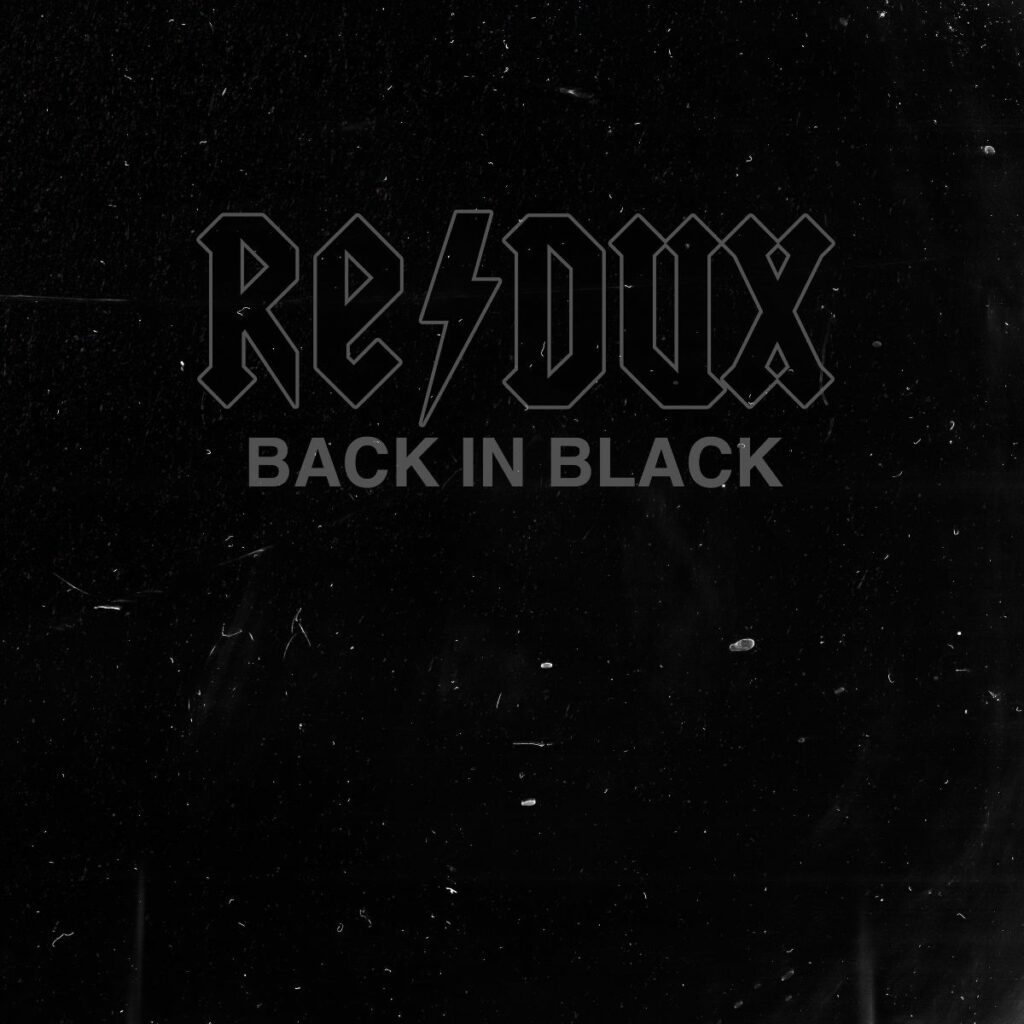 Tracklisting:
"Hells Bell" (Red Fang)
"Shoot To Thrill" (Howling Giant fat. Udo Dirkschneider and Peter Baltes)
"What Do You Do For Money Honey" (Supersuckers)
"Givin The Dog A Bone" (Smoking Lightning)
"Let Me Put My Love Into You" (Heavy Temple feat. Valient Himself)
"Back In Black" (Besvärjelsen)
"You Shook Me All Night Long" (Jakethehawk feat. Patrick Waters)
"Shake A Leg" (Early Man)
"Rock And Roll Ain't Noise Pollution" (Earthride)