OCEANS OF SLUMBER lanza el visualizador de "Hearts Of Stone" del próximo álbum "Starlight And Ash"
El grupo texano de música gótica sureña OCEANS OF SLUMBER ha lanzado su nueva canción, "Hearts Of Stone". El tema sigue a su anterior lanzamiento, "The Waters Rising", que salió el pasado febrero. Ambas canciones pertenecen al próximo álbum de Oceans Of Slumber, "Starlight And Ash", que saldrá a la venta el 22 de julio. Mira el atmosférico vídeo visualizador de "Hearts of Stone" a continuación.
"Perdido y solo desde su nacimiento, un producto de la institución de la vida en las calles. Los problemas siguen a esta persona como una insignia de honor. La pena encontrando agravios, la fórmula perfecta de la desesperación", afirma Cammie Beverly (voz) sobre la canción.
"Starlight and Ash" fue producido por Joel Hamilton (Violet Road, Battle of Mice) y masterizado por Maor Appelbaum (Yes, Voivod). El impresionante trabajo artístico fue creado por Eliran Kantor (Testament, Heaven Shall Burn y muchos más).
Pre-ordene aquí.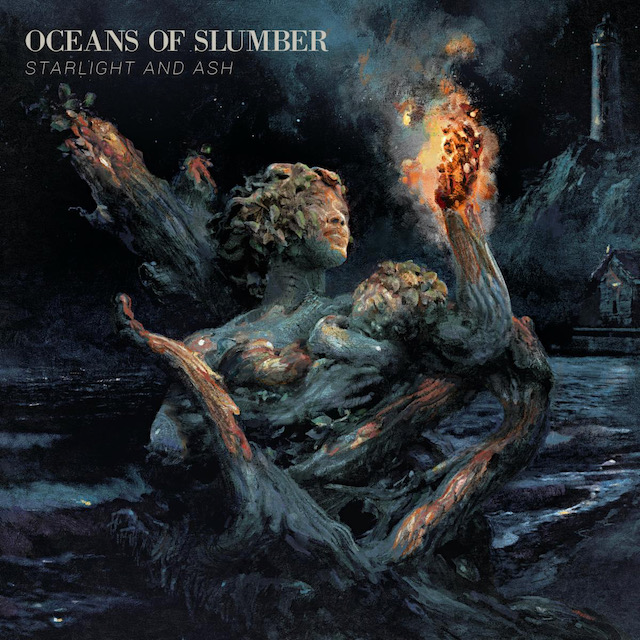 Tracklisting:
"The Waters Rising"
"Hearts Of Stone"
"The Lighthouse"
"Red Forest Roads"
"The Hanging Tree"
"Salvation"
"Star Altar"
"The Spring Of '21"
"Just A Day"
"House Of The Rising Sun"
"The Shipbuilder's Son"
El álbum estará disponible en los siguientes formatos:
CD Digipak CD Digipak
LP negro y folleto LP
300x transp. azul claro LP & LP-Booklet disponible en CM Distro Wholesale EU, CMDistro.de y EMP
300x LP & LP-Booklet verde oscuro disponibles en la banda
1000x transp. naranja LP & LP-Booklet disponible en los EE.UU.
Álbum digital
Encabezado por la inimitable potencia, rango y gracia de la vocalista Cammie Beverly, "Starlight and Ash" sitúa a OCEANS OF SLUMBER en una liga propia. Se trata tanto de extensiones elocuentes de los afamados cantautores Nick Cave y Chris Stapleton como del pulso desgarrador de Type O Negative y Katatonia. "Starlight And Ash" no es metal, pero sus aristas sí.
OCEANS OF SLUMBER es:
Cammie Beverly (voz)
Xan Fernandez (guitarra)
Jessie Santos (guitarra)
Mathew Aleman (sintetizador)
Semir Ozerkan (bajo)
Dobber Beverly (batería y piano)
(Foto – TheHeavyGlow/Jamie LaCombe)