NIGHT RANGER lanzará el álbum 'ATBPO' en agosto; Ya disponible su nuevo single 'Breakout'
Los legendarios rockeros NIGHT RANGER lanzarán su duodécimo álbum de estudio, "ATBPO", el 6 de agosto a través de Frontiers Music Srl. "ATBPO" significa "And The Band Played On", una oda a la creación de música durante la era COVID-19. Estará disponible en CD y vinilo (varias versiones de vinilo en color de edición limitada), así como digitalmente en todas las plataformas de transmisión.
Hoy, los fans pueden probar el álbum por primera vez con el lanzamiento de "Breakout", el primer sencillo y vídeo musical del álbum.
NIGHT RANGER comenzó a escribir el álbum a principios de 2020, en medio del inicio de la pandemia global. Después de reducir la selección de canciones y ajustarlas a su conocido sonido de rock and roll, la banda llegó al estudio, aunque por separado, debido a los tiempos en los que estamos. A lo largo de "ATBPO", escuchamos a NIGHT RANGER continuando su buena racha que comenzó con "Somewhere In California" de 2011. Diez años después, y dos álbumes muy aclamados después, "High Road" y "Don't Let Up", el último trabajo de estudio de la banda los muestra todavía ardiendo con esa energía de hard rock de alto octanaje por la que son conocidos. NIGHT RANGER siempre ha tenido un don para las melodías asesinas, la instrumentación intrincada y las letras cautivadoras; "ATBPO" ofrece todo eso y más.
"El proceso fue extraño, pero el resultado es genial", dijo Jack Blades.
Kelly Keagy agregó:
"Este disco fue increíblemente difícil de hacer, ya que no podíamos estar en una sala junto con todos los problemas de COVID-19 que estaban sucediendo. Pero a veces haces tu mejor trabajo cuando se acerca una fecha límite".
Brad Gillis afirma:
"Ha sido una tarea loca pero divertida tratar de escribir y terminar este nuevo disco en una situación de COVID. Unas cuantas reuniones de vídeo zoom nos ayudaron a comenzar. Con todos en la banda teniendo sus propios estudios en casa, todos pudimos elaboramos y agregamos nuestras propias texturas a cada canción. Como coleccionista de guitarras antiguas, pude agregar algunos sonidos clásicos geniales al ritmo y los solos usando mi 57 Strat y 52 Goldtop. ¡Espero que todos disfruten el disco!".
Habiendo vendido más de 17 millones de álbumes en todo el mundo, actuado en más de 4.000 escenarios y disfrutado de una audiencia de radio que supera los mil millones, NIGHT RANGER ha personificado y trascendido el sonido y el estilo del rock de la arena mucho más allá de esa época. Con múltiples canciones que tienen un impacto significativo en la cultura popular, NIGHT RANGER continúa aumentando su base de fans. La banda es una prueba de que canciones poderosas junto a músicos increíblemente talentosos es la fórmula perfecta para el éxito continuo.
NIGHT RANGER está formado por Jack Blades (bajo, voz), Kelly Keagy (batería, voz), Brad Gillis (guitarra principal y rítmica), Eric Levy (teclados) y Keri Kelli (guitarra principal y rítmica).
Un bonus track, "Savior", aparece únicamente en las versiones en CD y LP de "ATBPO".
NIGHT RANGER – ATBPO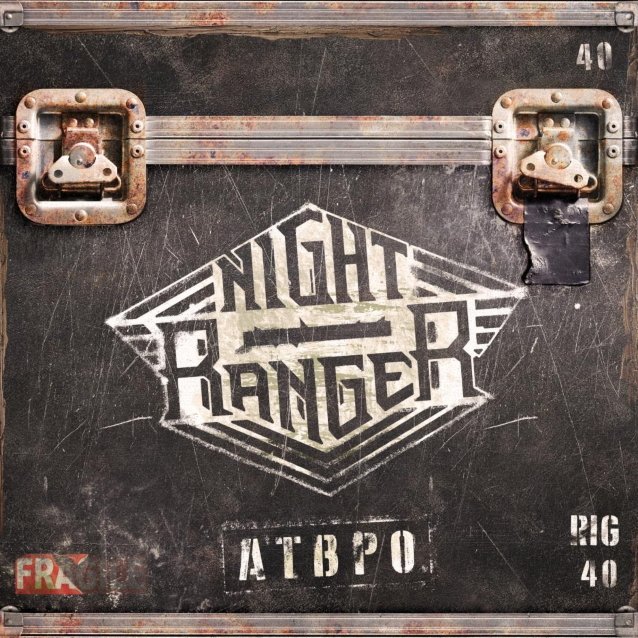 "ATBPO" tracklist:
Coming For You
Bring It All Home To Me
Breakout
Hard To Make It Easy
Can't Afford A Hero
Cold As December
Dance
The Hardest Road
Monkey
A Lucky Man
Tomorrow
Savior (bonus track; CD and LP versions only)