HAIL THE HORNS feat. MARC RIZZO, TONY CAMPOS, OPUS lanzan la nueva canción y el lyric vídeo "H.T.H."; se anuncia una gira por la Costa Oeste
El recién formado trío de metal HAIL THE HORNS, formado por Tony Campos (bajista de Static-X y Fear Factory), Marc Rizzo (guitarrista de Ill Niño y anteriormente de Soufly), y Opus (batería de Dead By Wednesday), lanza un nuevo y flamante single de metal original, "H.T.H.", a través de Mindsnap Music, distribuido por Von Artists, Ltd. (The Orchard) en todo el mundo. (The Orchard) en todo el mundo en las principales plataformas el 3 de junio.
Puedes preguardar "HTH" aquí, y ver el lyric vídeo del tema a continuación.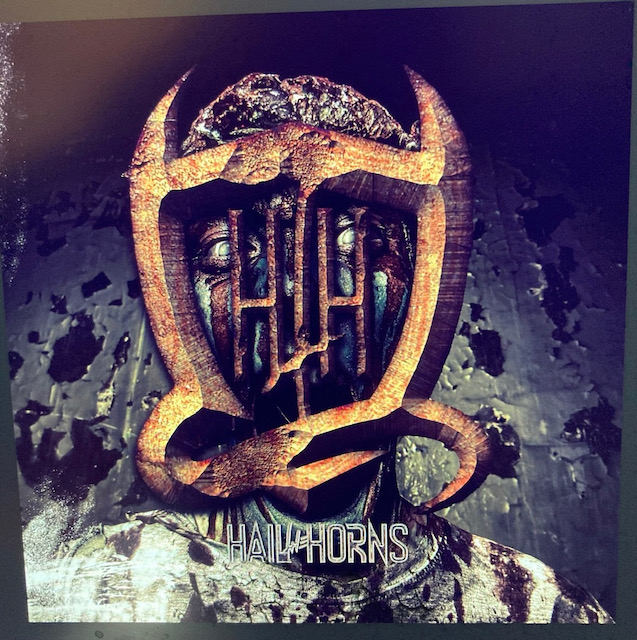 "'H.T.H.', que son simplemente las abreviaturas de nuestra canción autotitulada, es un guiño y una 'oda' a algunas de las canciones clásicas de heavy metal y a las bandas con las que crecimos y que nos influyeron a todos. Tony, que canta en este tema, tomó algunos títulos de canciones, palabras y líneas de canciones de metal obvias y las convirtió en letras completas. Nuestra idea era tener ese mismo ambiente de 'milicia metálica'. Creo que lo hemos conseguido", dice Opus.
"H.T.H." fue producido, mezclado y masterizado por Nicky Bellmore, que también ha hecho trabajos para Dee Snider (y también toca la batería para su banda en solitario), Corpse Grinder, Jasta/Hatebreed, Dead By Wednesday, Generation Kill, Toxic Holocaust, y muchos más.
Además, HAIL THE HORNS tocará en la Costa Oeste en el "Tour De Namm 2022!". Fechas a continuación.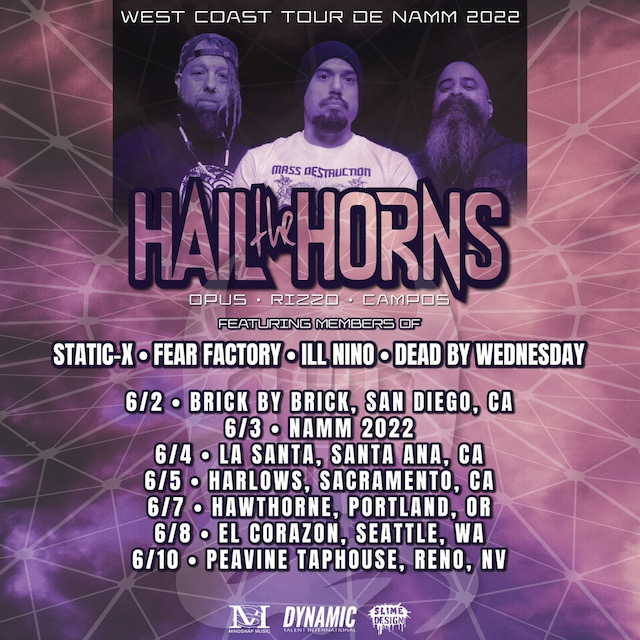 Junio
2 – Brick By Brick – San Diego, CA
3 – NAMM2022
4 – La Santa – Santa Ana, CA
5 – Harlow's – Sacramento, CA
7 – Hawthorne Theatre – Portland, OR
8 – El Corazon – Seattle, WA
10 – Peavine Taphouse – Reno, NV