DROTT con miembros de ENSLAVED y ULVER lanzan el vídeo "Arch Of Gloom"
DROTT ha lanzado su nuevo e hipnótico sencillo y vídeo, "Arch Of Gloom". La canción ahora se puede escuchar / descargar en todas las plataformas aquí, y el vídeo, dirigido y editado por Jens Kristian Rimau, se puede ver a continuación.
La banda comenta sobre "Arch Of Gloom":
"Al final de una calle oscura y animada se encuentra el 'Arch Of Gloom'. A través del bajo y la batería persistentes, 'Arch of Gloom' es conducido al punto del colapso desesperado por un solo de guitarra inquietante. Hipnotizante en su atracción mística, hipnotiza a las almas desesperadas en una danza surrealista antes de ser atraídas al abismo para enfrentar el veredicto de 'Orcus'".
DROTT está compuesto por Arve Isdal (Enslaved), Ivar Thormodsæter (Ulver) y Matias Monsen y es oriundo de Bergen en la costa oeste de Noruega. Con su variada formación musical que va desde el metal y el jazz hasta la música clásica, crean el género que solo puede describirse como DROTT. Inspirado por las fuerzas de la naturaleza, la superstición y la espiritualidad, el trío explora la luz dentro de la oscuridad a través de su música.
El grupo, establecido recientemente (2020), lanzó su EP homónimo en marzo de 2021 y recibió excelentes críticas. Estableció el sonido de rock progresivo instrumental de DROTT como un soplo de aire fresco en el género. Su primer largometraje, "Orcus", lleva a DROTT a una nueva dirección creativa y artística. Con 10 pistas, se sumergen más profundamente en paisajes sónicos y experimentales.
"Orcus" estará disponible como:
Tríptico CD Digipack
Vinilo negro de 30 cm en formato Gatefold
Vinilo dorado de 30 cm en formato Gatefold – Limitado a 100 copias, exclusivo de las tiendas en línea de By Norse Music
Transparente lechoso de 30 cm con salpicaduras negras y doradas en la tapa plegable – Limitado a 100 copias, exclusivo de las tiendas en línea de By Norse Music
Digital
Reserva en Europa y América del Norte.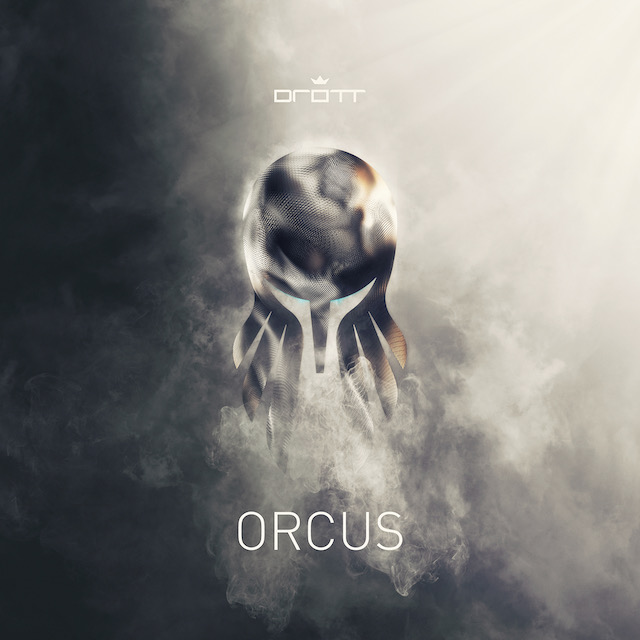 Tracklisting:
"The Lure"
"Caerdroia"
"Katabasis"
"The Strait"
"Psychopomp"
"By The Lunar Lake"
"The Marauders"
"Grey Gull"
"Arch Of Gloom"
"Orcus"