DIABLO SWING ORCHESTRA lanza nuevo single/vídeo "Speed Dating An Arsonist"
Los avant-garde metaleros suecos DIABLO SWING ORCHESTRA lanzarán su quinto álbum, "Swagger & Stroll Down the Rabbit Hole", el 2 de noviembre a través de Candlelight / Spinefarm. Se han registrado con el siguiente mensaje:
"Nuestro nuevo sencillo 'Speed ​​Dating An Arsonist' está en vivo en Youtube. Nos gustaría agradecer a nuestro querido amigo Etienne Visora ​​por trabajar día y noche con este increíble y maravilloso vídeo. No podríamos estar más felices con el resultado. ¡Ahora es el momento de bailar todos!".
El enérgico y progresivo conjunto sueco de ocho piezas es conocido por combinar elementos de jazz, swing, rock clásico y progresivo con casi todo lo demás. Desde su fundación en 2003, la banda ha lanzado cuatro álbumes de estudio que llevan los límites musicales al extremo con humor, creatividad y una dosis saludable de agresión positiva. Su debut, "The Butcher's Ballroom", fue un soplo de aire fresco cuando se estrenó en 2006 y fue aclamado por la crítica mundial. "Swagger & Stroll Down the Rabbit Hole" es el quinto esfuerzo de la banda y es, con mucho, su empresa más ambiciosa, que rinde homenaje a los cuatro lanzamientos anteriores y agrega algunos colores nuevos a su ya amplia paleta de sonidos.
DSO se ha asociado una vez más con el productor Roberto Laghi (In Flames, Hardcore Superstars), quien se ha convertido casi en el noveno miembro de la orquesta. Juntos, han profundizado en cada uno de los géneros explorados en las 13 pistas del álbum y han trabajado duro para encontrar las características atractivas del género para forjar su propio sonido. Este enfoque ha dado como resultado una lista impresionante de músicos invitados y algunos choques muy interesantes entre sonidos que, al menos en el papel, no deberían funcionar. Los oyentes con una mente abierta serán recompensados ​​con numerosas golosinas esparcidas a lo largo del álbum, que van desde el asalto tribal que es "War Painted Valentine" hasta el "Bautismo con aceite de serpiente" infundido por el evangelio de Zeppelin.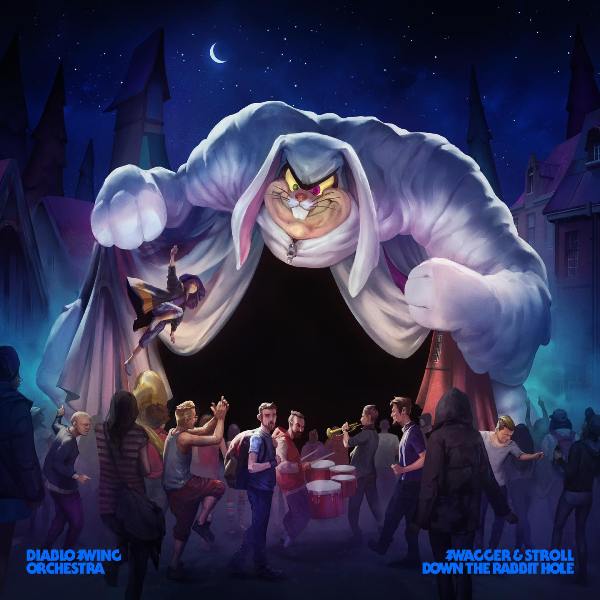 Tracklist:
"Sightseeing In The Apocalypse"
"War Painted Valentine"
"Celebremos Lo Inevitable"
"Speed Dating An Arsonist"
"Jig Of The Century"
"The Sound Of An Unconditional Surrender"
"Malign Monologues"
"Out Came The Hummingbirds"
"Snake Oil Baptism"
"Les Invulnéables"
"Saluting The Reckoning"
"The Prima Donna Gauntlet"
"Overture To A Ceasefire"
Puedes chequear review realizado por The Drak Melody para el álbum "Swagger & Stroll Down the Rabbit Hole" AQUÍ.