AMOTH feat. PEKKA MONTIN de ENSIFERUM, lanzará en enero el álbum "The Hour Of The Wolf" por Rockshots Records
Rockshots Records ha anunciado la firma de AMOTH para el lanzamiento de su tercer álbum, "The Hour Of The Wolf", el 28 de enero de 2022.
AMOTH es una banda de heavy metal progresivo melódico con elementos progresivos de Helsinki, Finlandia. Su próximo álbum "The Hour Of The Wolf" es un gran paso adelante en comparación con sus grabaciones anteriores "Revenge" (2016), "Crossing Over" (2011) y "Wounded Faith" (EP) (2008).
"¡Este es, de lejos, nuestro mejor álbum hasta el momento! Actuaciones superiores de todos los músicos. Mucho mejor producción y composición. No es un álbum de comida rápida. Algunas de las canciones son bastante complejas, por lo que probablemente se necesite más de una escucha para escucharlas. ¡dentro!" comenta el guitarrista y compositor principal de AMOTH, Tomi Ihanamäki.
Las raíces de AMOTH se basan firmemente en el heavy metal de los 80, pero se ramifican en diferentes direcciones con elementos del rock progresivo, el thrash e incluso el jazz.
El nuevo álbum presenta a Pekka Montin de Ensiferum una vez más como vocalista principal y, por primera vez, también hay teclados en una grabación de AMOTH. Los fanáticos pueden esperar voces locas y una interpretación virtuosa de todos los miembros de la banda. Las nueve canciones son muy diversas, dando giros repentinos y se convierte en un territorio inexplorado. AMOTH incluso ofrece dos instrumentales al estilo de Steve Vai / Joe Satriani en este nuevo largometraje con pistas "Wind Serenade Part I" y "Wind Serenade Part II".
La banda está transmitiendo actualmente el primer sencillo "The Man Who Watches The World Burn", una pista basada libremente en el personaje del Joker de las películas de Batman. También es la única canción afinada en todo el álbum y tiene un solo de bajo.
"El mundo arde ante tus propios ojos, ¿cómo reaccionas? Es un mundo nuevo y está en un caos y debes adaptarte a esa idea".
Pre-ordena en Rockshots Records.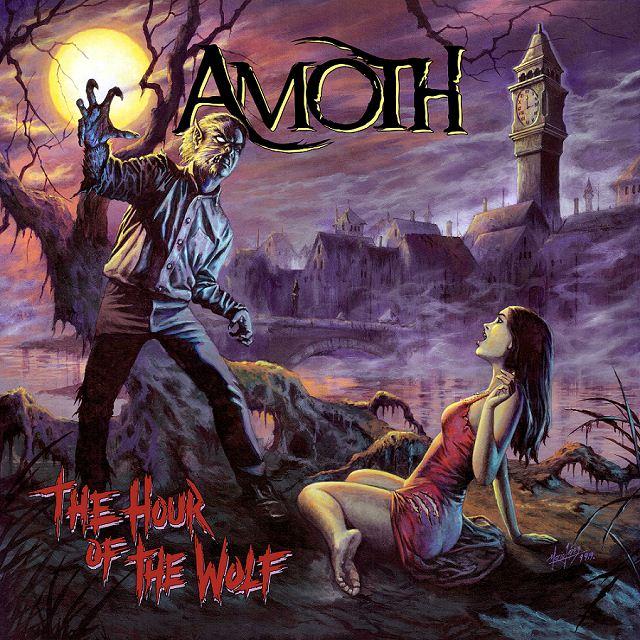 Tracklisting:
"Alice"
"The Man Who Watches The World Burn"
"Wounded Faith"
"Wind Serenade Part I"
"Wind Serenade Part II"
"We Own The Night"
"It Ain't Over Yet"
"Traces In The Snow"
"The Hour Of The Wolf"