DELAIN revela la nueva alineación de la banda; publican su nuevo sencillo/vídeo "The Quest And The Curse"
La espera por fin ha terminado. DELAIN, la creación del teclista, fundador y principal compositor Martijn Westerholt, vuelve con toda la fuerza, presentándose con una nueva formación que cuenta con la estupenda Diana Leah como su próxima cantante. Su potente y desgarradora voz encaja perfectamente con el estilo de la banda y añade una nueva fuerza a su sonido.
El guitarrista original Ronald Landa y el baterista original Sander Zoer se reincorporan y refuerzan la continuidad de la banda, mientras que los nuevos miembros Diana y el bajista Ludovico Cioffi continúan la evolución del sonido de la banda.
El grupo de metal sinfónico líder en la transmisión de millones de copias se adentra en su próxima era, creando la simbiosis perfecta entre los puntos fuertes probados y las nuevas influencias.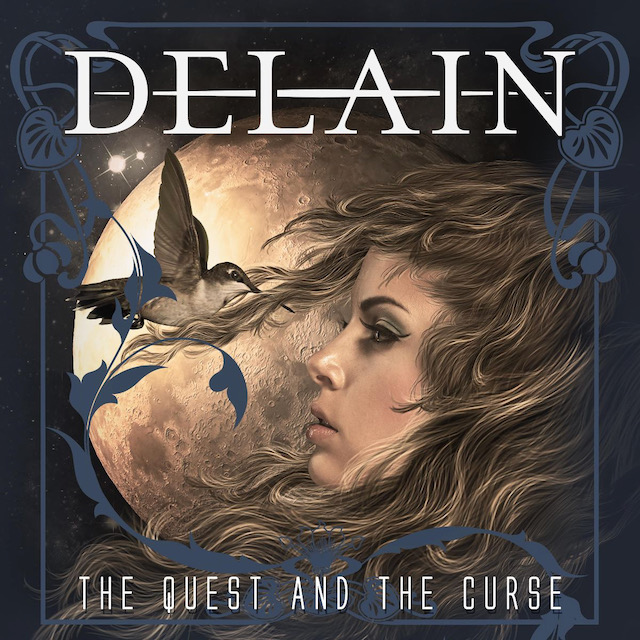 El nuevo single de la banda, "The Quest And The Curse", lo pone en práctica de forma impresionante. Los riffs bombásticos de la marca, las exuberantes orquestaciones, los elementos de la música de cine, el metal, el pop, la electrónica y mucho más marcan una amalgama de lo viejo y lo nuevo, y construyen el siguiente capítulo de la historia de la banda.
Como afirma Martijn Westerholt:
"¡El futuro de DELAIN parece brillante!".
Mira el vídeo de "The Quest and the Curse" a continuación:
DELAIN es:
Martijn Westerholt – teclados
Diana Leah – voz
Ronald Landa – guitarras y coros
Ludovico Cioffi – bajo y coros
Sander Zoer – batería