SLIPKNOT lanza el álbum "The End, So Far"; visualizers de pistas individuales en streaming
SLIPKNOT ha lanzado su nuevo álbum, "The End, So Far", a través de Roadrunner Records. Encuentra los visualizers y vídeos de las pistas individuales a continuación.
Producido por visualizers y Joe Barresi, "The End, So Far" ya está disponible para su pedido, con varias variantes de vinilo disponibles en slipknot1.com. "The End, So Far" incluye el single sorpresa de 2021 de la banda "The Chapeltown Rag" y sigue a su ampliamente celebrado álbum de 2019 "We Are Not Your Kind", que marcó el tercer número 1 consecutivo de SLIPKNOT en el Billboard 200. El lanzamiento tuvo un impacto global masivo con debuts #1 en las listas oficiales de álbumes de doce países de todo el mundo, incluyendo el Reino Unido, Australia, Canadá y México, con debuts Top 5 en otros doce países, incluyendo Alemania, Francia y Suecia.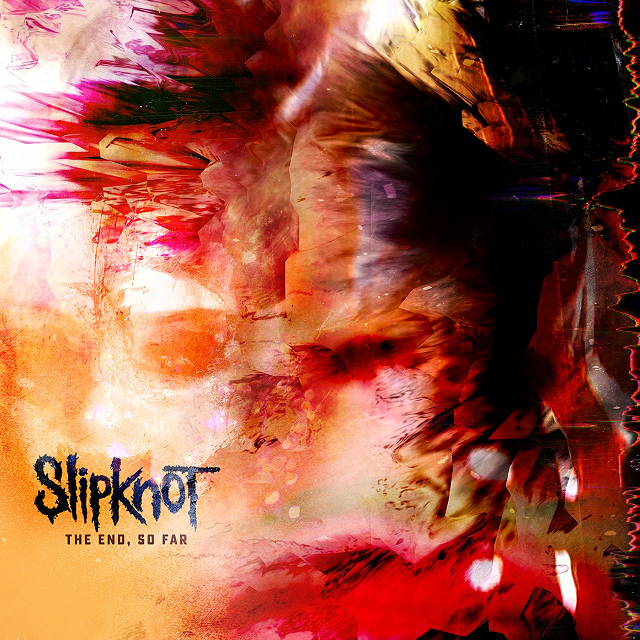 Tracklisting:
"Adderall"
"The Dying Song (Time To Sing)"
"The Chapeltown Rag"
"Yen"
"Hivemind"
"Warranty"
"Medicine For The Dead"
"Acidic"
"Heirloom"
"H377"
"De Sade"
"Finale"
Las fechas restantes del Knotfest Roadshow Fall 2022 de SLIPKNOT se enumeran a continuación.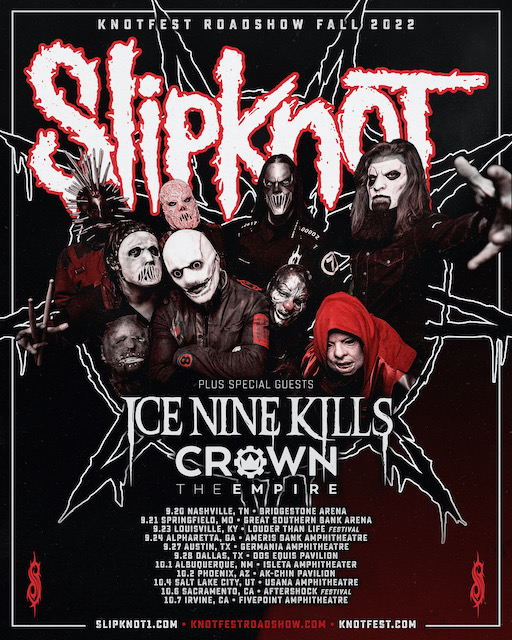 Octubre
1 – Albuquerque, NM Isleta Amphitheater
2 – Phoenix, AZ – Ak-Chin Pavilion
4 – Salt Lake City, UT – USANA Amphitheatre
6 – Sacramento, CA – Aftershock Festival
7 – Irvine, CA – FivePoint Amphitheater
(Foto – Anthony Scanga)