NIGHTFALL desata el vídeo de «Martyrs Of The Cult Of The Dead (Agita)»
Los maestros griegos del metal melódico NIGHTFALL están estrenando el vídeo oficial de la canción «Martyrs of the Cult of the Dead (Agita)«. El video, que fue creado por Antoine de Montremy, se puede ver a continuación. La versión sin censura del vídeo se puede ver a través de OnlyFans AQUÍ.
El vocalista de NIGHTFALL, Efthimis Karadimas, afirma:
«Nos sentimos honrados de que nuestro 'Martyrs of the Cult of the Dead', también conocido como 'Agita', sea realizado por Antoine de Montremy, el productor del documental de Chris Holmes 'Mean Man' (selección oficial en 2020 Hollywood Gold Awards, Florence Film Awards, Orlando Film Festival y FMX) y su fabuloso equipo. El vídeo se basa en la letra de 'Agita' y representa la lucha contra la depresión a través de su personificación en forma femenina (la palabra «depresión» es un sustantivo femenino en el idioma griego)».
El director de video Antoine de Montremy agrega:
«Al puro estilo Nightfall, abordar este vídeo y el concepto de la canción ha sido todo un desafío: Efthimis ya tenía una visión muy precisa de 'Agita' y queríamos honrar tanto la canción como su mensaje».
"Hablar sobre la depresión y su lucha muy solitaria es un movimiento bastante valiente en el mundo del metal tan pulido de hoy en día. Introducir metáforas femeninas y traspasar todos los límites era el único camino para ilustrar esta lucha interior entre el amor y el odio, la comodidad y el miedo, la alegría y la desesperación».
«Bendecidos con las destacadas actuaciones de Hanna y Fanny, que encarnan todos los sentimientos que la mente humana puede experimentar, y gracias al mejor equipo de filmación de la historia, estamos felices de desatar la furia de Agita en el mundo».
NIGHTFALL – At Night We Prey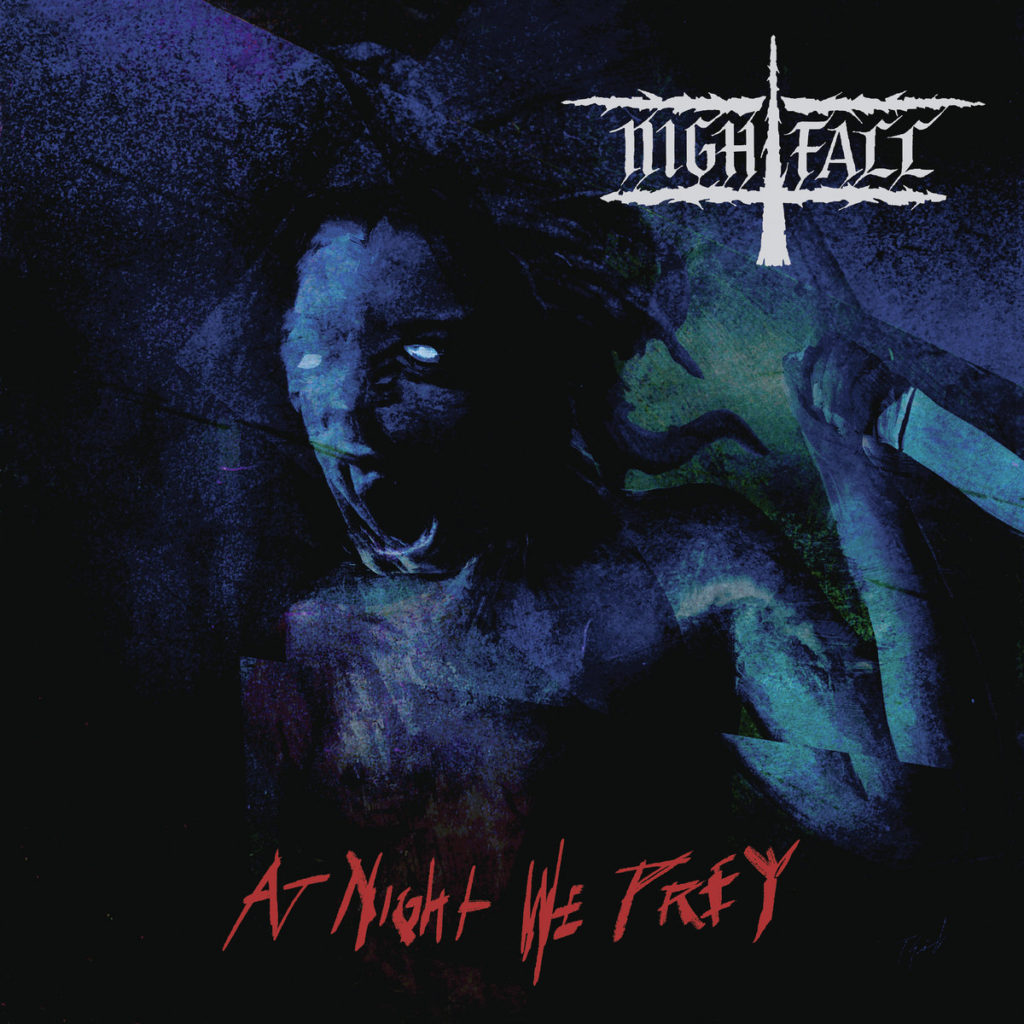 «At Night We Prey» tracklist:
She Loved the Twilight
Killing Moon
Darkness Forever
Witches
Giants of Anger
Temenos
Meteor Gods
Martyrs of the Cult of the Dead (Agita)
At Night We Prey
Wolves in Thy Head