MAZE OF TERROR lanza el nuevo single "Angels Of Acid"
Los peruanos Thrash/Death Metallers MAZE OF TERROR, acaban de revelar detalles de su esperado segundo álbum que se titulará "Offer To The Fucking Beasts".
El primer sencillo "Angels fo Acid" ha sido lanzado, y puedes escucharlo a continuación.
"Offer To The Fucking Beasts" se lanzará el 26 de agosto a través de Xtreem Music en CD y formatos digitales.
MAZE OF TERROR nació en 2011 con el objetivo de crear un Thrash/Death Metal crudo y devastador y lanzó su primer EP "Skullcrusher" en 2012, seguido de un CD dividido con "AMKEN" en 2015 y luego su álbum debut "Ready to Kill" en 2016. Más tarde, en 2017, salió otro CD en split, esta vez con WITCHAVEN y en 2018 la banda lanzó un EP solo digital titulado "Evoked Black Souls", justo cuando la banda firmó con Xtreem Music. Después de esto, la banda lanzó una demostración en 2019 y un álbum split con WOLFSTORM en febrero de 2021.
"Offer To The Fucking Beasts" tendrá 10 temas de un Thrash/Death intenso, salvaje y pegadizo influenciado por bandas como INFERNÄL MÄJESTY, MERCILESS, MASSACRA, PROTECTOR, DEMOLITION HAMMER, SARCÓFAGO.
MAZE OF TERROR – Offer To The Fucking Beasts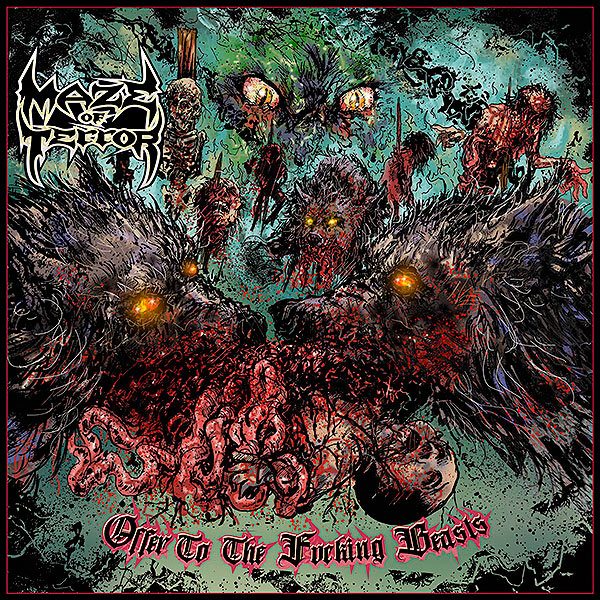 "Offer To The Fucking Beasts" tracklist:
Priest of the Ancient Ones
Blessed by Sickness and Death
Angels of Acid
Blood Horror Cult
Death by Fire
A Millions Kills
Destroy and Control
Starbeast
No Requien for the Unborn
Shub Niggurath Awakes