MALUM publicó portada y tema promocional de su nuevo álbum.
MALUM es una banda de Black Metal proveniente Finlandia, la cual fue formada en 2013 y ya cuenta con 3 producciones discográficas larga duración, además de varios Split y EP.
Recientemente, a través de sus redes sociales dieron a conocer que el próximo mes de marzo estarían lanzando al mercado lo que es su 4to disco completo, el cual llevara por nombre "Devil's Creation" y será liberado por el sello discográfico Purity-Through-Fire. La portada fue obra del artista R. Arling.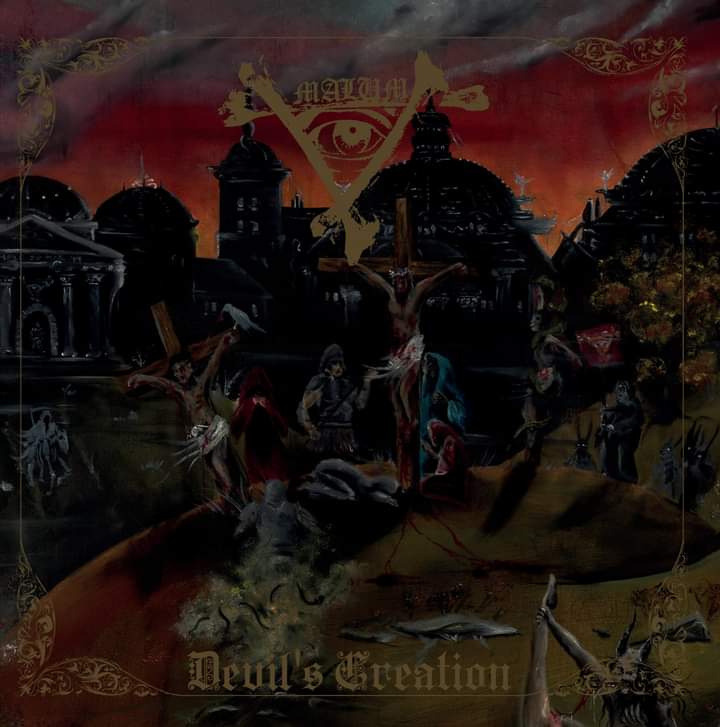 Tracklist:
Serpent of the Abyss
2. Messiaan Kuolema
3. Devil's Creation
4. The Curse
5. Dead but Breeding
6. Son of the Dracul
Para promocionar este nuevo álbum la banda publicó el tema homónimo del mismo, el cual podrán escuchar al final de esta nota.
MALUM es:
Tyrant: Vocalista
VT: Guitarrista
ET: Guitarrista
KK: Bajista
Goat Agressor: Baterista
Redes Sociales: BANDCAMP FACEBOOK INSTAGRAM YOUTUBE SPOTIFY