JEFF SCOTT SOTO estrena el vídeo de "Disbelieving"
Frontiers Music Srl presenta "Complicated", el octavo álbum de estudio oficial del veterano vocalista de hard rock JEFF SCOTT SOTO, ya disponible en CD, LP en color y formatos digitales.
Mira el vídeo de la canción "Disbelieving" a continuación, y pide/guarda "Complicated" aquí.
Al igual que en su anterior álbum de estudio, "Wide Awake (In My Dreamland)", SOTO se asoció con el productor y compositor Alessandro Del Vecchio (Hardline, Revolution Saints, Edge Of Forever) para crear "Complicated". Podría decirse que es el mejor álbum de JSS desde "Damage Control", "Complicated" tiene un aire a Talisman e incluso a W.E.T. (la banda de JEFF con miembros de Eclipse y Work Of Art), pero al fin y al cabo todo parece totalmente de JEFF SCOTT SOTO.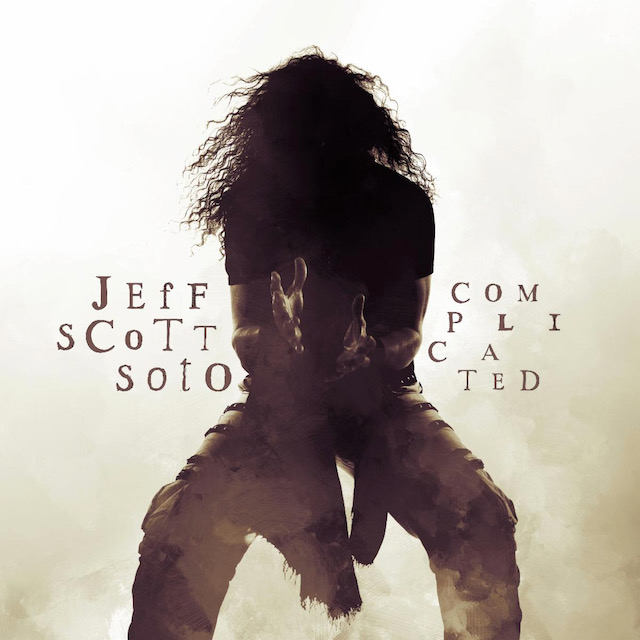 Tracklisting:
"Last To Know"
"Disbelieving"
"Home Again"
"Love Is The Revolution"
"Until I See You Again"
"Complicated"
"Don't Look Back"
"New Horizon"
"Back To The Beginning"
"Thank You"
"Obsession"
Alineación:
Voz principal y de acompañamiento – Jeff Scott Soto
Guitarras principales – Fabrizio Sgattoni
Bajo, teclas y coros – Alessandro Del Vecchio
Batería – Edu Cominato