IMPERIAL TRIUMPHANT lanza el vídeo "Merkurius Gilded" con KENNY G
El grupo de metal experimental IMPERIAL TRIUMPHANT ha lanzado hoy su nueva canción y vídeo para "Merkurius Gilded" (con Kenny G y Max Gorelick) a través de Century Media Records.
"Lo que una vez fue una era dorada de industria y crecimiento excepcional sólo para ser golpeada por el pánico que dejará al hombre común en el polvo, se secó y se desvaneció. 'Merkurius' mira por encima de las turbas de la calle Forty Second liberando sus fortunas en el cielo de la ignorancia", afirma IMPERIAL TRIUMPHANT sobre "Merkurius Gilded".
"Merkurius Gilded" sigue al lanzamiento del primer tema de la banda, "Maximalist Scream (feat. Snake/Voivod)", del próximo álbum de larga duración de IMPERIAL TRIUMPHANT, "Spirit of Ecstasy", que saldrá a la venta el 22 de julio. El álbum saldrá a la venta en una edición de CDs (mini-portada). CD Edition (Mini-Gatefold), Gatefold 2LP & LP-Booklet y en todas las plataformas digitales. Los pedidos anticipados están disponibles aquí.
"Spirit of Ecstasy" sigue a los anteriores LPs de la banda, "Alphaville" de 2020, "Vile Luxury" de 2018 y, más recientemente, su disco en directo de 2021, "An Evening With Imperial Triumphant", que fue grabado en el infame Slipper Room de Nueva York. Al igual que sus predecesores, el álbum cuenta con un puñado de invitados especiales, como Kenny G en el saxo soprano, Max Gorelick en la guitarra principal, Snake en la voz, Alex Skolnick en la guitarra principal, Trey Spruance en la guitarra principal, Andromeda Anarchia con los coros, Sarai Woods con los coros, Yoshiko Ohara en la voz, J. Walter Hawkes en el trombón, Ben Hankle en la trompeta, Percy Jones en el bajo, Seven Suns en las cuerdas, Colin Marston en la batería Simmons y Youtube, y Jonas Rolef en la voz.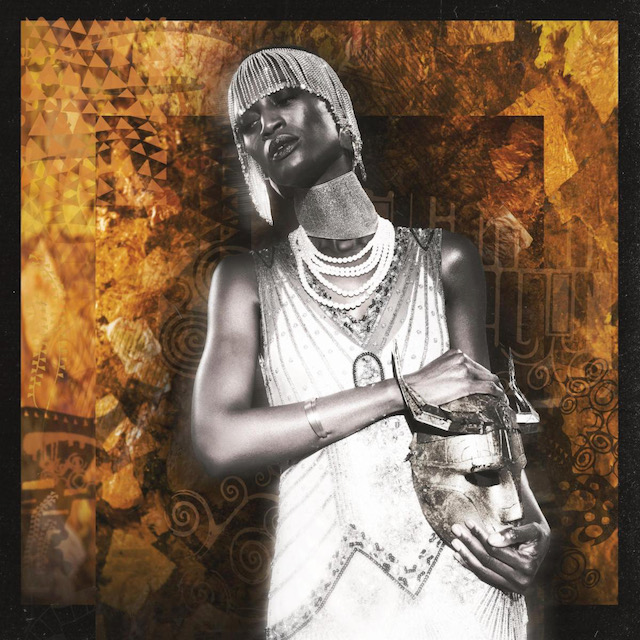 "Spirit of Ecstasy" tracklisting:
"Chump Change"
"Metrovertigo"
"Tower Of Glory, City Of Shame"
"Merkurius Gilded"
"Death On A Highway"
"In The Pleasure Of Their Company"
"Bezumnaya"
"Maximalist Scream"
(Foto – Alex Krauss)