HARDLINE estrenan nuevo vídeo "Surrender"
La banda internacional de hard rock melódico HARDLINE ha filmado un vídeo para el tema "Surrender". Dirigido por Maurizio Del Piccolo (Moviedel Italia), el clip se puede ver a continuación.
Respecto a la canción, el vocalista Johnny Gioeli dijo:
"Aunque la canción se llama 'Surrender', el mensaje es NUNCA RENDICIÓN. El mensaje de esta canción es claro… todos debemos encontrar nuestro valor en esta tierra. Y lo más importante, reconocer que TENEMOS valor sin importar la carrera, el nivel de ingresos o las "cosas" que poseamos".
"TODOS compartimos el mismo estrés que esta vida nos pone. Y el estrés / dolor es todo relativo a cómo nos sentimos dentro de cada uno de nosotros. Nuestro enfoque debe ser nuestro "propósito". Las cosas más simples de la vida pueden darnos un propósito. Espero que esta canción arroje luz sobre cómo levantarte cuando te sientes deprimido, te empodere cuando sientas la necesidad de más gasolina vital en el tanque. Y espero que reconozca que nunca está solo. Deja que la música te lleve a un nuevo nivel de felicidad. Patear traseros a todos! Y los amamos a todos".
HARDLINE publicará el séptimo álbum de estudio de larga duración "Heart, Mind And Soul" el 9 de julio de 2021 a través de Frontiers Music Srl.
Johnny Gioeli comentó:
"Este álbum es un fiel reflejo de quiénes somos y lo que nos importa. Siempre me sorprende, a pesar de lo que puedan decir algunos críticos, que tengamos la fuerza y ​​el poder para seguir adelante de la manera que creemos y queremos. Eso nunca cambiará con esta banda. Es una química de banda muy, muy especial la que tenemos aquí".
"'Heart, Mind And Soul' es un álbum que no puedes apagar, en mi opinión sesgada. Después de escribirlo, grabarlo, mezclarlo, masterizarlo, planificarlo, decidir… una y otra vez, pensarías que nos cansaríamos de eso. Ni siquiera cerca. Este es uno de mis álbumes de HARDLINE favoritos hasta la fecha, sin lugar a dudas".
HARDLINE – Heart, Mind And Soul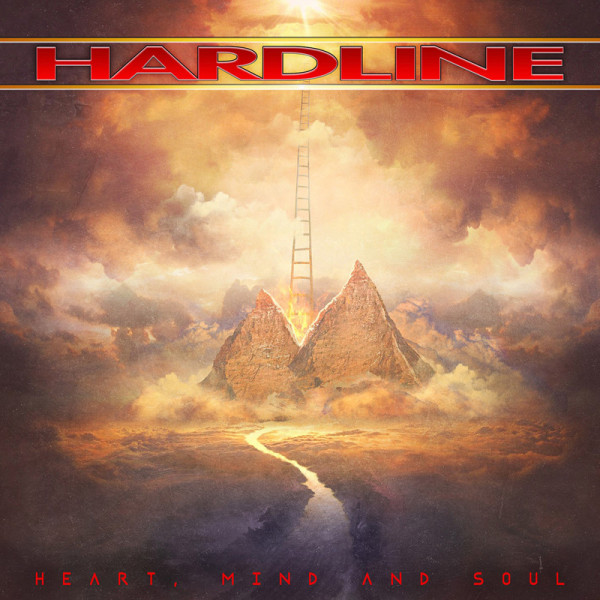 Tracklist:
Fuel To The Fire
Surrender
If I Could I Would
Like That
Heavenly
Waiting For Your Fall
The Curse
Heartless
Searching For Grace
80s Moment
We Belong
"Heart, Mind And Soul" fue producido por Alessandro Del Vecchio.
HARDLINE son:
Johnny Gioeli (voz principal)
Mario Percudani (guitarra)
Anna Portalupi (bajo)
Marco Di Salvia (batería)
Alessandro Del Vecchio (teclados y coros)