FOO FIGHTERS lanzará una colección de covers de BEE GEES para el 'Record Store Day'
FOO FIGHTERS lanzará "Hail Satin" exclusivamente para el Record Store Day el 17 de julio. El LP de 10 pistas contendrá las versiones de la banda de cinco clásicos de BEE GEES: "You Should Be Dancing", "Night Fever", "Tragedy" y "More Than A Woman" más "Shadow Dancing" de Andy Gibb, así como cinco temas de FOO FIGHTERS del álbum "Medicine At Midnight" grabados en vivo en el estudio 606 de la banda. El vinilo de edición limitada estará empaquetado "apropiadamente para la época en una deslumbrante funda de mylar arcoíris".
"Para obtener resultados óptimos, escuche con el vello expuesto en el pecho y un pequeño collar de cuchara de oro (si lo sabe, lo sabe…)", dijo FOO FIGHTERS.
FOO FIGHTERS interpretó anteriormente "You Should Be Dancing" para el programa de la BBC de Jo Wiley y "Shadow Dancing" para la transmisión en vivo de Rock N 'Relief.
El líder Dave Grohl explicó cómo surgió el cover de "You Should Be Dancing", diciendo:
"Hemos estado yendo a nuestro estudio todos los días y filmando cosas y grabando cosas, y este día teníamos nuestra lista de cosas que se suponía que hacer y decía: 'Graba un cover de Jo'. Y mientras estábamos teniendo esta conversación, alguien dijo: 'Oye, ¿has visto ese documental de BEE GEES?' Y yo era como la última persona en la tierra, ¡la única persona que no la había visto! Así que pensé, '¿Por qué no hacemos una canción de BEE GEES?' Y alguien dijo, 'Está bien … ¡¿cómo quieres hacerlo ?!' Y dije: 'Bueno, hagámoslo como los BEE GEES'".
Continuó:
"Comenzamos a grabar la pista instrumental, y luego pensé, 'Está bien, bueno, voy a salir y cantarla…' y déjame decirte, nunca, nunca en mi vida, había cantado así, ¡Pero fue la canción más fácil que he cantado en toda mi vida! Canté la canción, y fueron como seis minutos y terminé. ¡Debería haber estado cantando así durante los últimos 25 años!".
Una lista de las tiendas de discos participantes está disponible en el sitio del Record Store Day.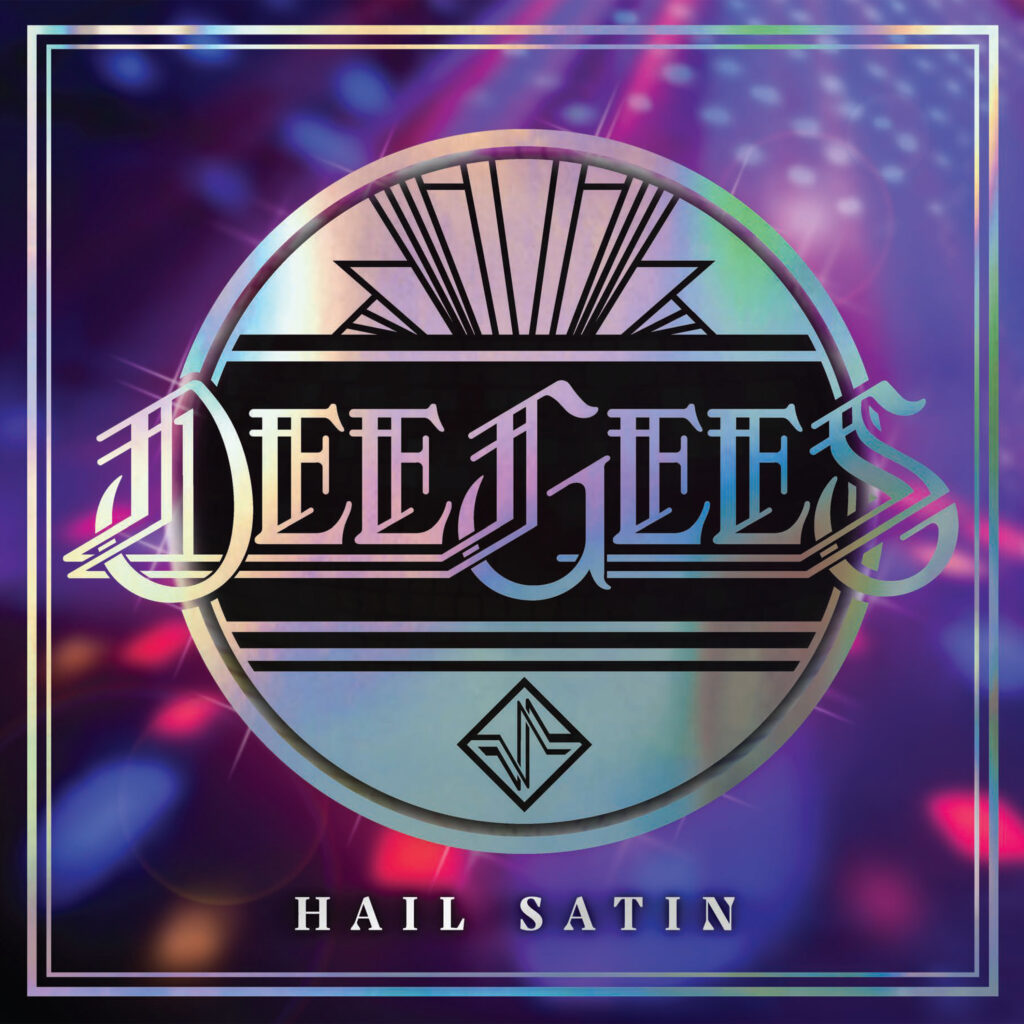 "Hail Satin" tracklist:
Side A – The DEE GEES:
You Should Be Dancing
Night Fever
Tragedy
Shadow Dancing
More Than a Woman
Side B – Live At 606:
Making A Fire
Shame Shame
Waiting On A War
No Son Of Mine
Cloudspotter