COHEED AND CAMBRIA comparten su nuevo tema "Comatose"
COHEED AND CAMBRIA ha compartido "Comatose", una nueva canción de su nuevo álbum "Vaxis II: A Window Of The Waking Mind", que saldrá a la venta el 24 de junio. Disponible hoy en todas las plataformas de streaming y con un lyric vídeo, "Comatose" encuentra a la banda pisando el acelerador con la alta energía de una canción, inclinándose un poco hacia su lado pop-punk clásico, con sonidos electrónicos modernos que dan a la canción un rebote extra.
La canción habla de ceder a la presión y de querer "salirse" cuando se encuentra con una situación estresante. "No quiero sentir, a la mierda, mantenerme comatoso", dice la canción.
El mes pasado, COHEED AND CAMBRIA lanzó una versión acústica de su single del Top 25, "The Liars Club", en la que el vocalista/guitarrista de la banda, Claudio Sánchez, retira las capas de la canción himno, reimaginándola con una acústica arrolladora mientras suspende la incredulidad y sumerge a los oyentes en una nueva realidad. Escucha el tema aquí.
Ya están disponibles los pedidos anticipados de "Vaxis II: A Window Of The Waking Mind" en DSP y de la Edición Limitada de lujo de la colección, que es profundamente envolvente.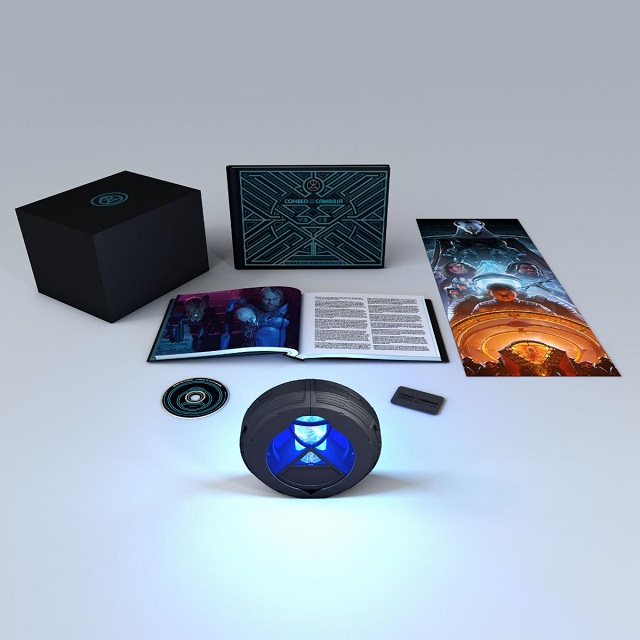 "Vaxis II: A Window Of The Waking Mind" nos da la bienvenida de nuevo a "Las guerras de Amory" como segunda entrega del arco de cinco partes de "Vaxis" sobre una pareja que huye de fuerzas tiránicas y su misteriosa nueva incorporación. La edición limitada de la caja de lujo del álbum [imagen del embalaje más abajo] incluye la exclusiva novela de tapa dura ilustrada de 96 páginas "Una ventana de la mente despierta", desarrollada por Sánchez y escrita por su esposa Chondra Echert, con ilustraciones a color de sorprendente realismo realizadas por Chase Stone. La caja de 9″ x 12″ también contiene una exclusiva lámpara Quintillan Speaker Containment Unit (aprox. 8″ de diámetro), un póster desplegable de 3 paneles con el arte de la portada del álbum ampliado, y la "A Window of the Waking Mind Black Card", que permitirá a todos los poseedores de la tarjeta el acceso anticipado a las entradas y a las fechas de los conciertos de COHEED AND CAMBRIA. Todas las cajas también incluirán una copia en CD y una descarga de "Vaxis II: A Window of the Waking Mind" junto con un certificado de autenticidad oficial. Además, los fans que reserven la edición limitada de la caja antes del 23 de enero, recibirán copias autografiadas y su nombre se incluirá en las páginas de la novela ilustrada de tapa dura que la acompaña. Para más información sobre "Vaxis II: A Window of the Waking Mind" Limited Edition Deluxe Box Set, visite coheedandcambria.com.
Durante los últimos 20 años, COHEED AND CAMBRIA han roto continuamente el molde de lo que puede ser una banda de rock, forjando su propio camino y construyendo un universo alrededor de su música como ningún otro. Ya sea por la forma en que su enfoque de géneros en la composición de canciones les ha permitido unir mundos sin estar contenidos en uno solo, o por el arco argumental multifacético de sus álbumes y series de cómics que marcan la historia conceptual más larga en la música, COHEED AND CAMBRIA han dado forma a nuevos estándares de forma consistente, nunca se han conformado. Compuesta por Claudio Sánchez (Voz / Guitarra), Travis Stever (Guitarra), Josh Eppard (Batería) y Zach Cooper (Bajo) la banda ha atrapado a los oyentes y a la prensa de todo el mundo con sus composiciones visionarias y su maestría conceptual. En 2018, COHEED AND CAMBRIA hizo un debut impresionante con su álbum "Vaxis I: The Unheavenly Creatures", que debutó en el número 1 de la lista "Hard Rock Albums" de Billboard, en el número 6 de ventas actuales y en el Top 15 de la lista "Billboard 200".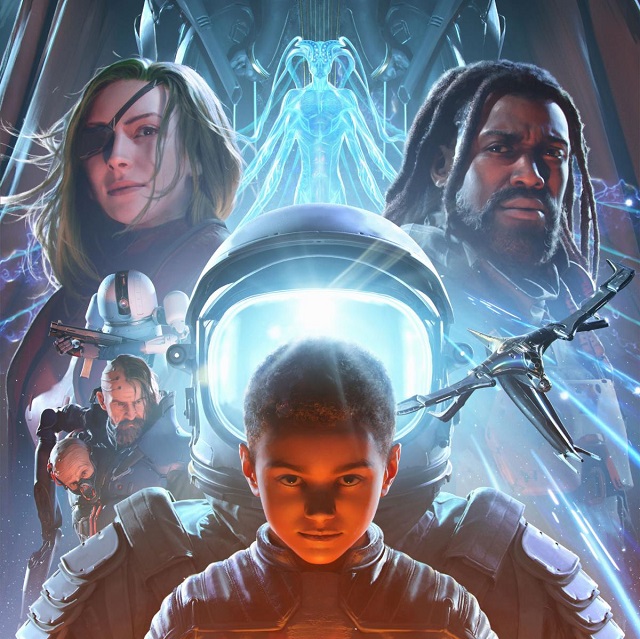 Tracklisting:
"The Embers Of Fire"
"Beautiful Losers"
"Comatose"
"Shoulders"
"A Disappearing Act"
"Love Murder One"
"Blood"
"The Liars Club"
"Bad Man"
"Our Love"
"Ladders Of Supremacy"
"Rise, Naianasha (Cut The Cord)"
"Window Of The Waking Mind"
COHEED AND CAMBRIA también ha anunciado los detalles de una enorme gira de verano en Norteamérica en 2022. Denominada "A Window Of The Waking Mind Tour", es la primera gran gira de la banda en cinco años. La próxima gira comenzará el 12 de julio y verá a la banda actuar en algunos de los lugares más grandes de su carrera en las principales ciudades de todo el continente, incluyendo Boston, Filadelfia, Nashville, Denver, Queens, Toronto, Los Ángeles y más.
Para obtener entradas y más información sobre las próximas fechas de la gira de COHEED AND CAMBRIA, dirígete aquí.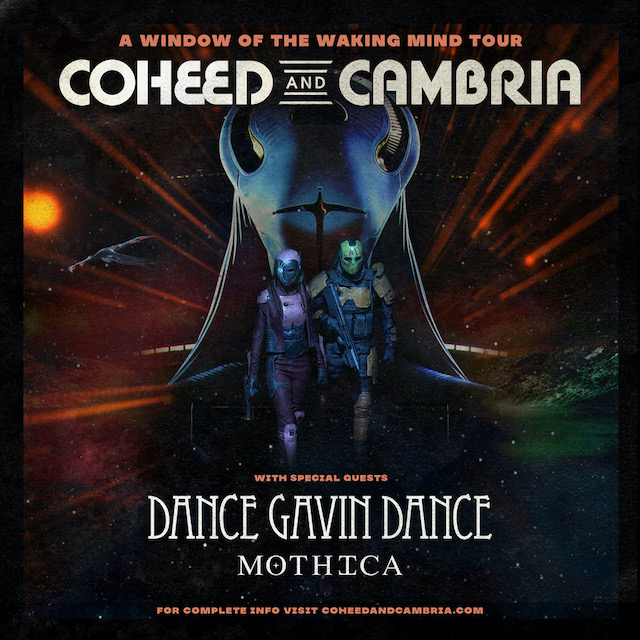 "A Window Of The Waking Mind Tour" dates:
Julio
12 – FPL Solar Amphitheater at Bayfront Park – Miami, FL
13 – MidFlorida Credit Union Amphitheatre – Tampa, FL
15 – 713 Music Hall – Houston, TX
16 – Whitewater Amphitheater – New Braunfels, TX
17 – The Pavilion at Toyota Music Factory – Irving, TX​
19 – Coca-Cola Roxy – Atlanta, GA
23 – Nashville Municipal Auditorium – Nashville, TN
24 – Charlotte Metro Credit Union Amphitheatre – Charlotte, NC
26 – The Anthem – Washington, DC
27 – The Liacouras Center – Philadelphia, PA
29 – Agganis Arena – Boston, MA
30 – Forest Hills Stadium – Queens, NY
Agosto
1 – Stage AE Outdoors – Pittsburgh, PA
2 – Crofoot Festival Grounds – Pontiac, MI
3 – RBC Echo Beach – Toronto, ON
5 – Armory – Minneapolis, MN
6 – SeatGeek Stadium – Bridgeview, IL
7 – Saint Louis Music Park – St Louis, MO
9 – Fiddler's Green Amphitheatre – Denver, CO
10 – The Lot at The Complex – Salt Lake City, UT
12 – Shrine LA Outdoors – Los Angeles, CA
13 – Cal Coast Credit Union Open Air Theatre – San Diego, CA
14 – Greek Theatre – Berkeley, CA
16 – Marymoor Park – Seattle, WA
17 – Edgefield – Troutdale, OR
(Foto – Alexandra Gavillet)