BRAINSTORM lanza vídeo para la nueva canción "Glory Disappears"
BRAINSTORM de German lanzará su nueva obra, "Wall Of Skulls", el 20 de agosto a través de AFM Records. Reserva el álbum AQUÍ y mira el vídeo de la canción "Glory Disappears" a continuación.
"Wall Of Skulls" estará disponible como CD, Digibook-CD (incluido Live BluRay), Ltd. Vinyl (diferentes colores), Ltd. Boxset (contiene: pañuelo para la cabeza, pegatina, parche, autógrafo, digibook + live bluray) y Digital.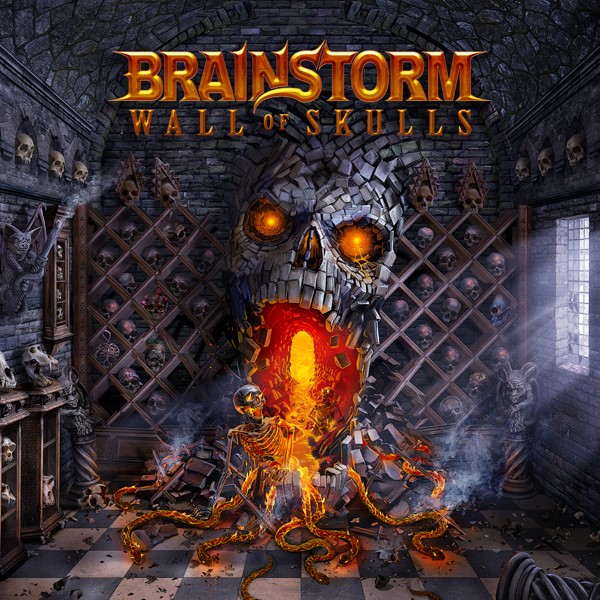 "Chamber Thirteen"
"Where Ravens Fly"
"Solitude"
"Escape The Silence" (feat. Peavy Wagner)
"Turn Off The Light" (feat. Seeb Levermann)
"Glory Disappears"
"My Dystopia"
"End Of My Innocence"
"Stigmatized (Shadows Fall)"
"Holding On"
"I, The Deceiver"
Con el próximo No Walls, Just Skulls Tour, BRAINSTORM presentará ampliamente las nuevas canciones y, con suerte, marcará el final de la pandemia. Las primeras fechas confirmadas son las que se enumeran.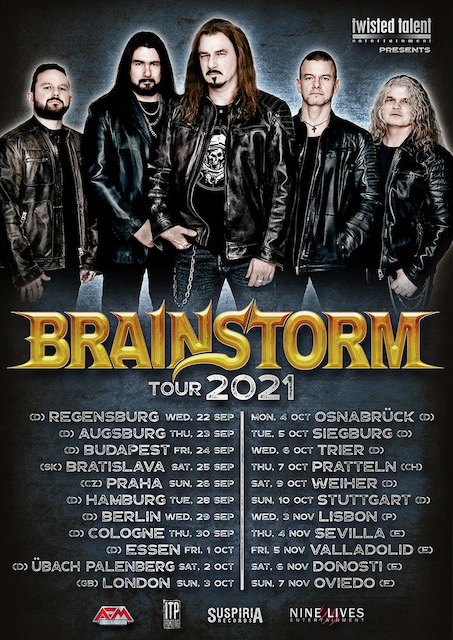 September
22 – Regensburg, Germany
23 – Augsburg , Germany
24 – Budapest, Hungary
25 – Bratislava, Slovakia
26 – Praha, Czech Republic
28 – Hamburg, Germany
29 – Berlin, Germany
30 – Cologne, Germany
October
1 – Essen, Germany
2 – Übach Palenberg, Germany
3 – London, England
4 – Osnabrück, Germany
5 – Siegburg, Germany
6 – Trier, Germany
7 – Pratteln, Switzerland
9 – Weiher, Germany
10 – Stuttgart, Germany
November
3 – Lisbon, Portugal
4 – Sevilla, Spain
5 – Valladolid, Spain
6 – Donosti, Spain
7 – Oviedo, Spain