ARCH ENEMY lanza el vídeo oficial de su nueva canción "The Watcher"
El 12 de agosto, los maestros del metal extremo, ARCH ENEMY, lanzaron su 11º álbum de estudio, "Deceivers", a través de Century Media Records. Han lanzado un vídeo oficial para la nueva canción "The Watcher"; échale un vistazo a continuación.
Una colección de 11 temas despiadadamente pegadizos y despiadadamente violentos, "Deceivers" está a la altura de lo más destacado del histórico catálogo de la banda. Con el rugido de "Handshake With Hell", ARCH ENEMY deja claro que quiere sangre, y cada tema es un éxito, desde la tenebrosa "Poisoned Arrow" hasta el titánico himno "One Last Time". Sonando con más energía que nunca, el quinteto está operando al más alto nivel, entregando una vorágine de riffs duros como el diamante envueltos en melodías cinemáticas, baterías atronadoras y voces imponentes. ARCH ENEMY ha demostrado, una vez más, que son imparables.
"Deceivers" puede pedirse en varios formatos aquí.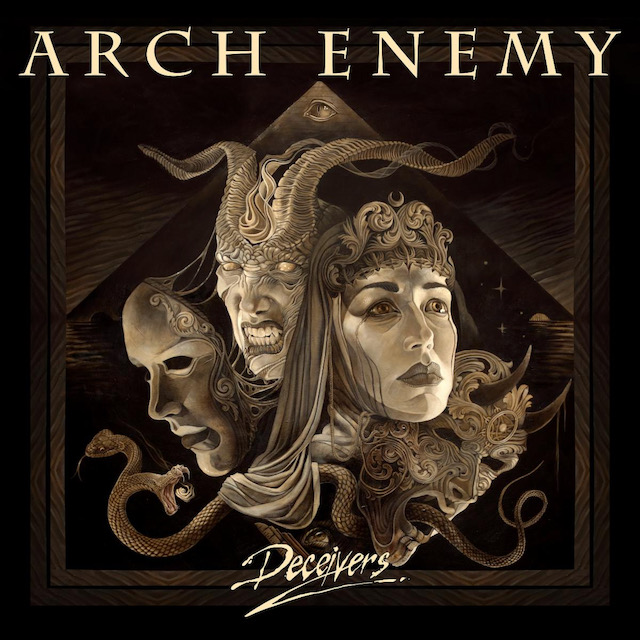 "Deceivers" tracklisting:
"Handshake With Hell"
"Deceiver, Deceiver"
"In The Eye Of The Storm"
"The Watcher"
"Poisoned Arrow"
"Sunset Over The Empire"
"House Of Mirrors"
"Spreading Black Wings"
"Mourning Star"
"One Last Time"
"Exiled From Earth"
También pueden disfrutar del Album Review del disco "Deceivers" en su versión web y vídeo.
ARCH ENEMY son:
Alissa White-Gluz – Voz
Michael Amott – Guitarras
Jeff Loomis – Guitarras
Sharlee D'Angelo – Bajo
Daniel Erlandsson – Batería
(Foto – Katja Kuhl)