TRIBULATION – Todos los detalles sobre nuevo álbum "Where the Gloom Becomes Sound", y nuevo single "Funeral Pyre"
Hoy los maestros del Gothic – Death Metal TRIBULATION están estrenando un nuevo single, "Funeral Pyre", sacado de su nuevo álbum de estudio 'Where the Gloom Becomes Sound', que saldrá a la venta el próximo 29 de Enero a través de Century Media Records.
Puedes ver el vídeo creado para el mismo dirigido por Claudio Marino y producido por Artax Film, a continuación.
TRIBULATION ha hecho el siguiente comentario sobre el single y vídeo:
Aquí hay algo para los adoradores del fuego: una oda que transforma y quema. La canción trata del sacrificio, la pérdida y la búsqueda de la inmortalidad de los héroes del pasado. Para darle forma, contamos la ayuda de Mario y Artax Film los cuales contribuyeron con su propia visión en "Funeral Pyre" – añeja pero a la vez limpia y estilosa, como siempre".
Puedes ver los vídeos de los singles anteriormente estrenados, "Leviathans" y "Hour Of The Wolf" aquí abajo:
TRIBULATION entró en el estudio de Linus Björklund, Studio Ryssviken en abril y salieron del mismo dos meses después. La banda – los guitarristas Adam Zaars y Jonathan Hultén, Johannes Andersson (cantante/bajista) y Oscar Leander (batería) – usaron los 10 primeros días del estudio para ensayar. Una vez que la cosa empezaba a tener color, el grupo y el co productor Jamie Elton empezaron a darle forma al rudimentario proceso de grabación. Elton, quien también es el técnico de sonido de TRIBULATION y gran amigo de la banda, tomó las riendas de Martin Ehrencrona, quien dirigió las sesiones de 2018 del disco 'Down Below'. Juntos, apuntalaron una buena producción, lujosamente sombría y auditivamente atractiva. 'Where the Gloom Becomes Sound' se le dio al productor nominado a un Grammy, Tom Dalgety (Ghost, Rammstein) para que éste lo mezclase en Psalm Studios. Una vez que la mezcla estuvo finalizada, Dalgety envió las versiones a su estudio en Gales y TRIBULATION puso a los mandos del master a Magnus Lindberg de Redmount Studios en Estocolmo.
Los formatos disponibles son los siguientes:
* Edición Deluxe LP de color hueso más LP zoótropo y canciones extra.
* Edición limitada CD Mediabook con canción extra
* CD Jewelcase
* LP negro con libreto de 16 páginas
* Álbum digital
'Where the Gloom Becomes Sound' está ya disponible en pre-venta, puedes hacerte con tu copia haciendo click AQUÍ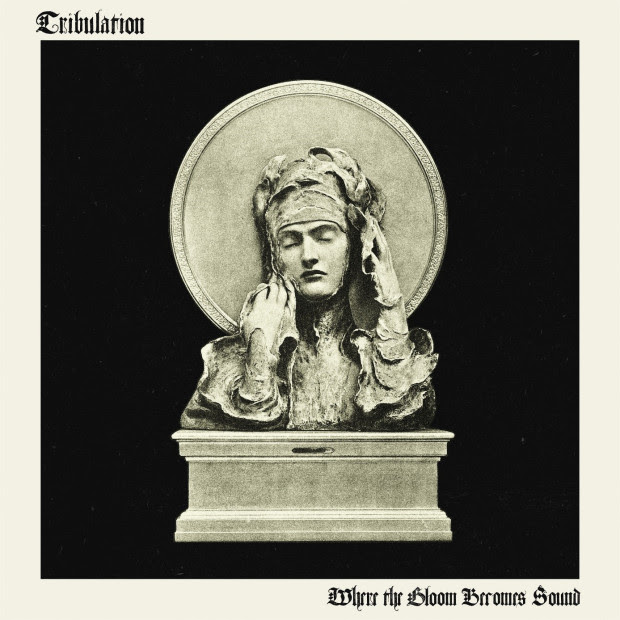 Where the Gloom Becomes Sound track-listing:
In Remembrance
Hour of the Wolf
Leviathans
Dirge of a Dying Soul
Lethe
Daughter of the Djinn
Elementals
Inanna
Funeral Pyre
The Wilderness