THRESHOLD lanzará su álbum «Dividing Lines» en noviembre; el vídeo «'Silenced» ya está disponible en streaming
THRESHOLD regresa con su duodécimo álbum de larga duración, «Dividing Lines«, que se lanzará el 18 de noviembre a través de Nuclear Blast Records.
«Dividing Lines» marca el segundo álbum desde el regreso del ex vocalista Glynn Morgan, que se reunió con la banda en su anterior esfuerzo «Legends Of The Shires» (2017). Un álbum más oscuro que «Legends Of The Shires«, la banda lo ha descrito como «el hermano mayor más oscuro y de mal humor de Legends».
Obtenga su primer sabor del álbum con el single «Silenced«, que viene con un nuevo e impresionante vídeo.
Richard West comenta sobre la canción:
«'Silenced' trata de cómo parece que nos dirigimos hacia menos voces, menos artistas, menos lugares y menos plataformas donde todo el mundo pueda ser escuchado. La gente parece tener tanto miedo de hablar o debatir cualquier cosa. Sé que parezco viejo, pero echo de menos los buenos tiempos. Cuando la libertad de expresión desaparece, la sociedad está perdida».
El vídeo fue filmado por Sitcom Soldiers en el Reino Unido, que también filmó el último vídeo de la banda, «Small Dark Lines«. El vídeo retrata a un niño que se enfrenta a un enemigo amenazante, al que sólo puede derrotar invocando un poderoso grito (no silenciado).
Mira el vídeo de «Silenced» a continuación, y escucha la canción aquí.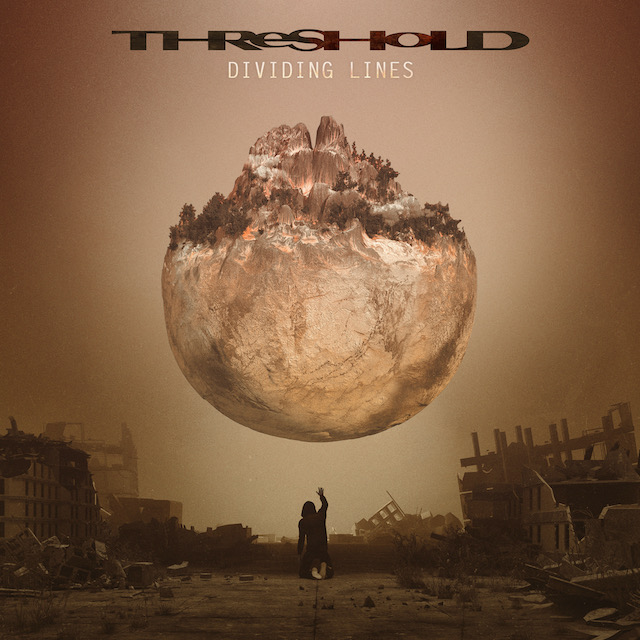 Tracklisting:
«Haunted»
«Hall Of Echoes»
«Let It Burn»
«Silenced»
«The Domino Effect»
«Complex»
«King Of Nothing»
«Lost Along The Way»
«Run»
«Defence Condition»
Formatos disponibles:
CD Digi
2 LP Gatefold
* Negro
* Oro
* Cristalino Naranja Negro Salpicado
* Naranja negro jaspeado
* Transparente Rojo Negro Salpicado
Haga su pedido aquí.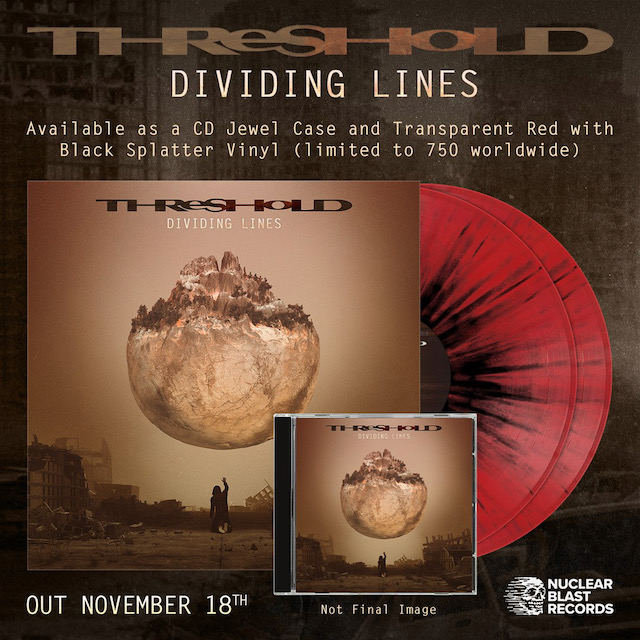 THRESHOLD es:
Glynn Morgan – voz
Karl Groom – guitarras
Richard West – teclados
Steve Anderson – bajo
Johanne James – batería
(Foto – Robert Burress)