THE STATIC WAKE lanza lyric vídeo de "Natural Selection"
Provenientes del lugar de nacimiento del rock n' roll, THE STATIC WAKE ha lanzado su contundente "Natural Selection", que proporciona la banda sonora de las críticas al cambio climático, la guerra nuclear, la corrupción y más que han afectado de forma masiva al mundo.
THE STATIC WAKE se formó por primera vez en 2019 como la culminación de los músicos de Cleveland y Pittsburgh, y luego lanzó su sencillo debut, "Take This To Your Grave", el mismo año. "Natural Selection" marca el primer lanzamiento de la unidad de cinco piezas de 2022.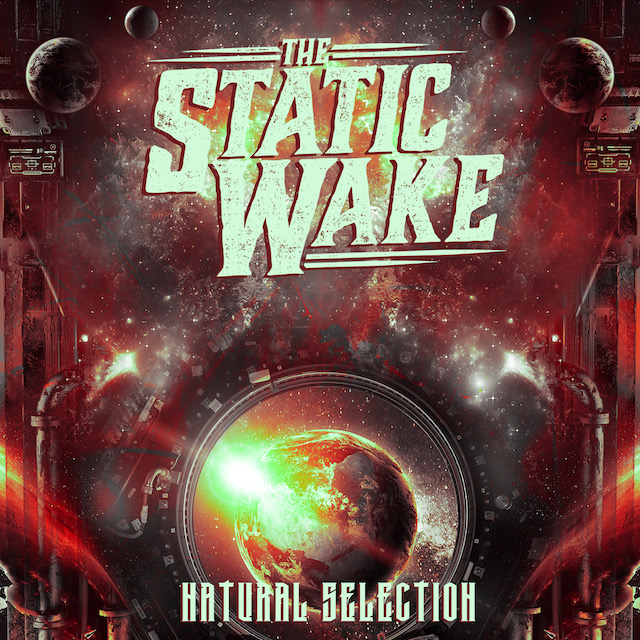 "Natural Selection" comienza con una intro apasionante que se apoya fuertemente en las habilidades técnicas y crujientes de la guitarra del grupo antes de que la batería entre y construya el suspenso general de hacia dónde se dirige la pista. A medida que la pista crece bajo las guitarras, la batería y el trabajo de sintetizador melódico, la voz del líder Radames Colón golpea metafóricamente al oyente en la boca, abriendo la pista con: "Se desvanecen con los recuerdos de lo que intentamos olvidar / Un planeta condenado y abandonado".
"Al escribir la letra me inspiré mucho en lo que está sucediendo con el cambio climático junto con los diferentes eventos que han sucedido en los últimos años", dice el vocalista Radames Colón sobre "Natural Selection". "La canción es más o menos mis pensamientos sobre la dirección en la que parece ir el mundo".
Evidente a través de las letras críticas de la pista, leyendo:
"Hemos despertado a un monstruo que no podemos controlar / Nuestro egoísmo está pasando factura / Nuestra autodestrucción nos tragará por completo / Esta es nuestra selección natural".
"Natural Selection" de THE STATIC WAKE fue producida, mezclada y masterizada por Danny Cullman en Silver Creek Studios. Los cinco integrantes trabajaron previamente con Cullman en su EP debut en 2020.
(Foto – Andrew Bastion Photography)