OZZY OSBOURNE junto al fallecido líder de MOTÖRHEAD LEMMY en "Hellraiser"
Más de 30 años después del lanzamiento de "No More Tears", los fanáticos de la música por fin escucharán una nueva versión de "Hellraiser" del álbum. El lanzamiento digital del álbum, que saldrá el 17 de septiembre (Sony), incluirá una interpretación actualizada de la pista con la primera versión oficial de la canción con una mezcla de voces de OZZY y el coautor de la canción, desde hace mucho tiempo, amigo y colega Lemmy Kilmister de Motorhead.
"Hellraiser" apareció originalmente en "No More Tears"; Luego, Motörhead grabó su propia versión y la lanzó como single de su álbum "March ör Die" de 1992. "Hellraiser" fue una de las cuatro canciones de "No More Tears" coescritas por OZZY con Lemmy; las otras son "Mama, I'm Coming Home", "Desire" y "I Don't Want to Change The World". Escuche la pista aquí y a continuación.
"Espero que todos disfruten de la canción", dice OZZY. "Esta es solo una pequeña forma de honrar a mi amigo Lemmy. Sharon y yo hablamos mucho sobre lo mucho que lo extrañamos".
Más allá de la versión digital de "No More Tears", el sexto álbum en solitario de OSBOURNE fue Top 10 (# 7) y certificado cuádruple platino, el lanzamiento también se destacará con dos ediciones especiales: una versión de vinilo negro 2LP y una versión especial de vinilo 2LP amarillo y rojo. con un folleto especialmente creado (exclusivamente en www.towerrecords.com). Ambas configuraciones se lanzarán simultáneamente con la versión digital. Reserva el álbum aquí.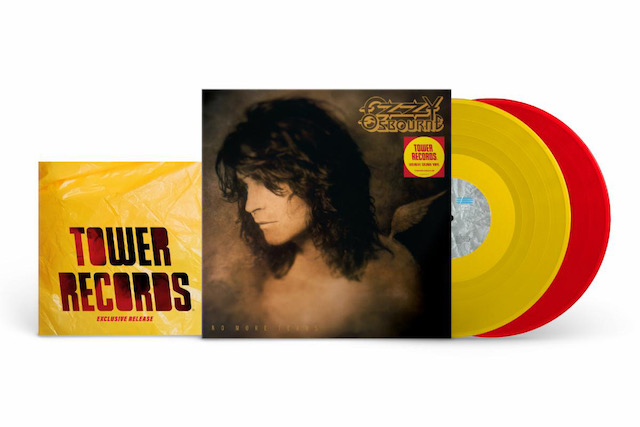 En su lanzamiento, "No More Tears" arrojó cuatro sencillos entre los diez primeros en la lista Billboard Rock Tracks, "Mama, I'm Coming Home" (# 2), "Road To Nowhere" (# 3), "Time After Time" (# 6) y la pista del título (# 10). Además, "I Don't Want to Change the World" del álbum le valió a OZZY su primer Grammy por una versión en vivo de la canción que apareció en su álbum "Live And Loud" de 1993.