ME AND THAT MAN lanzará un nuevo álbum en noviembre y estrenan "Got Your Tongue"
El cerebro de Behemoth, Adam "Nergal" Darski, ha firmado un pacto amenazante con el diablo una vez más, regresando con un proyecto en solitario con influencias del folk oscuro / blues / americana. El tercer álbum de estudio de larga duración de ME AND THAT MAN, "New Man, New Songs, Same Shit, Vol.2", el 19 de noviembre de 2021 a través de Napalm Records.
Siguiendo el antecedente que rompió las listas de éxitos y fue aclamado por la crítica, "New Man, New Songs, Same Shit, Vol.1" (2020), la nueva y fascinante oferta sigue el emocionante camino que Nergal luego se incendió, una vez más con una gran cantidad de íconos de la música pesada, pero esta vez, lo lleva a un nivel completamente nuevo. Experimente a grandes como Gary Holt (Slayer, Exodus), Alissa White-Gluz (Arch Enemy), Mary Goore, Randy Blythe (Lamb Of God), Myrkur, Devin Townsend, David Vincent, Doug Blair (WASP), Hank von Hell (Turbonegro) y Olve "Abbath" Eikemo (Immortal, Abbath) se entrelazan con la fascinante colección de himnos ocultos del álbum, marcando otra simbiosis impresionante de blues sin filtrar, folk con gótico, esencia country y un toque de maldad, jurarás que fue transmitido directamente del infierno o de las iglesias más ennegrecidas.
Para marcar el anuncio del álbum, el mismísimo diablo abre una lúgubre grieta a la masa más siniestra y desvela su primera pista y el videoclip oficial. "Got Your Tongue" feat. Chris Georgiadis (Turbowolf) muestra otra faceta de su proyecto yuxtapuesto y alimenta el fuego por más!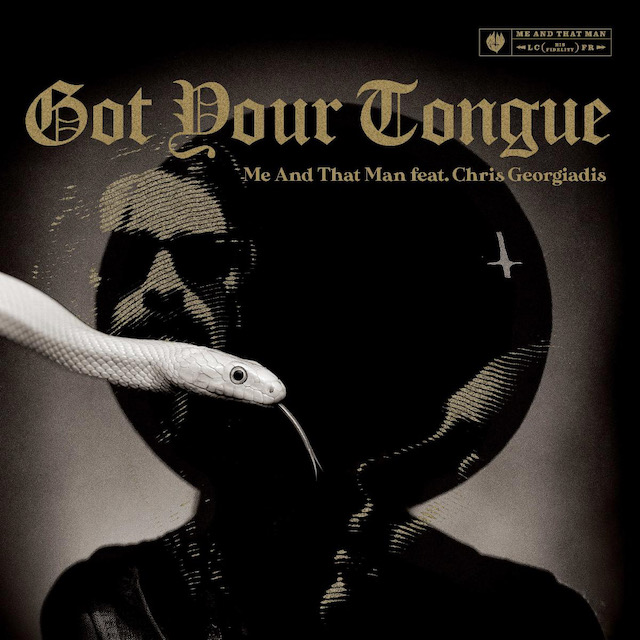 Adam "Nergal" Darski en el nuevo álbum:
"¡Aquí vamos de nuevo, madres amantes! "New Man, New Songs, Same Shit, Vol.2". Ustedes conocen el ejercicio, recluté lo mejor de lo mejor en música pesada para colaborar en algunas pistas únicas en las que yo y el equipo polaco, italiano y ucraniano hemos estado trabajando durante los últimos 18 meses. Una vez más, el resultado, asombroso y las actuaciones, ¡inspiradoras! Gracias, camaradas: Abbath, Alissa, Amalie, Anders, Blaze, Chris G, Chris H, David, Devin, Douglas, Frank, Gary, Hank, Jeff, Kris, M. Goore, Michale, Ralf y Randy. Quién sabe cuándo nos reuniremos para tocar estas canciones, ¡pero haré todo lo posible para que suceda! ¡Disfrútenlo todos!".
Mira el vídeo oficial de "Got Your Tongue" con Chris Georgiadis AQUÍ:
Después de la primera parte del álbum que rompió las listas de éxitos, ME AND THAT MAN ahora presenta facetas completamente nuevas: la pista de apertura "Black Hearse Cadillac", con la voz de Hank von Hell y la brujería de guitarra de Anders Odden, marca un comienzo siniestro para esto. viaje infernal a través de oscuros paisajes sonoros del desierto y un lirismo malvado. Conducir "Under The Spell" (con Mary Goore) hace honor a su título, a veces evocando un ambiente spaghetti western. Canciones como la perversa "Witches Don't Fall in Love" (con Kristoffer Rygg / Ulver), "Blues & Cocaine" (con Michale Graves) y el misterioso "Goodbye", con un toque inquietante poderoso ataque vocal de Alissa White-Gluz: muestra la extensa variedad del disco y que hay algo inesperado acechando por todas partes. Esto es aún más evidente en canciones como la conmovedora balada de blues-rock "Angel of Light" con la convincente voz de Myrkur, o el estallido de ritmo increíblemente dinámico de "Got Your Tongue" feat. Chris Georgiadis (Turbowolf).
Después del atractivo debut "Songs of Love And Death" (2017), seguido del segundo lanzamiento "New Man, New Songs, Same Shit, Vol.1", su secuela refleja una vez más a Nergal con una luz completamente diferente y proporciona un tremendo contraste con el metal extremo, sonidos de Behemoth.
Pre-ordena "New Man, New Songs, Same Shit, Vol.2" AQUÍ.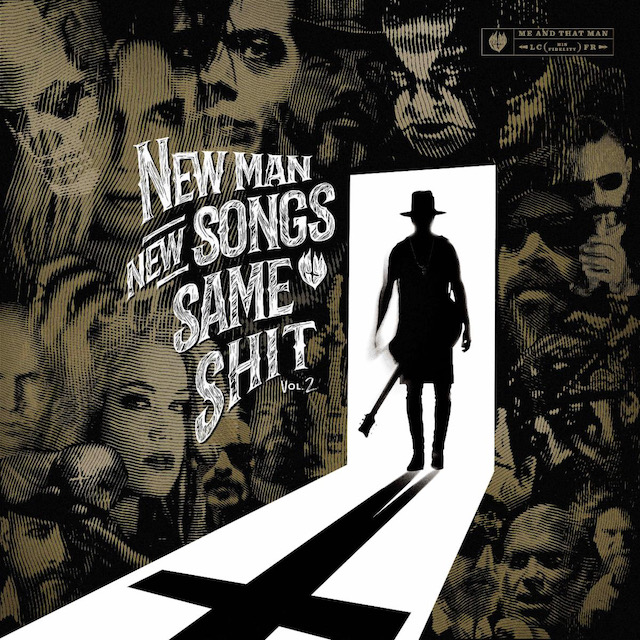 "New Man, New Songs, Same Shit, Vol.2" tracklisting:
Black Hearse Cadillac (feat. Hank Von Hell, Anders Odden)
Under the Spell (feat. Mary Goore)
All Hope Has Gone (feat. Blaze Bayley, Gary Holt, Jeff Mantas Dunn)
Witches Don't Fall in Love (feat. Kristoffer Rygg)
Losing My Blues (feat. Olve Abbath Eikemo, Frank The Baptist, Chris Holmes)
Coldest Day in Hell (feat Ralf Gyllenhammar, Douglas Blair)
Year of the Snake (feat. David Vincent)
Blues & Cocaine (feat. Michale Graves)
Silver Halide Echoes (feat. Randy Blythe)
Goodbye (feat. Alissa White-Gluz, Devin Townsend)
Angel of Light (feat. Myrkur)
Got Your Tongue (feat. Chris Georgiadis)
"New Man, New Songs, Same Shit, Vol.2" estará disponible en los siguientes formatos:
1 CD Sleevepack
1 LP Vinilo Gatefold Negro
1 LP Gatefold Vinyl Sun Yellow (exclusivo de Napalm Records en todo el mundo)
1 LP Earbook Marbled Black / Gold "Die Hard Edition" + folleto de 48 páginas + tapete (exclusivo de Napalm Records en todo el mundo)
Álbum digital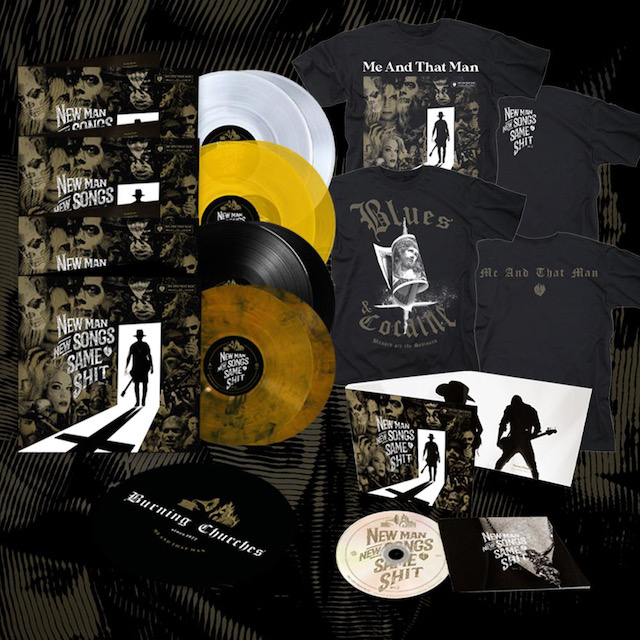 ME AND THAT MAN son:
Adam "Nergal" Darski – Voz y guitarras
Łukasz Kumański – Batería y percusión, coros
Matteo Bassoli – Bajo, sintetizador y coros
Sasha Boole – Guitarras, arpa de boca, banjo