MANTAR lanza el vídeo de "Odysseus"
El dúo alemán de metal, MANTAR, ha lanzado un vídeo para "Odysseus". El nuevo himno, oscuro y atmosférico, viene de la mano del nuevo álbum de la banda, "Pain Is Forever And This Is The End", que saldrá el 15 de julio a través de Metal Blade Records.
El álbum más diverso y multifacético de MANTAR hasta la fecha, con su última oferta, el guitarrista/vocalista Hanno Klänhardt y el baterista Erinc Sakarya llevan las cosas a un nivel completamente nuevo. Las canciones tienen más melodía y una gran variedad de tonos de guitarra, influenciados en gran medida por los artistas que la pareja cubrió en la colección "Grungetown Hooligans II" de 2020, que incluía interpretaciones de MANTAR de canciones de L7, Mudhoney, Sonic Youth y The Jesus Lizard, bandas formativas de sus respectivas juventudes.
"Intenté ajustar el sonido de la guitarra en función de cada canción y su estado de ánimo", señala Hanno sobre el enfoque de composición de "Pain Is Forever And This Is The End". "Intentamos alejarnos de los estándares del 'sonido metálico' y más en una dirección en la que se pueden escuchar diferentes matices en el sonido. No quiero ser irrespetuoso, pero nunca formamos parte de ninguna escena, por lo tanto no le 'debemos' un determinado sonido a nadie." Hanno incluso canta en ocasiones, "en lugar de limitarse a gritar como un maníaco".
Líricamente, los temas profundizan, reflexionando sobre una variedad de preguntas incómodas sobre la mortalidad, la espiritualidad y la ilusión de "pertenencia" en un mundo que se está deshaciendo y desarticulando cada día más.
"La gente se aferra desesperadamente a cualquier cosa que le prometa o al menos le haga creer que "importa" de alguna manera", señala Hanno, "que es el dueño de la situación y que todo se comporta como su propia lógica le permite. Vivimos en una época interesante en la que la gente tiene un anhelo indescriptible de encontrar explicaciones fáciles a cuestiones complejas".
Explica Hanno los temas que impulsan el último single de la banda:
"'Odysseus' trata de dejarse llevar, de un viaje interminable, de la sensación de no llegar nunca, de estar perdido y condenado a vivir la vida en círculos, y del precioso valor del sueño".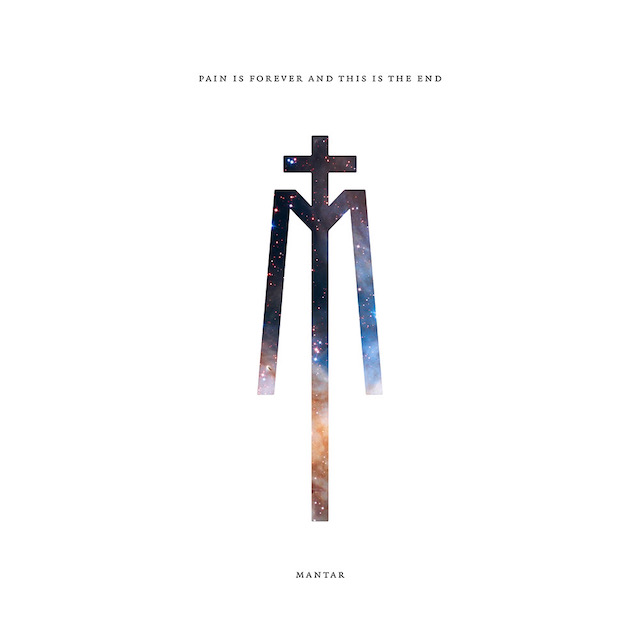 "Pain Is Forever And This Is The End" tracklisting:
"Egoisto"
"Hang 'Em Low (So the Rats Can Get 'Em)"
"Grim Reaping"
"Orbital Pus"
"Piss Ritual"
"Of Frost and Decay"
"Walking Corpse"
"New Age Pagan"
"Horder"
"Odysseus"
"Pain Is Forever And This Is The End" estará disponible en CD, LP y formatos digitales. Consulta todas las opciones a continuación.
Caja (ltd. 1000 con LP plegado, LP adicional, parche trasero, slipmat, folleto de 12″ y póster)
Digipak
Vinilo negro de 180g
Vinilo violeta jaspeado
Vinilo jaspeado azul claro (ltd. 500)
Vinilo blanco (ltd. 500)
Vinilo beige anaranjado jaspeado (ltd. 200 – Season of Mist excl.)
Vinilo Leaf Green Marbled (ltd. 300 – EMP excl.)
Vinilo azul crepúsculo jaspeado (ltd. 300 – Nuclear Blast excl.)
Vinilo Clear Ochre Brown Marbled (ltd. 300 – Metal Blade Eu excl.)
Vinilo Maroon Red Marbled (US excl.)
Haz tu pedido aquí.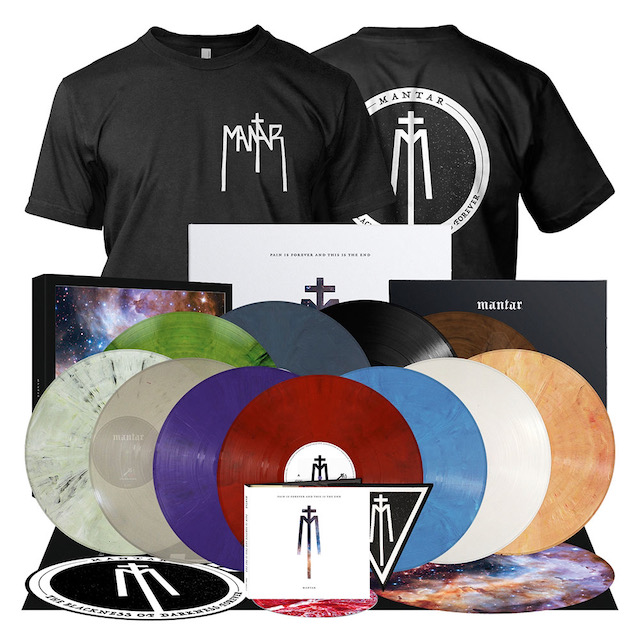 MANTAR son:
Hanno Klänhardt – guitarras, voz
Erinc Sakarya – batería
(Foto – Matthis Van der Meulen)