LUCIFER anuncia nuevo 7″ para el 4 de junio
Ya que LUCIFER se encuentra en estos momentos muy ocupados grabando el que será su nuevo álbum de estudio 'LUCIFER IV', la banda se mantiene activa y ahora anuncia el estreno de un 7″ titulado "Gone With The Wind Is My Love", el cual se estrenará el 4 de junio.
Para este lanzamiento, estos rockeros suecos rinden homeje al clásico "Gone With The Wind Is My Love" de Rita And The Tiaras con una colaboración en forma de dueto con Johanna de LUCIFER y Elin Larsson de BLUES PILLS.
Además, el 7″ contiene una versión de directo de LUCIFER, "Cemetery Eyes", la cual se grabó el año pasado para el Century Media Isolation Festival y por fin estará en edición física por primera vez.
El 7″ estará limitado a 2000 copias y en 6 colores diferentes (negro, blanco crema, rojo, dorado y plateado) y también estará disponible en digital.
Puedes hacerte con tu copia en pre-venta AQUÍ.
Listado de temas:
CARA A
"Gone With The Wind Is My Love" (feat. Elin Larsson [Blues Pills])
CARA B
"Cemetery Eyes (Live)" (recorded at Century Media Isolation Festival 2020)
El 7″ estará disponible en los siguientes colores:
Negro – 500 (Distro Wholesale / CM EU tienda)
Blanco crema – 300 (100 CM EU tienda / 200 CM US tienda)
Rojo – 400 (Distro Wholesale / CM EU Shop)
Transparente – 200 (High Roller)
Dorado – 300 (Lucifer EU tienda)
Plateado – 300 (Lucifer US tienda)
Emocionada por este nuevo lanzamiento, Johanna comenta lo siguiente:
"Especialmente esta versión del clásico de los 60 de The Rita & The Tiaras siempre ha sido uno de mis temas favoritos, realmente me mueve. Así que elaboramos esta versión realmente genial y espeluznante para Lucifer y le pregunté a mi buena amiga Elin si quería cantarla conmigo. Vino a Estocolmo y tuvimos una gran tarde juntos en nuestro estudio grabando esto".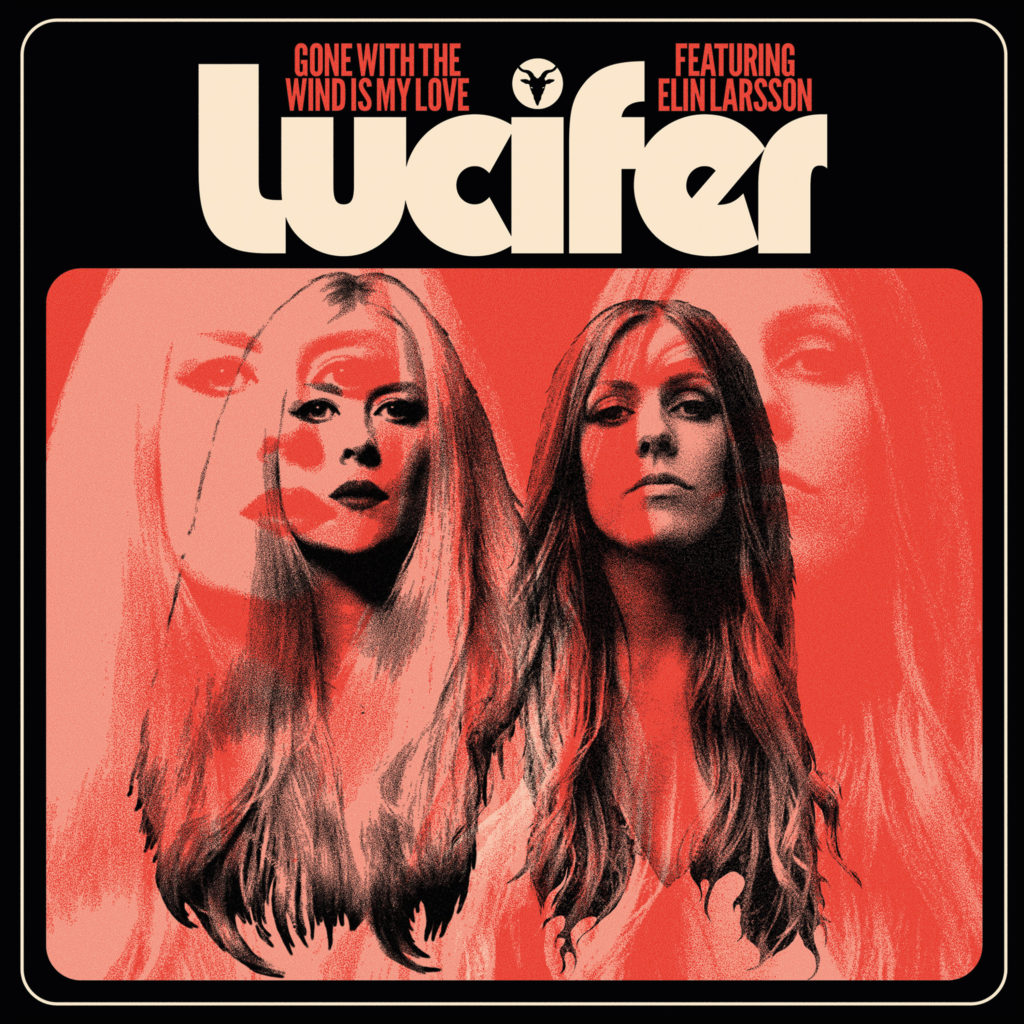 Si te perdiste su actuación en el Century Media Isolation Festival, puedes verla AQUÍ.
Estate atento porque pronto habrá más noticias sobre la iglesia de LUCIFER.
Fechas de conciertos:
2021
09/11 Estocolmo, Macken Fest, SE
09/16 Bilbao, KafeAntzokia
09/17 Madrid, Copernico
09/18 Murcia, Garaje
09/19 Barcelona, Bóveda
11/12 Metal Hammer Paradise Festival, DE*
11/13 Apeldoorn, Gigant, NL*
11/14 Breda, Mezz, NL*
11/16 Pratteln, Z7, CH*
11/17 Stuttgart, Universum, DE*
11/18 Munich, Backstage Halle, DE*
11/19 Graz, Explosiv, AT*
11/20 Budapest, Instant, HU*
11/21 Viena, Arena, AT*
11/23 Frankfurt, Das Bett, DE*
11/24 Bremen, Tower, DE*
11/25 Bielefeld, Movie, DE*
11/26 Kiel, Räucherei, DE*
11/27 Kolding, Godset, DK*
11/28 Oslo, John Dee, NO*
*con DEAD LORD
2022 (con/ Year Of The Goat)
02/03 Hamburgo, Knust, DE
02/04 Colonia, Helios 37, DE
02/05 Essen, Turock, DE
02/06 Den Bosch, Willem Twee, NL
02/07 Zappa, Antwerp, BE
02/09 Paris, Backstage, FR
02/10 Strasbourg, La Laiterie, FR
02/11 Kaiserslautern, Kammgarn, DE
02/12 Praga, NováChmelnice, CZ
02/13 Nürnberg, Hirsch, DE
02/15 Poznan, U Bazyla, PL
02/16 Dresden, Beatpol, DE
02/17 Berlín, Hole 44, DE
02/18 Hannover, BéiChéz Heinz, DE
02/19 Odense, Posten, DK
02/25 Gotemburgo, Pustervik, SE
02/26 Estocolmo, Debaser Strand, SE
03/18 St. Petersburg, MOD, RU
03/19 Moscú, Aglomerat, RU
¡Más fechas por anunicar!
Entradas disponibles AQUÍ.
LUCIFER es:
Johanna Platow Andersson – Cantante
Nicke Platow Andersson – Batería
Linus Björklund – Guitarrista
Martin Nordin – Guitarrista
Harald Göthblad – Bajista
LUCIFER online:
https://linktr.ee/LuciferTheBand