LOST SOCIETY lanza el single y el vídeo "What Have I Done"
El grupo finlandés de metal moderno, LOST SOCIETY, ha lanzado un vídeo para el nuevo single, "What Have I Done", incluido en el próximo manifiesto de la banda, "If The Sky Came Down", que saldrá a la venta el 30 de septiembre a través de Nuclear Blast. Mira el vídeo a continuación.
El líder Samy Elbanna afirma:
"Con los festivales finalmente de vuelta en acción, hemos tenido el placer de tocar en algunos de los más grandes este verano, y queríamos honrar esto filmando nuestro mayor espectáculo hasta la fecha y haciendo un monstruo absoluto de un vídeo. Sam Jamsen, el cerebro detrás del vídeo, realmente capturó la intensidad de un show en vivo de LxSx, y el vídeo es una manera perfecta de continuar la historia del nuevo álbum".
Esta canción, que aborda temas de salud mental en las letras de todo el álbum, trata sobre la adicción. Samy Elbanna explica:
"La mente humana es una de las cosas más complejas que conocemos, y nuestra curiosidad hacia lo desconocido es poderosa. 'What Have I Done' es una historia de lo que puede ocurrir cuando llevas esa curiosidad a un extremo absoluto, y te das cuenta de que te has vuelto adicto a algo que sabes que no está bien".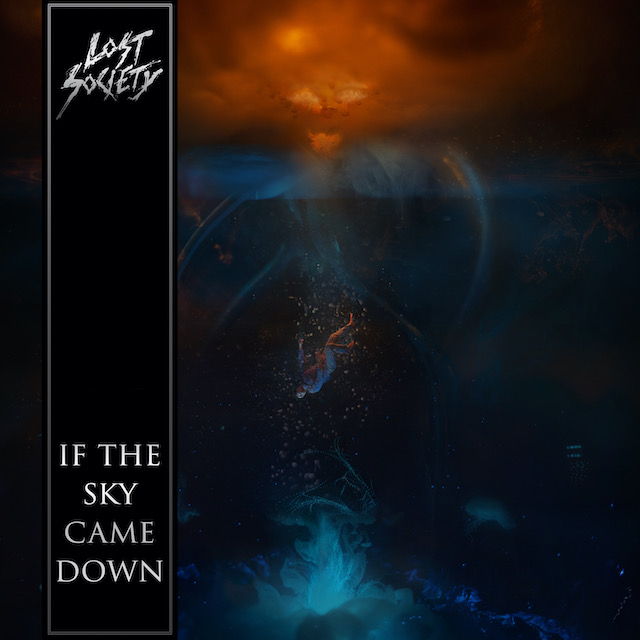 Tracklisting:
"112"
"What Have I Done"
"(We Are The) Braindead"
"Stitches"
"Awake"
"Underneath"
"Creature"
"Hurt Me"
"If The Sky Came Down"
"Suffocating"
"If The Sky Came Down" estará disponible en los siguientes formatos:
CD Jewelcase
Digipack con banderola
Vinilo
1LP Sleeve con Bandera Naranja Transparente
1LP Sleeve con Banderola Naranja Transparente/Salpicadura Roja
1LP Sleeve w/ Banderole White (Band)
1LP Sleeve con Banderole Black (Band)
Pre-ordena/guarda el álbum aquí.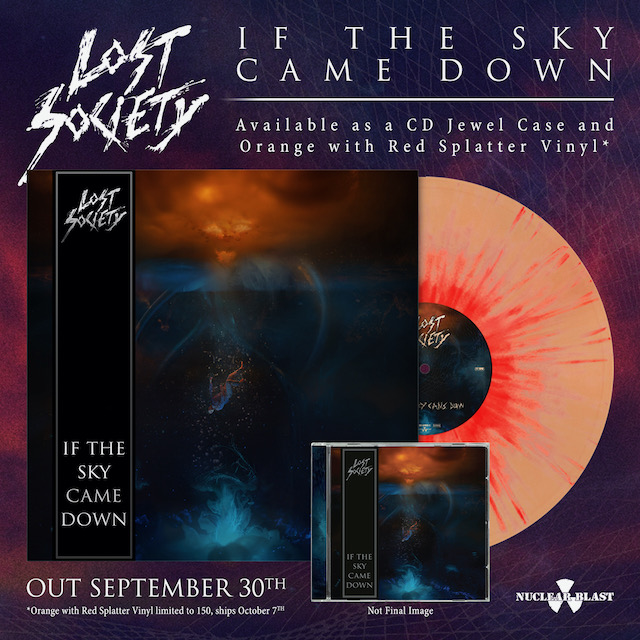 LOST SOCIETY es:
Samy Elbanna – Voz, Guitarra
Arttu Lesonen – Guitarra
Mirko Lehtinen – Bajo
Taz Fagerström – Batería
(Foto – Jaakko Manninen)