IN THE WOODS… lanzan el nuevo single «A Wonderful Crisis»; el nuevo álbum está disponible para su reserva
Los iconos del metal noruego IN THE WOODS… han firmado con Soulseller Records y publicarán su nuevo álbum, «Diversum«, el 25 de noviembre. El álbum estará disponible en formato digital, CD y varias ediciones limitadas en vinilo.
Haz un pedido anticipado del álbum aquí (en formato físico) y aquí (en formato digital).
El primer single del álbum, «A Wonderful Crisis«, se puede escuchar en streaming a continuación y está disponible en Spotify.
IN THE WOODS… regresan con un nuevo álbum de estudio de black rock y metal vanguardista y progresivo consiguiendo entregar otra obra maestra épica siguiendo caminos no transitados y lengua pagana. Con el nuevo sello de la banda, Soulseller Records, y el nuevo vocalista Bernt Fjellestad, las velas están desplegadas para alcanzar nuevas alturas.
IN THE WOODS… emprendió este viaje hace mucho tiempo, y es con «Diversum» una vez más fiel al espíritu que es IN THE WOODS… con cambios, con diferencia, con diversidad. El resultado es todo lo que IN THE WOODS… ha sido, y lo que la banda será, plasmado en el álbum absolutamente único que es «Diversum«.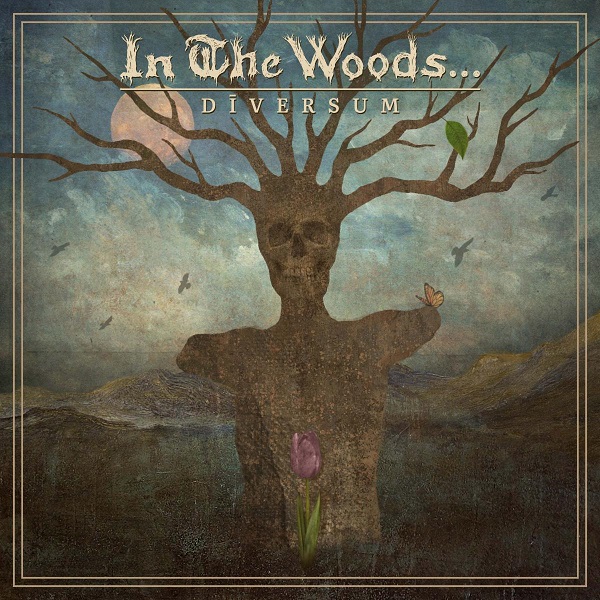 Tracklist:
«The Coward's Way»
«Moments»
«We Sinful Converge»
«The Malevolent God»
«A Wonderful Crisis»
«Humanity»
«Master of None»
«Your Dark»
IN THE WOODS… es:
Anders Kobro – Batería
Bernt Sørensen – Guitarras rítmicas y principales
Nils Olav Drivdal – Bajo, teclados
Bernt Fjellestad – Voz
Kåre André Sletteberg – Guitarras rítmicas y principales, guitarras acústicas, teclados
Alf Erik Sørensen – Teclados de sesión
Foto de Runar Haugeland