HYPOCRISY comparte Hell Over Sofia en alta definición, primera parte
"Mira lo que trajo Santa", exclama el líder de HYPOCRISY, Peter Tägtgren. "Con motivo del décimo aniversario de 'Hell Over Sofia', que se estrenó en octubre de 2011, y para Navidad, comenzamos a subir vídeos de alta calidad de este concierto en vivo a nuestro canal de YouTube. Esperamos que los disfruten… ¡nuevamente! Mira la primera parte ahora".
"Hell Over Sofia – 20 Years Of Chaos And Confusion" fue filmado en vivo en Blue Box Club en Sofía, Bulgaria el 27 de febrero de 2010. La primera parte antes mencionada, que se puede ver a continuación, contiene tres canciones: "Let The Knife Do The Talking" , "Weed Out The Weak" y "Fire In The Sky".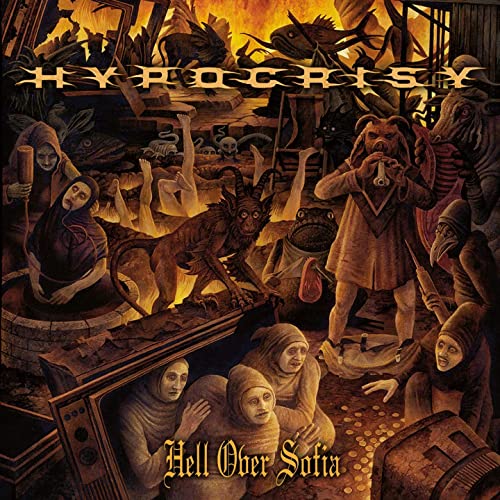 Hace exactamente un mes, el 26 de noviembre, HYPOCRISY lanzó su decimotercer álbum de estudio, "Worship".
Han pasado ocho largos años desde el último disco, y los fanáticos de HYPOCRISY pueden sentir la picazón. "Worship" son 11 pistas de musicalidad precisa y feroz. Comúnmente inspirado por la fusión de lo moderno y lo antiguo, HYPOCRISY ha encontrado una vez más una manera de combinar ideas innovadoras con sonido clásico para ofrecer algo que los metaleros pueden consumir con asombro y vigor brutal. Como de costumbre, toda la grabación y mezcla se llevó a cabo en el Abyss Studio AB de Tägtgren en Suecia, mientras que la masterización fue completada por Svante Forsbäck en Chartmakers Audio Mastering. Diseñado por el artista Blake Armstrong (Kataklysm, In Flames, Carnifex), el arte de "Worship" habla de la historia de la relación entre la humanidad y los extraterrestres.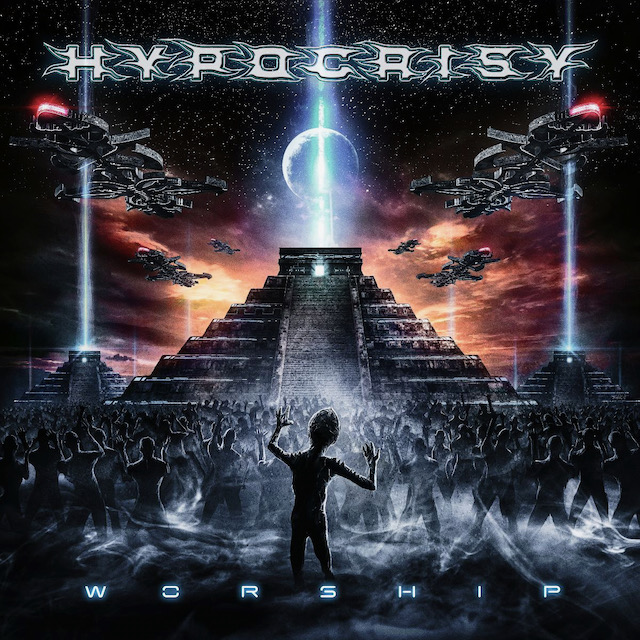 "Worship" tracklisting:
"Worship"
"Chemical Whore"
"Greedy Bastards"
"Dead World"
"We're The Walking Dead"
"Brotherhood Of The Serpent"
"Children Of The Gray"
"Another Day"
"They Will Arrive"
"Bug In The Net"
"Gods Of The Underground"
HYPOCRISY en 2021 es:
Peter Tägtgren – voz, guitarras
Mikael Hedlund – bajo
Reidar Horghagen – batería
Thomas Elofsson – guitarrista de sesión